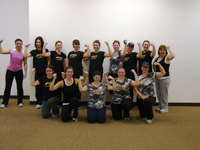 Adventure at a New Time
Rockland County Adventure Boot Camp for Women is offering two new class times at its Nanuet location-5:30pm and 9:30am-in addition to the 5:30am class offered there and at the camp's two other locations in Pomona and Valley Cottage.
The camp runs four-week-long fitness programs with hour-long classes offered five days per week. Each class averages 30 participants, including women of all ages and fitness levels, and incorporates warm-ups, cardiovascular activities, games, and obstacle courses, says Greg Wilder, owner and head coach. Classes are held indoors October through April and outdoors in local parks during warmer months. Free nutrition counseling is also included.
Wilder began the program in Rockland in April 2009. The camp is one of more than 350 Adventure Boot Camp programs nationwide.
The biggest difference between this program and gym programs, Wilder says, is that Adventure Boot Camp offers something new every day. "We never do the same program twice," he says. Also, the program doesn't have participants count repetitions during the workout, so each is able to work at her own pace.
Wilder says the program will continue to expand, with new class times appearing in the next few months. See Web site for class times and locations. 845-517-2378, www.rcbootcamp.com.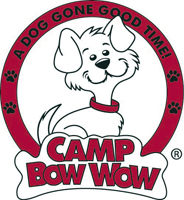 Doggie Daycare
New to Nanuet is Camp Bow Wow, a doggie daycare and boarding facility run by husband and wife team David Oberman and Kathy Fiume along with their sons, Hunter Fiume, 23, and Shane Oberman, 25.
The family decided to open the camp in Rockland after successful visits to other Camp Bow Wow locations with their two dogs, David Oberman says. They opened their franchise in Nanuet in November, joining more than 100 other locations in the U.S. and Canada.
Camp Bow Wow offers daycare for dogs Monday through Friday and overnight boarding seven days a week. Their furry "campers" enjoy an open play environment in the 6,100-square-foot space, with three climate-controlled indoor and outdoor play areas, and private "cabins" (furnished with cots and blankets) where the pups sleep and eat. Dogs are separated according to size and temperament, which is determined during a complimentary "socialization interview" when the campers come in. All members of the staff are certified in dog CPR and first aid, Oberman says, as well as animal behavior and group play dynamics.
"Every dog is an individual with individual needs," Oberman says. "Dogs are pack animals just like we are, so socialization is very important to their well-being."
Camp Bow Wow, 101 Route 304 in Nanuet. 845-353-WOOF (9663), www.campbowwow.com/us/ny/rockland.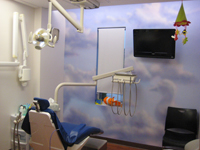 More to Smile About
Rockland Pediatric Dental recently underwent a nine-month renovation process that expanded its space and services. The facility remains at the same location it has been for the last 32 years, under the direction of Ralph Berk, DDS, FAAPD, but in early October it unveiled a renovated space with 14 patient chairs and new state-of-the-art equipment.
The office, headed by four experienced dentists, continues to specialize in pediatric dentistry and to cater to children with special needs, but the team recently expanded to include two orthodontists, who treat both children and adults.
Rockland Pediatric Dental cares for the child as a whole, not just a child's teeth, says Dorit Hermann, DMD, a partner in the office. "We want kids to grow up to be lifelong patients who have a healthy attitude toward teeth and going to the dentist," says Dr. Hermann. She adds that it's their policy to work with a child and his family to involve parents in the education and treatment process of their children. They also offer a variety of behavior management techniques, she says, including in-office sedation visits and optional access to Nyack Hospital for treatment under general anesthesia.
Rockland Pediatric Dental, 238 North Main Street, New City. 845-634-8900, www.rocklandpediatricdental.com.