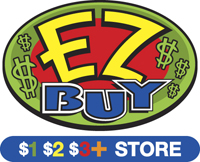 A Lot for a Little
EZ Buy, a new general merchandise store, opened in the Orangetown Shopping Center in Orangeburg on November 7. The store offers a wide selection of general merchandise in the $1, $2, and $3 price range, along with a small selection of products more than $3. The store has a large school supplies section, says store manager Chi Dam, as well as a selection of toys costing $1 and under. Other items include balloons, decorations, party items, baby and beauty supplies, and cleaning supplies.
EZ Buy uses a color scheme to highlight its pricing strategy and to make it easier for customers to add up their purchases, says Dam. Products with a green tag (or no price tag) are $1, products with a yellow tag are $2, items with a red tag are $3, and items with a blue/red tag are more than $3. Dam says he hopes to offer services like DVD rental and phone cards in the future.
EZ Buy is open 10am-8pm Monday-Saturday, 10am-5pm Sunday. 14 Orangetown Shopping Center (CVS Plaza), Orangeburg. 845-359-4060.

Kids in Motion
Pediatric Physical Therapy Services of Hudson Valley (PPTS) moved from Valley Cottage to a new and larger location in New City in October.
The therapeutic and wellness center continues to offer one-on-one physical therapy sessions for children ages birth through early teens. PPTS's three physical therapists work with children of all ability levels to improve mobility, motor development, posture, strength, range of motion, balance, and coordination, says Linda Fuller, owner of PPTS and board certified pediatric physical therapist. The goal of the center's services is to help children gain greater overall utility and independence through a level of therapy appropriate to their specific needs.
PPTS strives to stay on top of new research, equipment, and approaches to pediatric physical therapy and to incorporate those advancements into its practices, says Fuller. She notes the center's use of treadmill training and TheraTogs as examples of this mission in practice.
Pediatric Physical Therapy Services of Hudson Valley, 873 Route 45, Suite 107, New City. 845-362-7787. www.pptskids.com.
Parties That Sparkle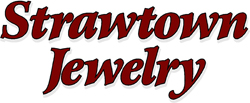 Strawtown Jewelry, a family owned jewelry store, moved from West Nyack to New City in September. The store is offering several new programs at its new location, including children's birthday parties, Girls Night Out parties, shopping parties, and jewelry making classes for children and adults.
Birthday party packages, for ages 8 and older, provide guests with the materials and instructions to make two bracelets and/or ankle bracelets, using professional techniques. Parents of both the birthday child and guests receive a store discount. Girls Night Out parties allow guests to make a bracelet from pearls and other semiprecious beads while enjoying the company of their friends and a store discount. These parties are offered on location, but can be held in your home.
Jewelry Making 101 and 102 classes are offered regularly for those ages 8 and older.
Shopping parties are usually take place after store hours and feature a discount for all shoppers, as well as a store credit for the party's sponsor. Shopping parties can also be arranged to benefit a charity of the sponsor's choice.
Owners Glenn and Ellen Arkin opened Strawtown Jewelry in 1988. The store features sterling silver and fashion jewelry, including the couple's original designs along with jewelry pieces from around the world.
Strawtown Jewelry, 40 South Main Street, New City. 845-358-4911. www.strawtownjewelry.com.