Panthers Martial Arts, which offers martial arts instruction to students of all ages in Suffern, NY, has opened a second location at 188 South Main Street in New City, NY.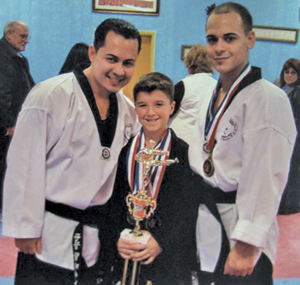 Panthers Martial Arts opened a second location in New City this past November. The new center joins the school's flagship location on Route 59 in Suffern, which opened 13 years ago.
The new location offers many of the same services that has made Panthers an institution in Rockland County, including a martial arts program for children ages 3 and up, an afterschool program with free transportation, and a teen/adult kickboxing program that includes a belt system. Additionally, for older students, the new center offers zumba classes and a jujitsu program. Birthday parties are offered at both locations.
Panthers is owned by Master Al Quiceno, whose family is also involved with the business: his wife Carrie serves as Panthers' program director and afterschool coordinator, while his three children have become masters and teach at the school. Master Quiceno was named TaeKwonDo Master of the year in both 2004 and 2005 and has been inducted twice into the Martial Arts Hall of Fame. In September, he celebrated his 30th year of training in the martial arts.
New location: 188 South Main Street, New City. For more information: 845-708-5838 or www.panthersmartialarts.com.