Perinatal Associates opened its doors in New City, NY, this year, bringing the first medical practice specializing in high-risk pregnancies to Rockland County.

Perinatal Associates, a medical practice that specializes in high-risk pregnancies, opened its Rockland County office to patients this year. The New City office joins two sister offices in Manhattan and Clifton, New Jersey.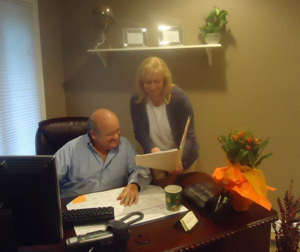 The Rockland office fills a void in the area, says Andrew Garber, MD. "We opened an office since there was no maternal fetal medicine specialist in the county. One had to go to Westchester to get a maternal fetal medicine specialist to properly counsel patients at risk." Now Rockland County residents have easier access to both state-of-the-art ultrasound services and consultations in all areas of high-risk obstetrics.
Dr. Garber, who lives in Upper Saddle River, NJ, has been practicing medicine for more than 20 years.
Perinatal Associates is located at 15 Third Street, Suite 101, in New City. For more information, call 845-499-2010 or visit www.thehighriskob.com.