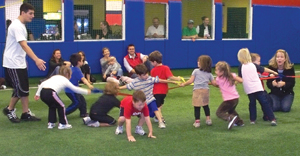 For the past two years, The Sports Place, a Blauvelt-based sports and special events venue, has opened its facility to fundraising events for local organizations and charities. In August, the center began an affiliate program in which it donates a portion of sales to local organizations. Members can indicate a participating organization when making a purchase at the center, and The Sports Place donates 1 percent of that sale to the organization, says Keith Phillips, general manager. The facility also hosts an Open Gym every Friday night, when it donates a portion of proceeds to a designated organization.
"We want to be involved in the community and give back," Phillips explains. "We'll give any deserving charity or organization the use of our facility for free. It doesn't have to be an official charity; we do it for clubs and groups, one-time causes, and annual events."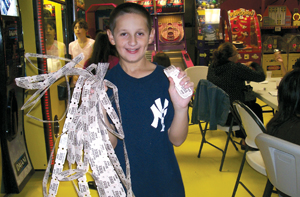 Fundraising events include the use of the entire facility for three to four hours. Guests have access to a host of activities, including sports from dodgeball to basketball; a giant inflatable park and bounce house; laser tag; a 100-game arcade room; and a giant glow-in-the-dark miniature golf course. The organization charges a fee at the door, a portion of which is given to The Sports Place to cover staffing for the event. All other proceeds, from raffles or contests during the event, go directly to the charity.
"On average, for every 60 people a group has, they raise about $1,000," Phillips says, who adds that they've held events for up to 500 people that have raised upwards of $10,000. Most events held so far have raised between $3,000 to $5,000.
On November 5, The Sports Place will host a fundraiser to establish a scholarship in honor of John Amendola, the long-time director of New City Little League who passed away from cancer in September. It will host another fundraiser in November to raise scholarship funds in honor of Caitlin Powers, the former New City resident who died of a brain aneurism earlier this year (check website for details).