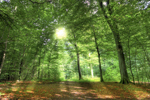 Trees Glorious Trees
Celebrate Tu B'Shevat, the Jewish New Year for trees, with two activities this month. On January 8, kids are invited to learn about this holiday and plant their own trees at the Chabad Jewish Enrichment Center, 6 Whitefield Road, Chestnut Ridge. 3:30pm. FREE. 845-356-6686. www.chabadjec.org.
And on January 28, parents can bring their toddlers for a "lunch and learn" program, where participants will explore environmentalism in the Jewish community and enjoy a meal of fruits from Israel. 12pm. FREE. SUNY Rockland Community College, Student Union, 145 College Road, Suffern. 845-574-4595. www.sunyrockland.edu.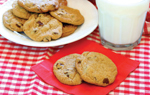 Got Milk...and Cookies?
Milk 'n' Cookies Playhouse, the children's theater and concert series coordinated by "Bossy Frog" Jeffrey Friedberg, returns this winter after losing its former home at Nyack's Riverspace. Performances will now be held at different venues around Rockland County, starting January 17 with Bubblemania at the Lafayette Theater in Suffern. And as per the series' title, milk and cookies are served after each show. 2pm. Advance tickets $12, $10 children; day-of tickets $14, $10 children. 97 Lafayette Avenue, Suffern. 845-369-8234. www.artsrock.org.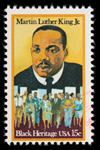 A Special Friend
Honor the legacy of Martin Luther King, Jr., with My Friend Martin, a special program celebrating the national holiday named for Dr. King. Children and their parents can watch an animated movie about Mr. King, then share their dreams for a better world with everyone. January 18 at 2:30pm. FREE. Haverstraw King's Daughters Public Library, 10 West Ramapo Road, Garnerville. 845-786-3800. www.hkdpl.org.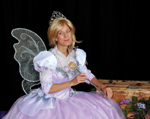 Cinderella Revisited
Where would Cinderella be without the magic of her godmother? Enjoy the hilarious adventures of a surprising search, in Cinderella's Fairy Godmother. The show combines singing, dancing, and lots of audience participation. January 23. 1 and 3pm. $12. Saddle River Valley Cultural Center, 305 West Saddle River Road, Upper Saddle River. 201-825-3366. www.saddlerivervalleyculturalcenter.org.
Musical Mamas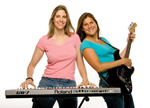 Bring your kiddies and dancing shoes as the Swingset Mamas perform songs that blend music and parenting tips with an eclectic style ranging from rock to reggae. Lyrically, their songs tap into the fundamental joys and struggl
es of parents and their children. January 24 at 4pm. $10 in advance; $15 at the door. JCC Rockland, 450 West Nyack Road, West Nyack. 845-362-4400. jccrockland.org.