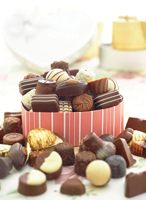 For Chocolate Lovers Only
For those who would rather eat their Valentine than simply lick an envelope, Haverstraw's King's Daughters Public Library hosts "Chocolate Overload for Valentine's Day" on February 8 at 6:30pm. Be prepared for a chocolate overload as chef Shawn Hubbell prepares tasty treats. Ages: YE, TW, TE, AD. FREE. Pre-registration is requested. 10 West Ramapo Road, Garnerville. 845-786-3800. www.hkdpl.org.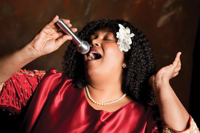 Sway to the Rhythm
Celebrate Black History Month with a dynamic performance that portrays the African-American cultural experience through music, when SUNY Rockland hosts a Gospel Concert. February 12. 6-8pm. FREE. Cultural Arts Theater, Eugene Levy Fieldhouse, 145 College Road, Suffern. 845-574-4396. www.sunyrockland.edu.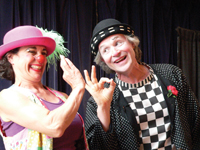 Clowning Around
Need a laugh? The Grand Falloons are an acclaimed ensemble of theater, circus, and design professionals whose humor, antics, and stage presence have entertained audiences around the globe. In their "Silly Circus," these Brooklyn-based performers combine elements of classic vaudeville and European circus to entertain audiences of all ages. They come to Rockland County as part of the Milk and Cookies Playhouse series. For less than the cost of a trip into the city, you can see them at the Nyack Center. February 13 at 10:30am. $10. 58 Depew Avenue, Nyack. For tickets and info, email [email protected] or call 845-418-ARTS. www.nyackcenter.org.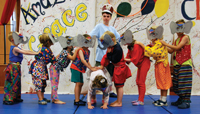 The Circus at JCC
Children are invited to come in costume for the Amazing Grace Circus's "Circus at Shushan" Purim carnival, February 21 at 1:30pm at JCC Rockland. After the show, kids will be divided up into age groups to learn circus tricks. The event also features Purim arts and crafts projects for children. All ages. $50 in advance for families up to 6 people; $15 per person at the door. 450 West Nyack Road, West Nyack. 845-362-4400. www.jccrockland.org.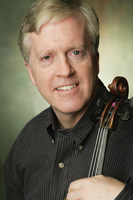 Fiddle Me This
You don't have to be Irish to enjoy Irish music. And you don't have to wait for St. Patrick's Day. Premier Irish-American fiddler Brian Conway brings his dynamic fiddle playing to the Suffern Free Library for a FREE performance. Conway has been called one of the best fiddlers of his generation and has performed throughout North America, Ireland, and Europe. So get up, dance, and have a good time. February 28 at 1:30pm. In the Large Meeting Room, 210 Lafayette Avenue, Suffern. 845-357-1237. www.suffernfreelibrary.org.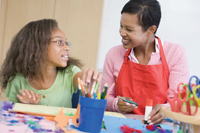 Paper, Scissors, Paint
Hopper House Art Center now offers drop-in art classes each Tuesday afternoon for children ages 8-13. At the After School Art Club for Kids, children can bring their own sketchpad or borrow materials from the Center. Guest artists will offer tips and ideas to help students with their projects. Attendance is open and does not require weekly registration. 4-5pm. $5. Hopper House Art Center, 82 North Broadway, Nyack. 845-358-0774. www.hopperhouse.org.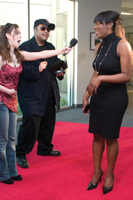 Vie with Your Video
High school students are invited to compete in Rockland Community College's RCC-TV Annual Video Festival. Videos from 60 seconds to 12 minutes in length will be judged in the following categories: short film, music video, animation, comedy, news story, PSA (public service announcement), commercial, and movie trailer. The judges are former SUNY Rockland students now working in the media industry. Videos must be submitted by March 24; winners will be announced in April. Student winners receive a $50 Apple gift card. For information, contact Janice T. Goldstein at 845-574-4429 or [email protected]. See www.videofestival.tk for details or visit the Multi-Media Production Center in Room 8330, Technology Center.