Check out these kid-friendly events and activities happening in Rockland County this month.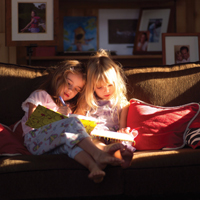 All Things Books
Books are a great way to get kids enthusiastic about reading. Stop by the JCC Rockland for some early holiday gift-buying at a Scholastic Book Fair. Proceeds benefit the JCC. November 1 at 9am. JCC Rockland, 450 West Nyack Road, West Nyack. 845-362-4400. www.jccrockland.org.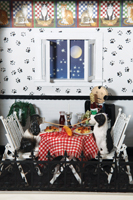 Catch a Miniature Show
The Historical Society of Rockland County presents its 34th annual miniature and dollhouse show, A Serendipity! Opening reception November 22, 1-4pm.
Choices in Childbirth
Women can learn about options available to them during pregnancy and childbirth, how a doula can assist during labor, the differences between doctors and midwives, natural remedies during pregnancy, and more, at a free workshop to be held November 12 at 11:30am. Haverstraw King's Daughters Public Library, 10 West Ramapo Road, Garnerville. 845-786-3800. www.hkdpl.org.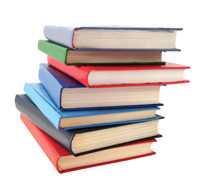 Give a Kid a Book
The Library Association of Rockland County (LARC) is collecting new, unused books that will be included in gift baskets for children around Rockland. Books for readers of any age can be dropped off at your local library November 1-30. This is the fifth year for this pre-holiday program, which was started with the intention of bringing the joy of literacy to underprivileged children across the county during the holiday season. Last year, Rockland residents donated nearly 500 books. This year, LARC has partnered with local charities People to People, Rockland Family Shelter, and the Jewish Family Services to serve as centers for distribution of the collections. For more information, call Susan Schuler at 845-634-4997 x133 or visit www.larclib.org.
Holiday Craft Fair
Hanukkah starts early this year, so stop by the Nanuet Hebrew Center to find unusual gifts by artists from Rockland County as well as across the United States and Israel. A mix of ceremonial art, stained glass, paintings, sculptures, jewelry, pottery, and other gift items will be offered. November 15 at 10am. $6 ($5 with mention of Rockland Parent magazine). 411 South Little Tor Road, New City. 845-708-9181.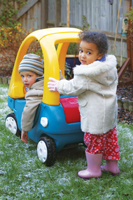 Lend a Hand and a Coat
South Orangetown Middle School, in Blauvelt, will hold its 14th annual "Lend-A-Hand" coat drive on Friday, November 13, 7:30am-6pm, and Saturday November 14, 10am- noon. In addition to winter coats, adult jeans, shoes, sneakers, pet supplies, and non-perishable food will also be accepted. Coat donations will be distributed to any community member with a need for a warm coat; as of early October, the school had received 1,960 such requests. Any leftover coats will be donated to People to People, the Nyack Homeless Project, and Sr. Cecilia's One to One Learning, out of Nyack. All jeans and sneakers will be donated to Midnight Ride, a NYC charity, and pet food will be donated to Hi-Tor Animal Care Center in Pomona. Volunteers are needed to help accept and sort coats on Friday and Saturday and to help distribute coats on Monday, November 16. For more information, contact Gail Rogo at [email protected]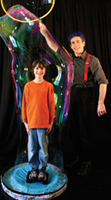 'Pop' On Over
Bubble man Seth Bloom brings his bubble extravaganza, Bubblemania, to the Saddle River Valley Cultural Center on November 14. This spectacular show, featured on the Discovery Channel, combines music, comedy, and oodles of bubbles. $12. 305 West Saddle River Road, Upper Saddle River. 201-825-3366. www.saddlerivervalleyculturalcenter.org.
Questions and Answers
Peter Himmelman, the Grammy-nominated singer-songwriter and family music artist, presents his webisode series, Peter Himmelman's Curious World. In each Curious World webisode, Peter poses a theme of the day ("Friends," "Animals," "Sharing," "Imagination," "Adventure," etc.) and reads related questions from kids. Kids in the audience then discuss ideas on the theme. Interspersed through the show are on-the-street visits with a shop owner, dog walker, surf instructor, and others with expert information. Peter also holds backyard "Turtle Talk" chats with King Ferdinand, his wise and soulful African leopard tortoise, and performs with his band. Airs Sundays through November 29 at www.landofnod.com.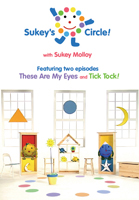 Sing Along with Sukey
Join local children's performer Sukey Molloy & Friends for a special mini-concert with music, art play, and sing-along fun. Sukey will sing original and traditional songs that will have families moving and singing right along. Like the show? Bring it home with the new Sukey's Circle DVD. November 7 at 10am. $10, children $5. Hopper House Art Center, 82 North Broadway, Nyack. 845-353-2268. www.playmovesing.com.