Check out these local activities and events for children and families scheduled during the month of July in Rockland County, NY. Whether you're looking to celebrate Independence Day, catch a kid-friendly show, or just enjoy the great outdoors, we've got all the information a Rockland County family needs.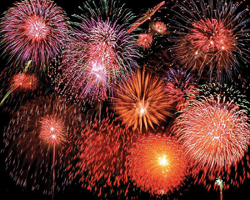 FIREWORKS!
Celebrate Independence Day with a Bang!
Pack a picnic dinner and bring a blanket - the fireworks will provide the atmosphere. Here are a few scheduled around the area.
July 1: Nanuet has fireworks and a concert at Nanuet High School. Activities include parachuters, model airplane demonstrations, and bounce houses. Festivities begin at 7pm, the band Bronx Wanderers starts playing at 8pm. In the event of rain, the concert moves into the school auditorium. Nanuet High School, 103 Church Street, Nanuet. www.town.clarkstown.ny.us.
July 2: Somers Dream Orchestra warms up the audience before Haverstraw's fireworks display. Concert 7pm, fireworks 9:30pm. Bowline Point Park at Samsondale Avenue, Haverstraw. www.townofhaverstraw.org.
July 2: Head up north for the Dutchess County Fairground's Professional Rodeo & Fireworks. 5pm and 8pm. $8. Dutchess County Fairgrounds, 6550 Springbrook Avenue, Rhinebeck. 845-876-4000. www.dutchessfair.com.
July 3: More fireworks at the Dutchess County Fairgrounds, this time with the World's Largest Demolition Derby. 3:30pm and 7:30pm. $8. Dutchess County Fairgrounds, 6550 Springbrook Avenue, Rhinebeck. 845-876-4000. www.dutchessfair.com.
July 4: Nyack is having its annual concert and fireworks display at Nyack Memorial Park. 8pm. 53 Piermont Avenue, Nyack. www.rockland.org.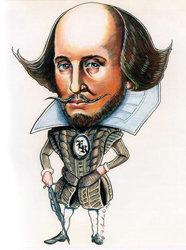 Shakespearean Humor
In its 50th season, the Rockland Shakespeare Company presents Shakespeare Under the Stars: Much Ado About Nothing, a comedy with beautiful and witty heroes and heroines, traitorous and deceitful villains, and misunderstood lovers. Pack a picnic, lay out a blanket, and watch this presentation directed by Patricia Maloney-Titland and Christopher Plummer. July 9-11 and 16-18. 7-10pm. FREE. SUNY Rockland Community College, Amphitheater Courtyard, 145 College Road, Suffern. 845-574-4471. www.rocklandshakespearecompany.com.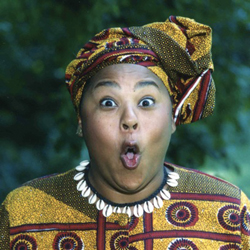 Sweet Stories
Theatreworks USA presents storyteller Queen Nur for a tasty treat of stories, songs, and dance in Sweet Potato Pie & Such at the Penguin Rep Theatre in Stony Point. Performances will take place July 13-14 at 11am and 1:30pm. Ages: TOD, YE, TW. $16. 7 Crickettown Road, Stony Point. 845-786-2873. www.penguinrep.org.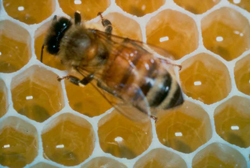 Bzzzzz...
In his presentation, "Beekeeping," apiculturist Darren Fogarty introduces the practice as a hobby and explains why honey bees are vitally important yet misunderstood and endangered. July 17. 10am. $5. Hudson Highlands Nature Museum, Outdoor Discovery Center, 174 Angola Road, Cornwall. 845-534-5506. www.hhnaturemuseum.org.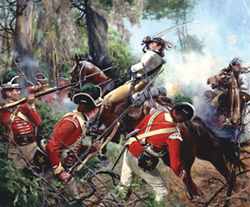 Remember Stony Point
July 16, 1779, was a turning point for the morale of American troops during the Revolutionary War. That was the night they won the Battle of Stony Point. Imagine what is was like for soldiers 231 years ago on a Lantern Tour of the battlefield. Don't forget a flashlight and bug spray. July 17 at 7:30pm. $5. Stony Point Battlefield, Park Road, Stony Point. 845-786-2521. www.njpalisades.org.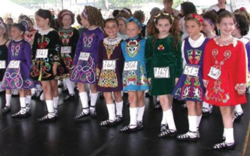 Éirinn go Brách
Attend the Irish Feis at the Anthony Wayne Recreation Area and experience step dancing, music, art, Gaelic football, an old-time waltz contest, a Celtic cross band, Celtic design contests, and traditional food. There will be the Holy Sacrifice of the Mass at 11am in Irish and English. July 18. 9am-8pm. Anthony Wayne Recreation Area, Exit 17, Stony Point. 914-934-5138. www.rocklandcountyfeis.com.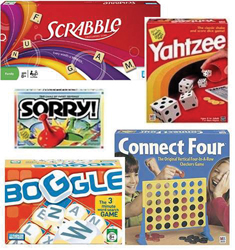 Play Together
Leave the dog, television, and computer games at home and come to Family Game Night to play assorted classic and current board games without the distractions of home. Ages 5 and up with a family member. July 21. 7-8pm. FREE. Rose Memorial Library, 79 East Main Street, Stony Point. 845-786-2100. www.rosememoriallibrary.org.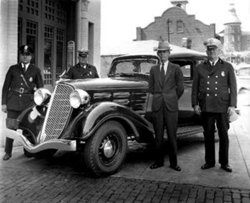 Stories of New York's Finest
Learn about the History of the New York Police Department from the colonial era through modern times at the Haverstraw King's Daughters Public Library on July 22. From policing with wooden rattles in the colonial era to the state-of-the-art technology used today, the history of the New York Police Department comes to life through the perspective of James Coll, a NYPD detective and adjunct professor of history. Find out why they're called New York's Finest and hears stories of heroes and crooks in the epic saga of the NYPD. Ages: YE, TW, TE, AD. 7pm. 10 West Ramapo Road, Garnerville. 845-786-3800. www.hkdpl.org.
The First Hovercraft
Hummingbirds are intelligent animals. Their brains are only 4.2 percent of their body weight, yet proportionately they are the largest in the bird kingdom. Hummingbirds can flap their wings about 50 times a second. Find out more at an illustrated presentation and outdoor observation in the garden. July 24 at 10am. $5. Hudson Highlands Nature Museum, Outdoor Discovery Center, 174 Angola Road, Cornwall. 845-534-5506. www.hhnaturemuseum.org.
For even more activities and events in Rockland County, visit our Online Calendar.