Check out some great activities and events for children and families scheduled during the month of May in Rockland County, NY. Whether you're looking to celebrate Mother's Day or Memorial Day, catch a kid-friendly show, or enjoy the great outdoors, we've got the information a Rockland County family needs.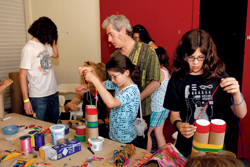 Appreciate the Arts
The Garnerville Arts and Industrial Center will open its doors May 1 and 2 for its annual GAGA Arts Festival, featuring open artists' studios, entertainment, and activities for all ages.
See museum-quality art while wandering the back alleys and alcoves of an historic, Civil War era textile mill turned art studio and gallery. Special events for this annual festival include performances, music, artist tours and workshops - including special art and dance workshops for children.
Located at 55 West Railroad Avenue in Garnerville. 845-947-7108. www.gagaartscenter.org.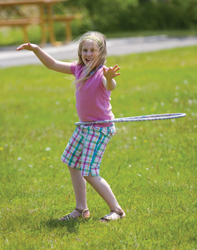 Hula Hoop Dreams
Whether you're old enough to remember the hula hoop or not, the ArtsRock Free Hula Hoop Festival is sure to be a good time. Billed as the largest (and probably only) event of its kind in Rockland County, the festival includes music, food, face painting for children, and, of course, hula hoop contests. Bring your own hoop or buy one at the festival. May 8, 10am-12:30pm. Memorial Park, off of Depew Avenue, Nyack. 845-418-ARTS.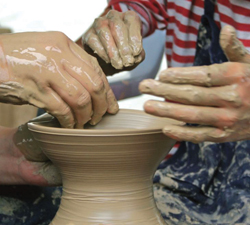 Artists in Our Midst
Hobnob with artists without heading into the city. The Rockland Center for the Arts'
annual Student Exhibit showcases paintings, drawings, ceramics, glass beads, sculpture, jewelry, and more. The show opens with a reception on May 8 and runs through May 22. Rockland Center for the Arts, 27 South Greenbush Road, West Nyack. 845-358-0877.
www.rocklandartcenter.org.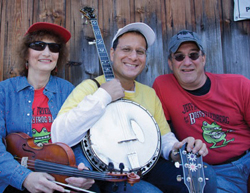 Something to Celebrate
Nothing says summer like a farmer's market. And nothing says fun (especially if you're a toddler) like the Bossy Frog Band. Combine the two and you have a great excuse to visit Nyack on May 13, when the town's weekly farmer's market opens for the season. Parents can shop for gourmet goodies, then let the kiddies shake their booties to the music. Market hours are 8am-2pm. Showtime is 11am. FREE. 119 Main Street, Nyack. 845-353-2221. www.nyackchamber.com.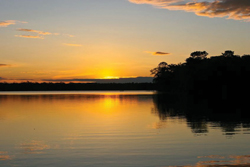 Come Sail Away
The Rockland Parent Child Center holds its biggest fundraiser of the year aboard a sunset cruise on the Hudson River. Attendees will enjoy wine, beer, hors d'oeuvres and live jazz aboard the M.V. Commander, which departs from the Haverstraw Marina. In a silent auction, participants can bid on a night at a bed and breakfast, tickets to shows, a private party for 20 at a local establishment, services from local professionals including massages, and gift certificates to Rockland eateries. May 15 at 6pm. $75. 616 Beach Road. West Haverstraw. 845-358-2702. www.rocklandparentchild.org.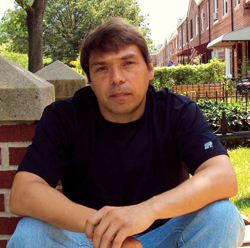 Meet the Author
Author Paul Volponi will appear live via webcam to meet with his young adult readers at the Haverstraw Library. Volponi's gritty novels for teens reflect the author's own background living and teaching in New York City, and his years spent working on Rikers Island. His books include Black and White, Response, and Rikers High. May 18 at 5:30pm. FREE. Haverstraw King's Daughters Public Library, 10 West Ramapo Road, Garnerville. 845-786-3800. www.hkdpl.org.
Go Fish
Ramapo's popular annual Fishing Derby offers lots of prizes, including ones for the biggest, smallest, and most fish caught. May 16; 12:30pm registration, 1pm castoff. All ages. FREE. Takes place in Willow Tree Park, off Willow Tree Road. For more information: 845-357-5100 or www.ramapo.org.
For even more family-friendly activities in Rockland County, visit our Online Calendar of Events.