Hundreds of kids and teens volunteered during Mitzvah Day in Rockland County, tackling more than two dozen community service projects in honor of the International Day of Jewish Youth Service.
While many of us were getting in touch with our eco-friendly side on April 22 (Earth Day), 300 kids across Rockland County gathered to make a difference in their communities by participating in Mitzvah Day sponsored by the JCC Rockland, a local event inspired by the J-Serve International Day of Jewish Youth Service.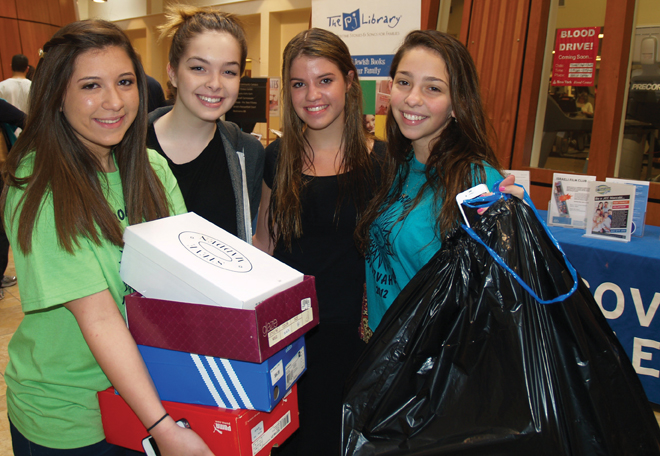 Mitzvah Day volunteers helped fill 250 emergency food boxes for Meals On Wheels and the Rhoda Bloom Kosher Food Pantry.
Participants tackled several dozen community service projects in the morning, including blood drives, cleanup events, and fundraisers ranging from bowl-a-thons to Zumba-thons, all organized by area teens. These teens were among the 10,000 teens across the globe who participated in J-Serve this year, all striving to fulfill the Jewish values of gemilut chasidim (acts of loving kindness), tzedakah (just and charitable giving), and tikkum olam (the responsibility to repair the world).
In the afternoon, Mitzvah Day participants joined a game of mitzvApprentice, in which they teamed up to demonstrate the values of Jewish mitzvah and were awarded a total of 500 prizes, all donated by local businesses. Judge David Fried was the mitzvApprentice judge, while Rabbi Pernick, Steve Gold, Juliet Barr, Rabbi Ruberg, and Peter Cash were mitzvah motivators. Actor Kevin Kilner Skyped a moving message to welcome the teens back from volunteering.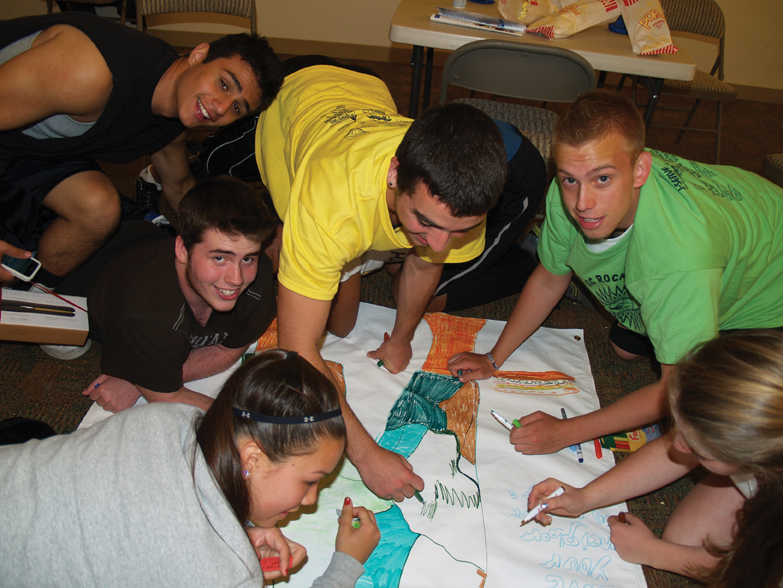 Teens created a banner depicting what 'honor for all living beings' meant to them while playing mitzvApprentice.
For more information on volunteer opportunities with JCC Rockland, visit jccrockland.org.