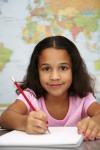 Ring the school bell! It's back to school time in Rockland County. Find schools, after-school classes, religious schools, and activities in music and dance, gymnastics, art and theater, martial arts and various sports; tutors, and much more in Rockland County, New York.


APPLAUSE PERFORMING ARTS CENTER
305 W. Saddle River Road, Upper Saddle River
201-362-4948
Email kathyrenna@earthlink.net
applausepac@gmail.com

We are a non-profit educational theater organization specializing in musical theatre classes and shows for children ages 3-18, beginners to advanced. Applause offers classes in acting, singing, and dancing. Ms. Renna provides a unique opportunity for kids to perform in shows, creating special parts for each child. We provide programs and performances year-round, so call or email us for current programs and show information. You can also join our exciting Applause Company which performs at festivals and special events.

BOUNCE! TRAMPOLINE SPORTS
612 Corporate Way (off Route 303), Valley Cottage
845-268-4000

Bounce®! offers the opportunity to play sports, have fun, and get fit on enormous courts of interconnected trampolines. The facility has fitness classes for all ages and levels, open jump time, trampoline dodgeball, slam dunk basketball, foam-pit jumping, acrobat classes, and Toddler Time for the younger set. They also have private party rooms, free Wi-Fi, snack bar, arcade, and a separate Bounce! Jr. Zone for kids ages 6 and younger. Schools, camps, groups, and corporate functions welcome. Fundraising opportunities available.

BRIGHT BEGINNINGS PRESCHOOL & CHILDCARE
6 Charles St., New City
914-420-5785
2 Mountainview Court, Pomona

Are you looking for a safe and loving environment for your child? We are now enrolling for Preschool and Childcare for children ages 2-school age. Owned and operated by a NYS-certified elementary teacher with a Literacy Specialization, we also offer before- and after-school programs, as well as drop-ins for school delays and closures. We will work with your schedule, and offer discounted rates for teachers! We are a NYS-licensed facility and follow a NYS Pre-K curriculum. All staff are CPR- and First Aid-Certified. Second location now open in Pomona.

CONDORS SWIMMING
845-638-4381
Felix Festa Middle School Pool
30 Parrott Road, West Nyack
Email join@condorsswimming.com

Learn to swim from the best! We offer half-hour lessons with a low student: teacher ratio for Beginner through Pre-Competitive swimmers. The Condors have a place for swimmers of all skill levels, and are committed to providing the absolute best coaching available, including an Olympic Team and ASCA Hall of Fame Coach. Our competitive team includes Olympic Trial and several national event qualifiers. Condors operates out of Felix Festa Middle School pool. For year-round lessons and team try outs, please email or call for more details.

CORNERSTONE CHRISTIAN SCHOOL
384 New Hempstead Road, New City
845-634-7977

We are an independent, evangelical, elementary school (K-7th grade) serving the local Christian community since 1984. We want our students to have the awareness that they're very significant individuals, each one very special to God, each one marked by Our Lord for His purpose. Our certified teachers integrate a biblical worldview throughout the curriculum, thereby impacting every aspect of knowledge and learning. The small class size allows for more individualized academic instruction. Our Kindergarten program is full day. Bus transportation available throughout Rockland. We're a ministry of Gracepoint Gospel Fellowship.

COUPÉ THEATRE STUDIO
33 E. Route 59A, Nanuet
845-623-2808

To be the best, learn from the best. For over 40 years, Coupé has offered the finest training in performing arts. Classes in ballet, pointe, jazz, modern dance, tap, theatre dance, hip-hop, musical theatre, acting, voice, and kinderdance, are available, as well as programs just for boys and adults. Coupé's full-time teachers hold degrees in dance education, or have had extensive professional performing careers. Classes are monitored for size, compatibility of students, and quality of teaching. Fall 2013 registration is now in progress.

DANCEWORKS
69 Lake Road, Congers
845-268-4669

Danceworks has been in the Clarkstown area for over 32 years. The studio offers classes in Mommy & Me, Creative Dance, Pre-Ballet, Pointe, Tap, Jazz, and Hip-Hop for ages 2 through teen. Danceworks specializes in children – encouraging a friendly and non-competitive atmosphere. Several children have gone on to study at the School of American Ballet in Manhattan. Our adult ballet workout (free babysitting) teaches you to work with your body, not against it. Beginners are welcome and no special clothing is needed. Free trial classes are available to all.

DEBI'S DANCE
15B Suffern Place, Suffern
845-357-2251

Over the past 38 years, Debi's Dance has become the No. 1 dance destination in the Rockland area. We are dedicated to providing top-quality instruction from NYC choreographers, a nurturing environment, and of course, fun! Our goal is to develop each student's individual personality, creative spirit, and desire to perform. Programs are offered for ages 2 and older. Instruction in jazz, tap, ballet, pointe, lyrical, jazz funk, hip-hop, ballet and tap combo, leaps and turns classes, and Boys Only Hip-Hop. For experienced dancers, we offer a Competitive Team opportunity.

DWIGHT-ENGLEWOOD SCHOOL
315 E. Palisade Ave., Englewood
201-569-9500 x3500

Dwight-Englewood School is an independent college preparatory day school for students in Preschool (age 3) through Grade 12. Located on a 40-plus-acre green campus within minutes of the George Washington Bridge, the school enrolls approximately 950 students from 90 communities in Bergen and Hudson counties in New Jersey, Rockland County, and New York City. Challenging minds for a changing world, Dwight-Englewood fosters independent thinking; the ability to solve problems; and the skills, tolerance, and integrity it takes to thrive in the 21st century. See our upcoming Fall 2013 Open House Events.

EXTREME ATHLETIC CENTER
600 Bradley Hill Road, Blauvelt
845-535-3332

We've just moved into our brand new facility, allowing us to offer great new programs your child will be head-over-heels excited for! The home of "All Starz" Cheer Teams now offers a number of pre-school and after-school programs for boys and girls ages 18 mos.-18 yrs. Programs for all levels are designed to promote strong minds and bodies by building your child's self confidence through tumbling and fitness training in a safe, fun, and encouraging atmosphere. We also offer Extreme Birthday Parties, Slumber Parties, Movie Nights, and a Cheer Team for special-needs kids.

GRANDMASTER B. M. KIM'S TAE KWON DO
60 S. Broadway, White Plains
914-428-0085
187 N. Main St., Port Chester 914-934-1861
969 N. Central Ave., Scarsdale
914-472-2060
7 College Ave., Nanuet
845-623-2002

At Grandmaster B.M. Kim's Tae Kwon Do school, we offer a variety of classes suitable for all ages, 3 and older. We have specialized PeeWee classes, children, adult, and family classes. We specialize in birthday parties and children's summer camp programs. Call today to book your next birthday party with us!

HELEN HAYES YOUTH THEATER
142 Main St., Nyack
845-826-2049

Celebrating our 15th year of excellence in theater education, the Helen Hayes Youth Theater offers year-round theater programs for kids ages 5-17, including weekend and weekday classes and productions. We welcome performers with all levels of experience. Please join us for professional training in a friendly, supportive environment. For more information, call us or visit our website.

HUNTINGTON LEARNING CENTER
Nanuet
58 East Route 59, Nanuet
NY 10954
845-624-6800
Westwood
23 Jefferson Ave.
Westwood, NJ
201-664-2000
Ridgewood
75 N. Maple Ave.
Ridgewood, NJ
201-447-1200
Eastchester
Eastchester Shopping Center
721 White Plains Road, Scarsdale
914-722-6100
Scarsdale
650 Central Ave., Scarsdale
914-946-7800
Yorktown Heights
335 Downing Drive
Yorktown Heights
914-245-8882

Huntington is your tutoring solution for students in grades K-12. At Huntington, our certified teachers will help your child achieve his or her academic goals. We offer tutoring in basic skills such as reading, vocabulary, phonics, spelling, math and study skills, as well as subject tutoring in high school math and science. We also work with students to prepare them for high-stakes tests including High School Entrance Exams, State Tests, Advance Placement Exams, and the SAT or ACT.

J.Y. MOON TAEKWONDO
704 Executive Blvd., Valley Cottage
845-268-0200
2055 Albany Post Road
Croton-on-Hudson
914-788-6666

Introduce your children and family to the martial arts at J.Y. Moon Taekwondo. The following two reasons alone will help all family members improve their lives. (1) Learning and mastering self-defense techniques through Taekwondo practice will improve confidence and self-esteem, key ingredients to eliminating bullying in your children's life. (2) The practice of Taekwondo promotes vigorous exercise, which is a must in today's sedentary society. Exercise promotes an awareness of healthy habits, including healthy eating habits. Call for a free trial lesson for anyone in your family, ages 3 or older.

JCC ROCKLAND
450 W. Nyack Road, West Nyack
845-362-4400

JCC Rockland offers a wide range of activities for children, teens, and their families. After-school enrichment classes include dance, fitness, Lego building, cooking, painting, science, college prep, sports, and more. We also offer social-action projects, family programs, free special events, and community-wide celebrations for all the holidays. Our flag football and basketball programs are among the best in the county. And when you think of summer camp, think JCC Rockland — Camp Yomi offers the best value in town, and all our onsite camps include our new swimming pool!

JEP OF ROCKLAND HEBREW SCHOOL
30 Blueberry Hill Road, Monsey
845-558-5858

JEP of Rockland's Bobbi Lewis Hebrew School provides an outstanding Jewish education through our comprehensive curriculum, taught by dynamic and creative teachers in a fun and loving environment. Inspiring classes for parents and grandparents, family holiday events, mitzvah projects, fantastic Shabbatonim, exciting trips, and an Israel fair are integral parts of the JEP experience. We also offer a very vibrant post-Bar/Bat Mitzvah program for teens. Reasonable rates. No membership dues. For more information, contact Naomi Greenwald at 845-558-5858.

KIDS ROCK U
917-589-7364

A Music for Aardvarks class offers an exciting, interactive musical experience for parents and children ages 6 mos.-5 years. Song, dance, and rhythm combine for a rockin' good time. It's a foot- stomping, jingle-shaking, drum-drumming hullabaloo both kids and parents will love! On select Sundays we offer a "best of" Music for Aardvarks class which is a great way to get to know us! These classes are open to the public, and demonstrate why we are the most fun, funky children's music program around! To register or for more information, visit our website.

KREATIVE KIDS
61 Maple Ave, New City
845-634-2202
Email vickisstudio@gmail.com

Kreative Kids is a toddler/nursery program for boys and girls ages 16 mos.-4 yrs. (diapers welcomed!). Classes are divided by age. We offer arts and crafts, music with instruments, singing, creative movement, tumbling, story time, snack time, early learning skills, and lots more. Our professional staff balances active and quiet activities, as they provide comfort and love to each child, making separating easy. Classes are kept small to provide individualized attention.

KUMON MATH AND READING CENTERS
216 Congers Road, Bldg. 3, New City
845-638-1014
9D Pascack Plaza, Perlman Drive, Spring Valley
845-371-1033


Kumon is an afterschool math and reading program that unlocks the potential of children to achieve more on their own. Jay Raghunath has been a certified Kumon instructor for more than 20 years. She uses Kumon's individualized approach to help children develop a solid command of math and reading. Through daily practice and mastery of materials, students increase confidence, improve concentration and develop better study skills.

LEAD ACADEMY
450 S. Main St. (Route 304), New City
845-639-6674

Our dedicated and experienced teachers help Elementary, Middle, and High School students with homework, SAT, NYS ELA and Mathematics preparation, Regents Exams, Critical Reading and Writing, and Math and Problem Solving. We give individual attention to each child through our tutoring services and small classes designed to help students excel in writing, critical reading, and mathematics. Our Power SAT Prep Course runs all year long. Call or check our website for more details.

LEARNING EXPERIENCE, THE
295 Grand Ave., Montvale
201-476-0200
Email montvale@tlechildcare.com

The Learning Experience® Academy of Early Education in Montvale is more than just a child care center. We will give your child the opportunity to receive an early start to their education and help them achieve their greatest capabilities. From top to bottom, our safe and secure center is purpose-built for children ages 6 weeks-Kindergarten to receive an enriching experience (after-school care is open to children up to 8 years of age). We are open year-round Mon.-Fri. from 6:30am-6:30pm. Call us today to schedule a tour.

THE LITTLE GYM
777 White Plains Road, Scarsdale
914-722-0072
2121 Broadway, 2nd Floor (between 74th and 75th streets)
Upper West Side, Manhattan
212-799-1225
207 E. 94th St. (between Second and Third avenues)
Upper East Side, Manhattan
212-787-1124
28 Franklin Turnpike Waldwick, NJ
201-445-4444

The Little Gym is an exercise and motor development center for children, offering gymnastic classes, sports skills development, dance, cheerleading, and karate classes for children ages 4 mos.-12 years, in a loving, non-competitive environment. Qualified instructors implement programs designed to build self-esteem and confidence. An emphasis on music and fun encourages both physical and emotional growth. The Little Gym also offers summer camp, holiday camp, Parent Survival Night, and Awesome Birthday Bashes.

LOTS OF LOVE DAYCARE
1 Anderson Drive, Stony Point
845-309-0689

Lots of Love offers enriched full-day, half-day, and before- and after-school programs. We offer a full schedule with theme weeks, arts and crafts, science experiments, physical education, and plenty of outdoor activities. Our after-school program includes homework assistance, healthy snack, and activities that keep young minds engaged and excited about learning. School buses safely pick up and drop off children directly in front of our facility. Your child will feel right at home in our safe and loving environment. NYS-licensed; CPR- and First-Aid certified. Affordable year-round programs for children ages 6 wks.-12 yrs.

MASTER JUNG & YU TRADITIONAL TAEKWONDO
70 N. Main St., New City
845-638-4000

Owned and operated by the US National Team Head Coach/Manager, Master Jung and Master Yu's school offers unique martial arts training by blending Korean culture and philosophy with traditional Taekwondo. By combining physical with spiritual, we offer the most complete and satisfying training, embodying mind, body, and spirit. Classes are open seven days a week for all ages. Our unique birthday parties open the door for future leaders and martial artists, and are available on weekends. Energize your whole being at Traditional Taekwondo. Call for more details.

NEW CITY JEWISH CENTER NURSERY & RELIGIOUS SCHOOL
47 Old Schoolhouse Road, New City
845-638-9600

The NCJC Nursery School is proud to be a NYS-accredited nursery school, which aims to instill a love of learning and Jewish life. Our programs are all-encompassing, from Mommy and Me to Pre-K, with the goal of helping your child grow during the monumental early childhood stages. We also incorporate programs such as yoga, music, and Hebrew language. Our Hebrew School offers a truly innovative approach to Jewish education designed to engage, educate, and empower our young people to form a lasting connection to their Jewish identity.

PANTHERS AFTER-SCHOOL PROGRAM
100 Route 59, Suite #L-3, Suffern
845-357-9077

Why the Y? When PANTHERS has it all? We offer a complete After-school program that now includes homework help with certified teachers from Phil Lockwood's "Teachers To the Rescue." In addition, we include Martial Arts and Cross Training, games and activity days, and swim lesson options with Angela Spina's "Seabeast Aquatics." Our professionals will assist your children with all of their needs. Best of all, we provide free transportation for your children from their school to ours, including half days and early dismissals. Open daily until 6:30pm.

ROBIN HILL SCHOOL
70 Wesley Chapel Road, Suffern
845-354-3366

Where your child's education begins makes all the difference. Since 1965, Robin Hill has offered the most innovative, quality educational programs for nursery and pre-school. We encourage children to discover themselves and the world around them, as they grow socially, emotionally, and intellectually, to their fullest potential. Classrooms are large, sunny, and invite creativity. Outdoor play areas include three separate, fully equipped playgrounds. The well-rounded and enriched curriculum includes academic and creative areas designed to stimulate your child's interest in learning, while enhancing their social skills. An Afternoon Enrichment Program is also offered.

ROCKLAND CHINESE SCHOOL
34 Kings Highway (Rockland Country Day School Campus), Congers
845-391-3987
Email rocklandchineseschool@gmail.com

With China's dramatic rise in economic and political presence, Americans are increasingly interested in learning Mandarin. We are the only Chinese language school in Rockland County. With 40 years experience, conveniently located on the campus of Rockland Country Day School, we offer courses for students ages 5 and older at all levels. In addition to language skills, we emphasize cultural awareness through a multitude of classes including: Chinese Yo-Yo, calligraphy, martial arts, Origami, Tai Chi, and Lion Dance. Our dedicated teaching staff provides a friendly and lively learning environment. Fall classes begin September 8th.

ROCKLAND JEWISH ACADEMY
450 W. Nyack Road, W. Nyack
845-627-0010

Rockland Jewish Academy is an independent community Jewish day school, providing Rockland, Orange, and Bergen County children, ages 3-5th grade, with a superior education focused on 21st-century skills and steeped in Jewish tradition. Conveniently located at the Rockland Jewish Community West Nyack Campus, RJA has new, state-of-the-art classrooms and technology, providing individualized instruction with a desirable student: teacher ratio. RJA children grow within a stimulating learning environment that celebrates each of their talents and gifts. Extensive after-school, extended-morning, and extended-afternoon programs (7:30am-6pm) are available.

ROCKLAND LEARNING CENTER
136 Concklin Road, Pomona
845-354-5253

Our school combines the Montessori philosophy and materials with the latest in learning technology. We offer a pre-school, Kindergarten, and 1st grade program, as well as a summer camp. Each child learns at his or her own pace using hands-on materials specially designed to help the child through his or her five senses. We incorporate dance, gym, music, and computers in all classes. We are a NYS-licensed facility and staff is CPR- and First Aid-certified. In addition to school, we offer before- and after-child care. Call today to schedule a tour.

ROCKLAND MUSIC
234 Route 59 (Kohl's Shopping Plaza), Nanuet
845-624-5470

Rockland's most complete music store offers private music lessons. Our instructors are prestigious, industry professionals with years of experience. In group lessons, children frequently become bored waiting for slower students. At Rockland Music, your child will learn and excel at his or her own pace—increasing their skills and enjoyment. Learn guitar, bass, ukulele, drums, woodwind/brass, strings, piano, voice, and multitrack recording/editing. The store also offers a huge selection of instruments, equipment, and accessories, along with the most comprehensive band and orchestra investment rental program in the Northeast.

SADDLE RIVER DAY SCHOOL
147 Chestnut Ridge Road, Saddle River
201-327-4050

Founded in 1957, Saddle River Day School is an NAIS/NJAIS-accredited, co-ed, college-prep day school enrolling approximately 325 students in grades K-12. A 7:1 student-to-teacher ratio provides personalized attention for every student in a challenging academic environment. The school embraces core values of responsibility, honesty, compassion, and respect. The beautiful 26-acre campus offers two gyms, two media/library centers, technology lab, performing arts center and three fully equipped art/graphic art studios. Recent graduates are attending Boston College, Brown, Bucknell, Colgate, Cornell, Columbia, Georgetown, Harvard, Tufts and U Penn.

SCHOOL OF ROCK - ORANGEBURG
225 E. Erie St., Blauvelt
845-977-0275

School of Rock - Orangeburg provides after school music instruction for aspiring rock guitarists, bassists, drummers, vocalists, and keyboard players ages 7-17. Unlike other music programs, School of Rock is a true performance program, combining weekly rehearsal sessions with individual instruction to get kids of all levels and experience playing and on-stage. Programs are enrolling for the fall season shows including Pink Floyd's 'The Wall.' Students will put on a feature performance in local live venues in January. Sign up by August 31 and receive a 15% discount for the first three months!

SELF PORTRAIT
Rockland County Vicinity ,
914-552-1792
Email selfportraitgroups@gmail.com

Help your daughter build confidence and achieve her highest potential while learning photography and about herself within her environment. Licensed social worker and photographer, Dee Lebovits, offers a fantastic after-school program for girls, ages 9-16. Sessions are 60-90 minutes per week for 10 weeks in a safe and relaxed setting, and end with a photo exhibit and "meet the artists" reception. So get your cameras ready and sign up now! Mention this ad and get 15% off your first semester!

ST. CATHARINE EARLY CHILDHOOD CENTER
517 Western Highway, Blauvelt
845-359-4330
Email st.cprek@yahoo.com

Our program provides an opportunity for young children to join together in a loving, nurturing, educational, fun environment. Each child is introduced to a full curriculum of early learning in a center-base setting. Hands-on activities and participation in all areas provide the perfect setting for young children to develop and grow. Each child is recognized as a unique individual with many special talents and abilities. Phonemic awareness skills, social, cognitive, fine, and gross motor skills are introduced through a creative curriculum. A wonderful place for pre-schoolers to learn, grow, and have fun!

TEMPLE BETH EL NURSERY & RELIGIOUS SCHOOL
415 Viola Road, Spring Valley
845-352-5823

In the tradition of the finest private schools, Temple Beth El Nursery School provides young students, ages 1-5 years, with an outstanding early childhood education. Our curriculum offers music, movement, computers, and much more. Temple Beth El is a NYS-accredited nursery school with state-of-the-art, 21st-Century indoor and outdoor playgrounds. All programs are taught by fully-licensed and -experienced instructors. The Temple Beth El Religious School offers a nurturing, reform Jewish education to K-12th graders. We now offer a tuition-free religious school program for K-2nd graders. Call regarding our new registration incentive programs.

TENDER LOVING CARE DAYCARE
40 Park Ave., Suffern
845-357-5454

We are a family-oriented facility offering programs and flexibility to fit your needs for ages Infant-12 years, including FREE Universal Pre-K. Before- and after-school program with Ramapo central bus transportation. We are open most school holidays, and during school vacations. Hours: 7am-6:30pm. Near the Suffern train station and free parking. Small class sizes. Fenced in playground. Our goal is to provide a warm, healthy environment, and to be your child's home-away-from-home. We've been in business for 26 years. Let your child be a part of our loving family!

TRIUMPH TAE KWON DO
54 N. Middletown Road, Pearl River
845-732-0292
474 Livingston Street, Norwood, NJ
201-768-2471
428 Tenafly Road, Tenafly, NJ
201-267-3031

Triumph Tae Kwon Do now has three convenient locations. All schools are owned and operated by Master Oh, educated in Child Psychology, with over 15 years teaching experience. A full range of martial arts programs is available for Toddlers (age 2 and older), Children, Teens, and Adults, to help them develop balance, coordination, concentration, strength, and self esteem. Self discipline and self defense are also mastered. Structured, time-tested techniques are used to engage and train your children. Adult classes exercise body and mind, while helping to achieve inner peace and harmony.

TUMBLE - BEE GYMNASTICS AND FITNESS
401 Nanuet Mall South, Nanuet
845-623-2553

Tumble-Bee Gymnastics, serving Rockland County for 27 years, offers an after-school program for boys and girls ages 5-12. We are the only gymnastics school in the area licensed to teach the nationally recognized Fun & Fit Gymnastics program for children entering kindergarten through sixth grade. Our warm, caring, and well-trained staff will teach your children the skills that give them the confidence and self-esteem they need to achieve success in the future. Register early! Classes close out quickly.

VICKI'S STUDIO
61 Maple Ave., New City
845-634-2202

For over 30 years, we have been inspiring and motivating students to follow their dreams both in dance and in their lives. Instructors at Vicki's Studio are dedicated to their students and teaching technique, while creating fun and exciting choreography in our non-competitive studio. We offer beginner-advanced classes for boys and girls ages 2½- adult, including Jazz, Tap, Hip-Hop, Ballet, Pointe, Lyrical, Modern, Creative Movement, Boys' Hip-Hop, Gymnastics, Combination classes, and our NEW Musical Theatre classes. For experienced dancers, we also offer a competitive dance team (try-outs required).

VISION SPORTS CLUB
37 W. Jefferson Ave., Pearl River
845-517-1400

Vision Sports Club provides complete family fitness programs in its family owned, 50,000+-square-foot facility. Our Youth Fit Zone introduces fitness to kids at a young age, empowering them by building a lifetime of healthy habits. Guided programs are provided for children ages 8-15 under the direction and supervision of Vision Fit Coaches in their own "gym within a gym." Youth Fit Zone programs are a motivating and fun mix of conditioning and functional training that leaves kids feeling strong and confident!

WEE CARE DAY CARE
297 Ehrhardt Road, Pearl River
845-270-8839
Email weecaredaycare@outlook.com

NYS-licensed group family child care located within Nanuet school district. Accepting children ages 6 weeks and older. We are CPR- and First Aid-certified. Open from 7am-7pm with flexibility. Safe driveway bus stop. Large, fenced-in back yard and child-proof playroom. We offer a safe, nurturing environment where your child can learn and grow. Arts and crafts, educational activities done daily. Parents night offered monthly!

WEISS, ILENE
845-267-6720
Email prizeteacher@gmail.com

Ilene Weiss was a chairperson of the Committee of Special Education, and is a NYS-certified teacher with 30 years experience working with children with disabilities. Ilene consults and advocates for parents with special-needs children, and tutors struggling children in reading and literacy using a multi-sensory approach. Ilene works with Fletcher's Place Reading Program to improve reading instruction and help struggling readers. Ilene has completed NYC, Newark, NJ, and Miami, FL teacher trainings.

WEST ROCK INDOOR SPORTS AND ENTERTAINMENT COMPLEX
21 Pralle Lane, Bardonia
845-507-0046

Rockland's premier facility for sports training, development, birthday parties, and special events offers programs for children and adults in basketball, soccer, baseball, tennis, and fitness. Our highly skilled staff ensures your child has the perfect mix of fun, physical activity, and athletic training. Whether it's our Basketball D-League, Fun and Fitness classes for young children, or our completely revamped tennis academy, we have plenty of programs to meet your child's needs, whatever his/her age or ability. Allow West Rock to be your one and only stop for your family's sports and entertainment needs!

YOUNG WORLD DAY SCHOOL
585 Wyckoff Ave., Mahwah
201-327-3888

Young World Day School provides a safe, nurturing environment where ordinary kids do extraordinary things. An experienced staff utilizes an interdisciplinary approach to learning using individualized instruction, cooperative learning, and small group instruction. The school includes a transitional/traditional pre-school beginning with a two-year-old program, a Montessori school for ages 2.9-5, and a transitional or traditional Kindergarten, all with low pupil to teacher ratios. The primary school for grades 1-5 is comprised of small, mixed-age classrooms providing individualized instruction so students learn at a rate appropriate to their ability. Morning and afternoon extended care available.