Find out what's happening in Rockland County, NY, this month. We've rounded up some of the best activities and events for kids and families in February. Mark your calendars!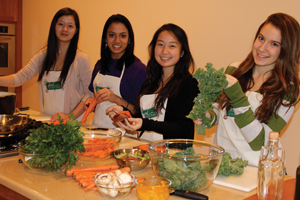 Calling Young Foodies
Budding Bobby Flays and Rachel Rays can spend a casual Friday evening learning how to prepare healthy meals and menus at Teen Cooking Night, to be hosted on February 4 by The Food Evolution. Students will prepare then enjoy a tasty dinner menu. 6-9pm. $65. The Food Evolution, 295 Route 304, Bardonia. 845-507-0260.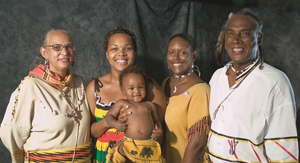 Indivisible
In celebration of Black History Month, SUNY Rockland hosts the traveling exhibit IndiVisible: African-Native American Lives in the Americas, produced by the National Museum of the American Indian in collaboration with the National Museum of African American History and Culture and the Smithsonian Institution Traveling Exhibition Service. Images on display explore the themes of policy, community, creative resistance, and lifestyles. The exhibit opens February 5 (opening reception is 10am-2pm; snow date is February 6) and runs through February 28. Gallery hours are weekdays 9am-8pm and weekends 9am-5pm. FREE. SUNY Rockland Community College, Technology Center, Ellipse (room 8180), 145 College Road, Suffern. 845-574-4396.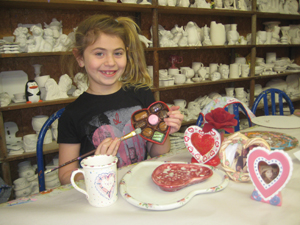 Have A Heart, Make A Heart
Valentine's Day no longer needs to have a romantic connotation. We can all celebrate the ones we love - young and old - in our own way.
Jill's Ceramics invites children ages 2-5 to use their handprints as unique designs for a trivet, mug, or dish for the special adults in their lives. "Toddler Mornings" will be held on February 4 and 11, 11am-12pm. $15 per child including instruction. On the same dates, 3-5pm, older artists can roll up their sleeves to paint a heart-shaped box, candy dish, plate, or mug for the ones they love. $15 with instruction. Preregistration requested. Jill's Ceramics, 180 Germonds Road, West Nyack. 845-623-4975.
On February 7, the Tuxedo Park School hosts a Valentine's Boutique to benefit programs at the school. Shop for jewelry, clothing, sweets, house wares, and Valentine's Day gifts from a variety of regional merchants. 10am. FREE admission. Tuxedo Park School, Mountain Farm Road, Tuxedo Park. 845-351-4737.
The Haverstraw Public Library hosts Card Craft Week February 7-11. Children can stop by to make a Valentine's Day card each day, 2-4pm. FREE. Haverstraw Public Library, Village Branch, 85 Main Street, Haverstraw. 845-429-3445.
Celebrate Valentine's Day weekend with a Friday Family Night, this one a 50s-themed dance party hosted by DJ JoJo on February 11 at 7pm. $12 in advance; $15 at the door. Saddle River Valley Cultural Center, 305 West Saddle River Road, Upper Saddle River. 201-825-3366.
On February 12, nature lovers can find lots out about that iconic symbol of Valentine's Day: the dove. At Lovey Dovey For Valentine's Day, participants can learn about doves, then use their own cameras to take a photo with the Hudson Highland's Nature Museum's real dove. 10am and 11:30am. All ages. $5. Hudson Highlands Nature Museum Outdoor Discovery Center, Muser Drive, across from 174 Angola Road. Cornwall. 845-534-5506.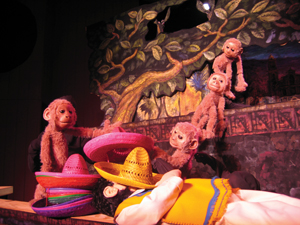 More Than Mere Puppets
It's hard to say just what a "life-size puppet" is, but you know it when you see it with Hudson Vagabond Puppets, whose performers often don full-body costumes to bring children's stories to life. On February 12, the Rockland County theater group interprets Caps for Sale and Three Billygoats Gruff, two popular bedtime stories for young audiences. 2:30pm. $12; $10 children and seniors. SUNY Rockland Community College, Cultural Arts Theater, 145 College Road, Suffern. 845-359-1006.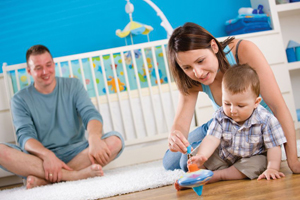 Hang Your Hat
No matter where you hang your hat, the 24th Annual Suburban Home and Garden Show promises a treasure trove of products and services for home improvements, decorating, landscaping, and related needs. February 11, 3-9pm; February 12, 10am-9pm; February 13, 10am-6pm. SUNY Rockland Community College Fieldhouse, 145 College Road, Suffern. 888-581-3976.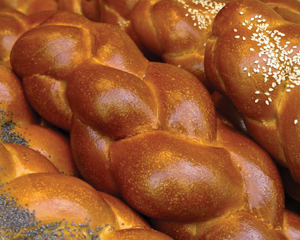 Get the Shabbat Feeling
Parents and grandparents can welcome Shabbat with their favorite toddlers through songs, stories, and crafts. The JCC Rockland hosts this special program on February 4 and 18 at 12:30pm. $5 per child. JCC Rockland, 450 West Nyack Road, West Nyack. 845-362-4400.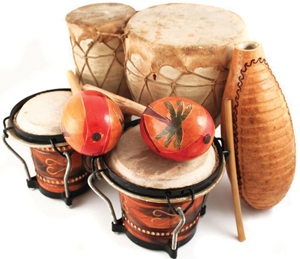 Dance For Fun
Two local libraries invite teens to get in on the current craze for Zumba, which combines Latin music with exercise. On February 3, 10, 17, and 24, the Haverstraw King's Daughters Public Library hosts Zumba for Teens with Lyndada at 4pm. The Finkelstein Memorial Library hosts Zumba Fitness on February 3, 17, and 24 at 6:30pm. Both programs are FREE. Haverstraw King's Daughters Public Library, 10 West Ramapo Road, Garnerville. 845-786-3800. Finkelstein Memorial Library, 24 Chestnut Street, Spring Valley. 845-352-5700.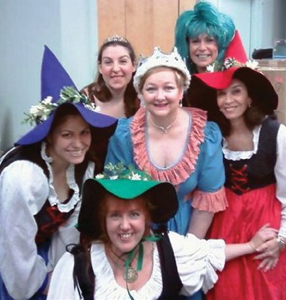 A Children's Classic
The timeless tale of Sleeping Beauty comes alive on February 20 at the Saddle River Valley Cultural Center. Plaza Productions presents this princess story with dancing, singing, and beautiful costumes. Shows at 1 and 3pm. $12 in advance; $15 at the door. Saddle River Valley Cultural Center, 305 West Saddle River Road, Upper Saddle River. 201-825-3366.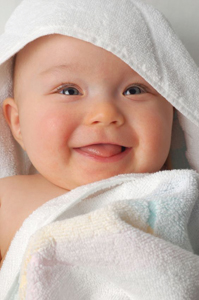 Moms Meeting Moms
The JCC Rockland has teamed up with the La Leche League to present All You Ever Wanted To Know About Breastfeeding on an ongoing, monthly basis. Instructor Elly Gail Egenberg, an accredited lactation counselor with La Leche League, provides new and expectant moms with information on nursing, including its benefits, how to get started, how to overcome obstacles, and weaning. Stop by this month on February 1 at 10:15am, then stay for Story Time at the J to mingle with other moms, hear children's stories, and enjoy a healthy snack starting at noon. Both events are FREE. JCC Rockland, 450 West Nyack Road, West Nyack. 845-362-4400.