We've compiled some of the best family and children's events happening this December in Rockland County, NY, including a variety of holiday activities. Get all the details here:

A Holiday Classic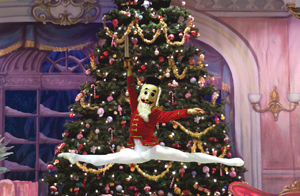 Delight the whole family while avoiding the traffic into the city by catching one of several local presentations of The Nutcracker this month, performed by the Rockland Youth Dance Ensemble, part of the Coupe Theatre Studio in Nanuet. This holiday tradition tells the delightful story of a young girl's Christmas Eve dream, where toys under the family tree come to life in human size.
The Rockland Youth Dance Ensemble's Junior Company will present its 30th annual production of the classic holiday show under the artistic direction of Diane Frankel. December 4 at 3pm; December 5 at 1pm and 4pm. $18-$20. Clarkstown Senior High School South, 31 Demarest Hill Road, West Nyack. 845-624-7933.
The following weekend, The Rockland Youth Dance Ensemble will also presents its 30th annual production of the The Nutcracker under the artistic direction of Diane Frankel. December 10 at 7pm; December 11 at 3pm and 7pm; December 12 at 1pm and 4pm. $20. SUNY Rockland Community College, 145 College Road, Cultural Arts Theatre, Suffern. 845-624-7933.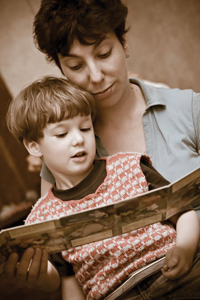 Community Caring
Learn about some of the good deeds being done by nonprofits and governmental agencies right here in Rockland County, at a presentation by JCC Cares (formerly Nanuet Cares). Find out how you and your family can pitch in, with information about local community service, volunteer, and donation opportunities. December 6 at 3pm. JCC Rockland, 450 West Nyack Road, West Nyack. 845-624-0050.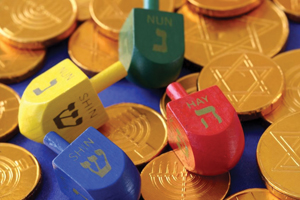 Hanukkah Fun
Grab a dreidel and head to the JCC Rockland for the Festival of Lights. Preschoolers with a parent or grandparent are invited to "Celebrate Hanukkah" with crafts, a snack, and other activities on December 7 at 4:15pm; FREE. Slightly older siblings may enjoy the Funkey Monkeys' Hanukkah concert with Joshua Sitron, composer for Nickelodeon's Dora the Explorer, and his band on December 5 at 4pm; $12 in advance, $15 at the door. Still older children are invited to enjoy dinner and a holiday party with Studio 23 (for students in grades 2-3) and Studio 45 (for students in grades 4-5); December 6 at 6pm; $15. JCC Rockland, 450 West Nyack Road, West Nyack. 845-362-4400.
Holiday Spirit
Enjoy some holiday fun at these local events:
The Village of Suffern lights both a Christmas tree and a giant menorah on December 2 at the Virginia Meschner Gazebo on Washington Avenue. FREE. Festivities begin at 6:30pm. 845-357-2600.
New City hosts its annual holiday festival December 4 at Zukor Park. FREE. Stop by at 6:30pm for entertainment and light refreshments. 845-639-2000.
The Haverstraw Chamber of Commerce hosts its annual holiday concert on December 4 at 2pm. FREE. Central Presbyterian Church, 64 New Main Street, Haverstraw. 845-429-5111.
Children can decorate their own holiday cookies at two special, edible craft workshops. The Haverstraw King's Daughters Public Library hosts its workshop on December 2 at 4:30pm. 10 West Ramapo Road, Garnerville. 845-786-3800. The Rose Memorial Library hosts its workshop - including songs and stories - on December 20 at 4:30pm. 61 East Main Street, Stony Point. 845-786-2100.
Cheer on the Bear Mountain Zoo's animals as they enjoy ripping the wrapping off holiday gifts at a Beary Merry Holiday on December 18. Gift-giving begins at 11am. All ages. $8 parking per car. Trailside Museum and Zoo, Bear Mountain State Park, Palisades Interstate Parkway, Exit 19 on Route 9W, Bear Mountain. 845-786-2701.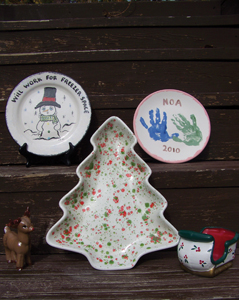 Paint Your Own Pots
Let your creative spirit shine this gift-giving season. Jill's Ceramics of West Nyack offers workshops throughout the month for artists both young and old to paint their own pottery or leave their mark with colorful handprints. See this month's calendar for dates and times. 180 Germonds Road, West Nyack. 845-623-4975.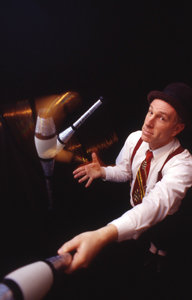 A Big, Silly Show
Comedic juggler Will Shaw joins Jeffrey, Alice, and Joe of the Bossy Frog Band for a Really Big Show to cap off the holiday season. Bring your toddler for an hour of whimsical music, juggling, jokes, and silly antics. December 30 at 10:30am. $12 in advance, $15 at the door. Suffern's Lafayette Theater. 97 Lafayette Avenue, Suffern. 845-369-8234. www.artsrock.org.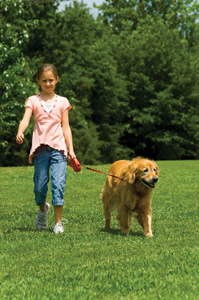 Fetch! Sit! Stay!
Dogs are more than man's best friend. They're members of the family! Kids ages 8-18 and their dogs are invited to learn basic dog obedience, how to teach their dog to do tricks, build confidence as a dog handler, and make new friends at a 4-H Dog Obedience and Tricks Class. Sponsored by Cornell Cooperative Extension of Rockland County, the next six-class session runs Thursdays, 5-6pm, December 2 through January 13, 2011. $100 for each youth and dog team. Murchison Hall (behind the New Hempstead Presbyterian Church), 484 New Hempstead Road, New City. 845-429-7085. http://rocklandcce.org/PDFs/Dog_Obedience_flyer_Fall_2010.pdf.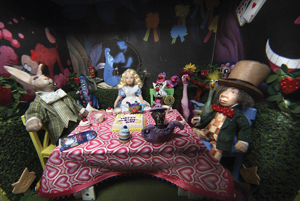 Make Room for the Minis
Many mini things, including this vignette from Alice In Wonderland, will be on display in the Historical Society of Rockland County's 35th Annual Miniature, Dollhouse & Art Exhibition: A Celebration! This year's show features the work of miniature artist and Rockland County native Sandra Mirque. The show also includes pieces by collage artist Elizabeth Parsons of Monroe as well as art dolls and dollhouses by West Nyack artist and children's book author and illustrator Barbara Soloff Levy. Through February 27, 2011. Wednesday-Sunday, 12-4pm. Historical Society of Rockland County, 20 Zukor Road, New City. 845-634-9629.
Also see: Our complete Online Calendar of family events in the New York metro area