See what's happening in Rockland County, NY this April for families, including kid-friendly shows and festivals, plus special events for Earth Day, Easter, and Passover.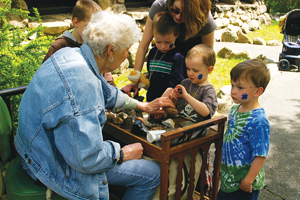 Earth Day Celebrations
Rockland residents have many ways to celebrate Earth Day this month. There are special events happening at the nearby Hudson Highlands Nature Museum, Bear Mountain Zoo (pictured here), Barnes and Noble Booksellers at the Palisades Center, JCC Rockland, Blue Rock School, as well as local libraries. Celebrations include a variety of both indoor and outdoor activities for families. Check out this month's Calendar of Events for dates, fees, and locations.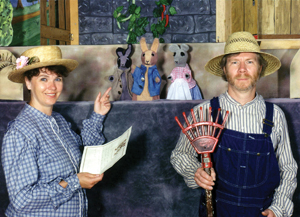 Making Mischief
Tucker's Puppet Theatre brings the classic children's tale of Peter Rabbit to life at the Saddle River Valley Cultural Center. In Peter Rabbit Tales, Peter and his brothers find trouble in Mr. McGregor's garden. April 2 at 1pm. $12 advance purchase; $15 at the door. Saddle River Valley Cultural Center, 305 West Saddle River Road, Upper Saddle River. 201-825-3366.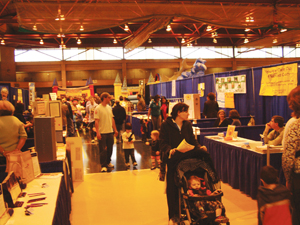 YouthFest
Kids can have some indoor fun while parents learn more about goods and services for Rockland County families at the 13th annual YouthFest. The day includes entertainment and hands-on activities for all family members. April 3, 11am-4pm. FREE. SUNY Rockland Fieldhouse, 145 College Road, Suffern. 845-638-5166.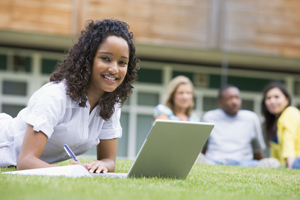 Getting Ready to Graduate
High school students and their parents are invited to attend a College Fair at the Palisades Center mall. Representatives from 20 schools in the tri-state area will be on hand to talk to students and their parents about admissions and financial aid. April 10. 2-4pm at the H&M Court, Palisades Center, West Nyack. 845-348-1000.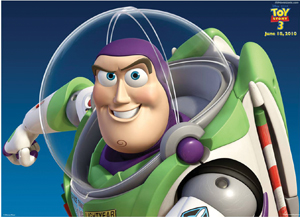 From the Comfort of Your Car
Cruise on by when the Town of Ramapo hosts the first of its seasonal "drive-in" movies, an outdoor screening of the family-friendly film Toy Story 3, on April 15 (rain date April 29) at 7:30pm. $5 per car. Spook Rock Pool, 199 Spook Rock Road, Suffern. 845-357-4464.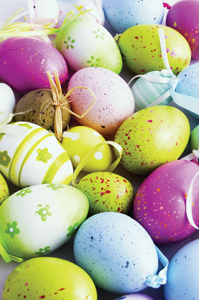 Easter Fun
Make a bunny, basket, duck, or egg box at a Holiday Workshop hosted by Jill's Ceramics. Artists of all ages are invited to get creative on April 1, 8, or 22. 3-5pm. $15 per piece. Pre-registration is required. Also at Jill's, young children can use their handprint to make an Easter craft at Toddler Mornings, April 5, 12, or 19 at noon. Jill's Ceramics, 180 Germonds Road, West Nyack. 845-623-4975.
At Bunnies, children can meet the Hudson Highlands Nature Museum's resident rabbits, learn about the native Eastern Cottontail, and then make a bunny craft to take home. April 23. Programs at 10 and 11:30am. $5. Hudson Highlands Nature Museum Outdoor Discovery Center, Muser Drive, across from 174 Angola Road, Cornwall. 845-534-5506.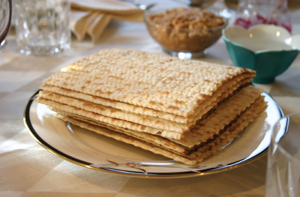 Passover Projects
Keep with tradition or break it this Passover with some creative holiday activities happening around the county.
Jill's Ceramics invites artists of all ages and abilities to make a Kiddush cup or Seder plate at one of their special Holiday Workshops on April 1, 8, or 22. 3-5pm. $15 per piece. Pre-registration is required. Too young to paint? Kids can use their handprint to make a Passover craft at Toddler Mornings April 5, 12, or 19 at noon. Jill's Ceramics, 180 Germonds Road, West Nyack. 845-623-4975.
Chabad of Suffern invites young kosher chefs to Lotsa Matzah. Children ages 6-11 can make their own matzah and other holiday treats. April 3. 4pm. $15. Advance reservations are required. Chabad of Suffern, 369 Route 59, Airmont. 845-368-1889.
Toddlers are invited to Celebrate Passover at the JCC Rockland. Participants can make decorations for their family's Seder table. April 11. 4pm. $5. The JCC also hosts a Family Chocolate Seder on April 14. Participants at this event can make their own chocolate-covered matzah to take home. Pre-registration is required by April 11. 6pm. $46 per family or $12 per person. JCC Rockland, 450 West Nyack Road, West Nyack. 845-362-4400.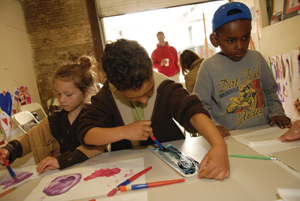 GAGA for Art
The Garnerville Art and Industrial Center hosts their GAGA Arts Festival. This funky former factory site has been transformed in recent years into an unexpected artistic hub. At this annual event, visitors can peek inside artist studios, stroll along a creek-side sculpture garden, enjoy a picnic lunch, and take in some live entertainment. Children can get their hands dirty with art workshops and enjoy magic shows. April 30-May 1. 11am-6pm. $7; FREE under age 14 when accompanied by an adult. GAGA Arts Center, 55 Railroad Avenue, Garnerville.
Also see: March of Dimes' March for Babies this spring in the New York metro area
Our Online Calendar, for even more upcoming events in Rockland County and the New York metro area