Check out these great family events scheduled for the month of September in Rockland County, NY. Whether you're looking to celebrate Grandparents Day, catch a kid-friendly show, or participate in a fitness program, we've got all the information a Rockland County family needs.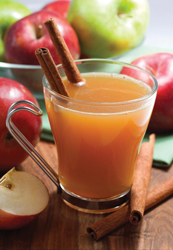 Sign of the Season
Learn about apple cultivation, then make fresh apple cider in an Apple Cider Making workshop at the Tenafly Nature Center. Apples will be provided, but you can add to the fun by bringing three or more apples per person. September 5, 12 and 19, 12:30-1:30pm and 2-3pm. $10, FREE for ages 2 and under. 313 Hudson Avenue, Tenafly. 201-568-6093. www.tenaflynaturecenter.org.
Smooth Sailing
Grandparents can take a special trip with the grandkids when the Commander sets sail from the Haverstraw Marina on a two-hour cruise, September 12 at 1:30pm. During this Grandparents Day Cruise, passengers will sail north past Stony Point Lighthouse, Verplanck, Tomkins Cove, and Peekskill before turning at the Bear Mountain Bridge and sailing back to Haverstraw Marina. There's a craft activity for children and a $5 discount for seniors who bring a grandchild. All ages. $18; $16 seniors; $14 children. The Commander sets sail from Haverstraw Marina in West Haverstraw. For more information: 845-534-7245 or www.commanderboat.com.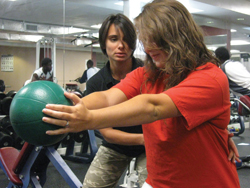 Lose to Win
Nyack Hospital and the Rockland County YMCA invite students looking to improve their health to participate in a new 10-week weight management series, Lose to Win Weight Loss Program for Young Adults. Free for students, it is especially geared toward high school juniors and seniors and college students. Lose to Win incorporates the latest guidelines on losing weight safely and successfully. Discussion topics include nutrition, exercise and behavior change. To register, call Nyack Hospital's Community Education Department at 845-348-2004. The series starts Monday, September 13, 7pm, at the Rockland County YMCA, 35 South Broadway, Nyack. For more information, www.rocklandymca.org.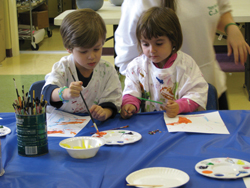 Spectacular Sunday
Stop by the JCC Rockland's Spectacular Sunday Open House to check out their state-of-the-art health center, classes, and family programs including Sukey Molloy's new "JumpCatchMove" class for toddlers and their parents. Older kids can experience Striking Viking Story Pirates, a sketch comedy experience adapted from an original story written by participating children. The show includes live music, puppetry and improv comedians. September 19; activities start at 10am. Open House FREE; tickets for the pirate show are $12 in advance, $15 at the door. JCC Rockland, 450 West Nyack Road, West Nyack. 845-362-4400. www.jccrockland.org.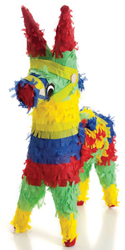 Fiesta Latina Americana
Celebrate Latin American cultures with food, music, crafts and other activities when Haverstraw's two public libraries host fiestas this month. Stop by the King's Daughters branch, 10 West Ramapo Road in Garnerville, at 2pm on September 19, or the Village branch, 85 Main Street in Haverstraw, at 12pm on September 25. Both events are FREE. Register for the first event by calling 845-786-3800 and the second event by calling 845-429-3445. www.hkdpl.org.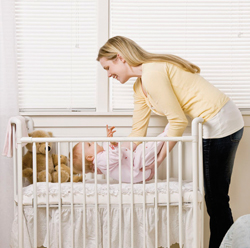 Sleep Tight
In The Scoop on Sleep, parent-child social worker Katie Berry leads a discussion on the nature and necessity of sleep and the unique sleep patterns and challenges for young children. Parents can have their sleep concerns addressed while sharing coffee and conversation with others. September 29 at 11:30am. FREE. Tappan Library, 93 Main Street, Tappan. 845-359-3877. www.taplib.org.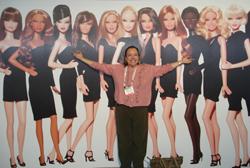 Glamour Dolls
Celebrate all things Barbie, as Suffern resident and Barbie collector Carolynn Whitford exhibits highlights from her collection throughout the month at the Suffern Free Library. 50 Years of Barbie includes fantasy and high fashion dolls by designers including Robert Best, Bob Mackie, Sharon Zuckerman, and Katiana Jimenez. Check out some of Carolynn's Platinum Label Barbies, some so exclusive that only 200 were ever made. 210 Lafayette Avenue, Suffern. 845-357-1237. www.suffernfreelibrary.org.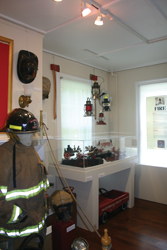 A Salute to Local Heroes
Learn about the history of local fire, police, and emergency services at a special exhibit hosted this fall by the Orangetown Historical Museum & Archives. The exhibit, Our Lives in Their Hands: Fire, Police & Emergency Services, allows visitors to learn about local heroes from around Rockland County. On view through November 7: Tuesdays 10am- 2pm; Sundays 1-4pm; group visits by appointment. All ages. Donations accepted. Orangetown Historical Museum & Archives, 196 Blaisdell Road, Orangeburg. 845-735-0429. www.orangetownmuseum.com.
For even more family activities in Rockland County, NY, visit our Online Calendar.