Check out some of the best events happening this May in Rockland County, NY, including Mother's Day events, kid-friendly shows, and outdoor fairs and festivals for families.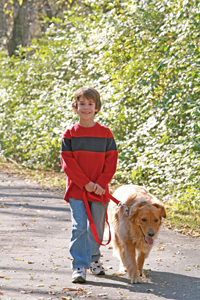 Take a Walk
There are two family-friendly ways to walk for a cause this month. But you'll have to choose: both are on the same day, May 1.
The American Cancer Society invites families and their dogs to the 2011 Bark for Life of Lower Hudson Valley. SUNY Rockland hosts the walk, which will be followed by contests, games, and demonstrations. Registration starts at 8am. All ages. $30 per dog in advance; $40 per dog day of event. SUNY Rockland Community College, 145 College Road, Suffern. 800-227-2345.
Rockland Lake State Park is the place to find the 2nd Annual Earth Citizen Walk to benefit the United Nations Environment Fund. Walk one or three miles around the lake. Kids can get their faces painted, too. Registration starts at 8:30am. All ages. $20 per family to walk; $8 per car to park. Rockland Lake State Park, 299 Rockland Lake Road, Valley Cottage.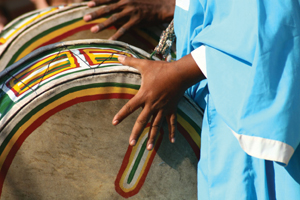 Bang A Drum
Looking for some primal drum therapy or just need something to hit? Try your hand at African drumming when the Chiku Awali African Dance Company of Rockland hosts an aza, or festival, featuring hour-long African dance and drumming workshops. Vendors will also be on hand selling African crafts, clothing, and other merchandise. May 1. 1-5pm. Ages 5 and up. $15 for one, $28 for two, $40 for three, and $53 for four people. Nyack Center, 58 Depew Avenue, Nyack. 866-357-5062.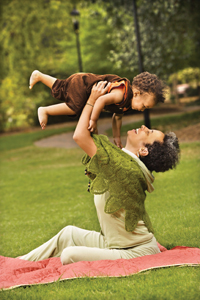 For the Love of Mom
Make a special gift or share a special story with mom this month with the following Mother's Day activities:
Rose Memorial Library in Stony Point hosts a special storytime and craft activity for toddlers on May 2. Preregistration is required. 10:30am and 1pm. FREE. Rose Memorial Library, 61 East Main Street, Stony Point. 845-786-2100.
Jill's Ceramics hosts Toddler Mornings on May 2 and 3 at noon, as well as a Mother's Day Workshop for all ages on May 6 at 3pm. Paint and glaze plates, mugs, jewelry boxes, and more. Preregistration requested. $15 includes instruction. Jill's Ceramics, 180 Germonds Road, West Nyack. 845-623-4975.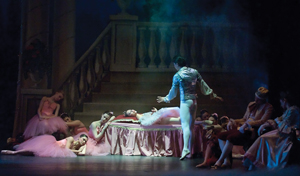 Enchanted Characters
Introduce your little ones to classical ballet with the timeless tale of Sleeping Beauty at Bergen PAC. Little girls will love seeing Princess Aurora, her handsome prince, the king and queen and their splendid royal court, as well as characters from the fairy realm: the Lilac Fairy, the wicked Carabosse, Puss in Boots, Red Riding Hood, the Blue Bird, and the Enchanted Princess. This special performance for kids and families features a "storyteller" narration. May 8. 4:30pm. All ages. $20-$35. Bergen Performing Arts Center, 30 North Van Brunt Street, Englewood, NJ. 201-227-1030.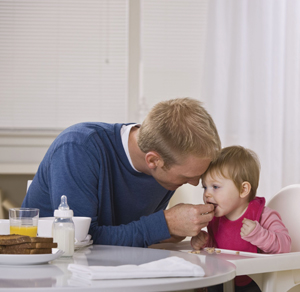 Food For Thought
Maybe most of us aren't the Barefoot Contessa, but with a little culinary help we can do better by our kids in the kitchen. This month, The Food Evolution in Bardonia hosts three workshops specifically aimed at parents. On May 4 at 12:30pm, Food Evolution founder and children's nutrition advocate Diane Hoch presents "Cooking for Baby." Parents can learn the truth about baby foods - both packaged and homemade-and just how easy it is to prepare their own. Class participants will discuss infant nutrition and prepare a variety of easy recipes that can be made at home. On May 9 at 7pm, parents can explore options for creating beautiful, healthy, and easy meals for the dinner table with "Simple Dinner Menus for Busy Families." And on May 10 at 9:30am, parents can get tips on "Creating a Healthy Lunchbox." Students will learn how to re-invent classic sandwiches into delicious and healthy lunches, and explore options for leftovers that save time and money. Preregistration is required for all classes. $65 each. The Food Evolution, 295 Route 304, Bardonia. 845-507-0260.
A Fair Bet
There really is something for everyone at Nyack's Famous Street Fair, which features more than 200 vendors selling crafts, clothing, photography, antiques, jewelry, accessories, toys, pottery, soaps, and more. There will also be a dedicated food court with festival food and a children's area with entertainment. May 15, 10am-5pm. FREE. Main Street and Broadway in Nyack. 845-353-2221.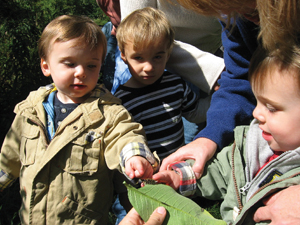 Full of Wonder
Take a closer look at a wetland ecosystem and the wildlife that lives there when the Hudson Highlands Nature Museum hosts Wonders of the Wetlands on May 21 at 10am. $5. Muser Drive, Cornwall. 845-534-5506.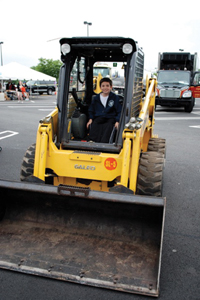 Touch a Truck
Event organizers tell us it's hard to know who likes this annual event better: kids or their dads. The Junior League of Bergen County hosts its 7th Annual Touch-a-Truck Event featuring SWAT cars, ambulances, fire trucks, a bus, a garbage truck, a race car, tow truck, and other vehicles. Visitors can see the vehicles up close and give some of them a fantasy test run. Proceeds from the program benefit the group's community projects, including Done in a Day, Kids in the Kitchen, StarPower!, and a college scholarship for high school seniors who have demonstrated a strong commitment to volunteer work. May 22. 10am-3pm. All ages. $20 per family of four in advance; $25 per family of four at the door; $5 additional members. Westfield Garden State Plaza, 1 Garden State Plaza, Paramus, NJ. 201-447-2292.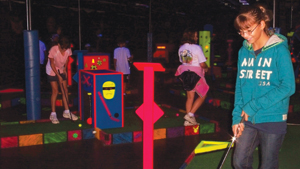 Let the Good Times Glo
Mention Rockland Parent for discounts at a variety of activities throughout the month at The Sports Place. The indoors sports arena features GloPutt mini golf, inflatables, paintball, games, and a gym. See our Calendar of Events for dates, times, and fees. The Sports Place, 600 Bradley Parkway, Blauvelt. 845-358-4263.
Also see: Our Online Calendar, for even more upcoming events in Rockland and the New York metro area