The Rockland Parent-Child Center, a nonprofit organization dedicated to fostering rich relationships between parents and their children, needs community volunteers to mentor youth and adults.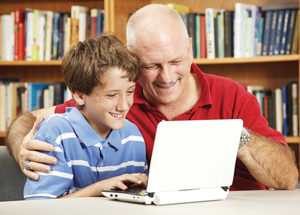 The Rockland Parent-Child Center is seeking volunteers to mentor adults and youth in our community. Its Building Connections for Youth One-to-One Mentoring program provides mentors for ages 12-18 years who have a parent who is or has been incarcerated. Mentors spend one hour per week with their young person, engaging in activities in the community together, giving homework help, and building a relationship that can provide role-modeling from a responsible and caring adult. Interested mentors should contact Selena Nixon at 845-358-2702 ext. 14 to submit an application.
The Leigh Schuerholz Mentor Project provides emotional support to parents as they transition from incarceration to life back in the community and their families. Mentors are trained and provided with monthly support groups as well as individualized supervision as they are matched with parent mentees. Mentees are provided with guidance and support so that they can stay on track to meet their individual goals of employment, stable housing, mental health treatment, and positive engagement with their families. Support groups are bi-monthly, first Thursday at 6:30pm.
For more information on these opportunities, visit www.rocklandparentchild.org.
Also see: Where to Volunteer with Your Kids in Rockland County