The Super Smile Savers
Rockland Pediatric Dental, a dental team based in New City, NY, brings its child-focused services to Ecuador.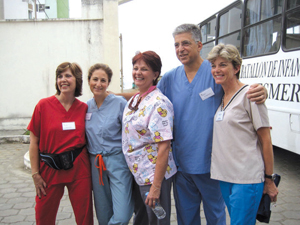 Earlier this fall, several staff members from Rockland Pediatric Dental in New City traveled to Ecuador to bring dental care to impoverished and underserved children.
Among the 20 dentists, oral surgeons, hygienists, and assistants from around the country-including New York, California, and Louisiana-who attended the mission trip were Rockland Pediatric Dental's Ralph Berk, DDS, FAAPD, and his wife Cherie; Dorit Hermann, DMD; Linda Driscoll, dental hygienist; and Lois Tschudy, assistant.
Over an eight day period, October 7-15, the team saw close to 900 patients and performed more than 4,000 procedures on local orphans and schoolchildren who otherwise receive little to no dental care, says Dr.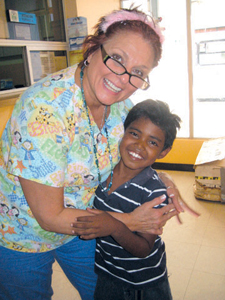 Hermann, a pediatric dentist. Everyone who came to the clinic was seen, she adds, and the team performed a variety of procedures, from cleanings to wisdom teeth extractions. "It was an honor to be able to contribute our time and talent," Dr. Hermann says. "It's on everyone's agenda to do this again. It was an incredible experience."
Rockland Pediatric Dental, an established practice in New City for more than 30 years, specializes in dentistry and orthodontics for infants, children, and adolescents, with additional orthodontic services for adults. Its new facility, renovated last year, offers state-of-the-art equipment and a family-friendly atmosphere. The practice is located at 238 North Main Street in New City. For more information: 845-634-8900 or www.rocklandpediatricdental.com.