When elementary students return to New Jersey's Saddle River Day School this September, they'll be able to claim a new wing of the school all to themselves.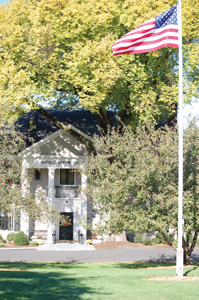 For the past 54 years, Saddle River Day School has been making high-quality education its priority. This fall, the school will open a new wing exclusively for its elementary students. This new wing will contain a specialized science lab, library, art room, several classrooms, and a large multi-purpose room.
Eileen Lambert, head of school, says she wanted the elementary students to have their own space and an environment that was more suited to their needs. The new science lab is designed for hands-on learning with lab tables, water tables, and a greenhouse, where students will learn everything from biology to earth science through interactive experiments. The new library will be for elementary student use only. And the new art room will include a graphic art studio where students will learn to digitally manipulate images.
"Before kids are afraid of making mistakes, they will play," Lambert says. All of the new equipment is designed to encourage students to use creative problem solving in the classroom and in everyday life.