The vast expanse above us dotted with sparkling constellations after dark is the stuff of romance, mystery and science fiction. What secrets lie light-years away?  Parents and kids who find themselves looking with wonder at the nighttime sky can find like-minded stargazers at the
Rockland Astronomy Club
.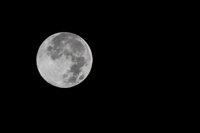 The club, in addition to being an information source, organizes public viewings focused on what's visible. Last month, there was one to study Mars. This month, a public viewing of Saturn will be held, with as many as 30 telescopes trained on the magnificent ringed planet.  The club will present facts about Saturn and assist participants in seeing it. 

   Ed Siemenn, director of the Rockland Astronomy Club's Educational and Children's Programs, says nurturing interest in the celestial universe can be as simple as taking kids outside and gazing up into the night sky, either aided by binoculars or telescopes, or with the naked eye.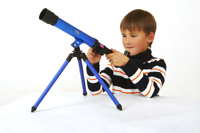 He warns against purchasing a telescope without proper knowledge. Often, he says, parents will buy a telescope without enough understanding of astronomy, and then attempts at viewing are frustrated or fail because they haven't learned how to observe the sky or use the equipment. Using a sky map helps train the eye, he suggests, adding that beginners are just as well off with a good set of binoculars. 
   Siemenn says he owes his passion for astronomy to the glory of Saturn. "A child's first viewing of Saturn is spectacular.  For many of us, that's how we got started in astronomy — seeing Saturn for the first time."
   Joe Rao, Hayden Planetarium associate and Westchester's News 12 meteorologist, has recently been observing Jupiter. "You could see the disc of Jupiter and the great moons that Galileo saw in 1610," he says. Rao's interest in astronomy began at age 5, when he viewed a lunar eclipse through his grandfather's binoculars.  "Saturn, with its beautiful rings," he comments. "Every time I show it to someone who's never seen it before, they gasp."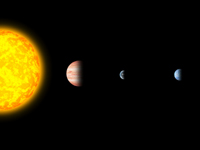 But views of our night skies are threatened by the increase of light pollution. According to Rao, diminished dark sky will limit our vision of astronomical events to lunar eclipses and views of the "naked-eye" planets — Mercury, Mars, Jupiter, Saturn and Venus — or the better-known constellations such as the Big Dipper and Orion.  "If you want to see shooting stars or meteor showers, the beautiful tail of a comet, or the night sky in all its glory, you'll have to go two, three, or four hours from the big city," Rao says.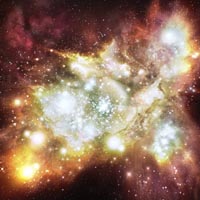 The Rockland Astronomy Club, founded in 1958, sponsors lectures, workshops, parties, planetarium shows, film screenings, and more. It offers a number of public viewings during the warmer months and two children's expositions annually — one in the fall in conjunction with the Lower Hudson Valley Challenger Center, and a smaller version in the spring at the Northeast Astronomy Forum in Suffern.
   The club is located at 225 Route 59 in Suffern. For more information, visit
www.rocklandastronomy.com
.