Check out the best family events happening this June in Rockland County, New York, including the famous Greek Festival and a host of other fun things to do with the kids.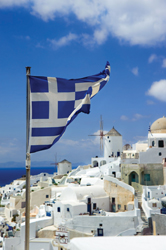 Go Greek
Saints Constantine and Helen Greek Orthodox Church in West Nyack hosts its popular annual Greek Festival on June 2-5. Even if your aren't Greek, this annual festival - said to be the largest cultural festival in Rockland County - is fun. Enjoy food, wine, pastries, music, dance, handicrafts, and children's activities. Be prepared to stand in a long line for the food, although we hear it's worth the wait. June 2: 5:30-10pm. June 3: 12pm-12am. June 4: 11am-12am. June 5: 12-8pm. FREE. 1 Marycrest Road, West Nyack, NY. 845-623-4023.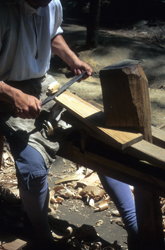 Living History
Kids can learn about history firsthand at Colonial Trades and Skills Day at Fort Montgomery. Historical re-enactors in Colonial-era clothing will demonstrate coopering, blacksmithing, broom-making, fishnet-weaving, hornsmithing, quilting, cider-making, Native American skills, and other activities. Visitors are invited to try their hand at some of the activities. June 4. 10am-4pm. All ages. FREE. Fort Montgomery State Historic Site, 690 Route 9W, just north of Bear Mountain, Fort Montgomery. 845-446-2134.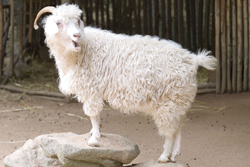 Sheep and Wool
The Fiber Craft Studio's Sheep and Wool Festival is a special celebration of the animals that make the studio's crafts possible. Children can visit sheep, Angora goats, and rabbits. Parents can bid for hand-crafted gifts at a silent auction. Other activities include making crafts with fleece, spinning yarns, felting, dyeing, and working with yarns. A small fee will be charged for activities. Proceeds benefit the Fiber Craft Studio. June 5 at 10am. 275 Hungry Hollow Road, Chestunt Ridge. 845-425-2891.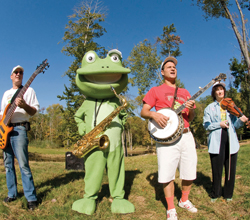 Bossy Frog at the Farmers Market
Jeffrey Friedberg and the Bossy Frog Band - including the woman my daughter calls "the fiddle lady with the hula hoop" - make a seasonal appearance at the Nyack Farmers Market this month. Arrive early for your kid to get a good spot. The small staging area fills up fast with dancing toddlers and little sibs in strollers. June 9. 10am. Free. Nyack Farmer's Market, 119 Main Street, Nyack. 845-353-2221.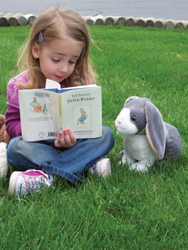 Hop This Way
Its hard to find any parent of young children who doesn't find Peter Rabbit endearing. Beatrix Potter's mischievous bunny harkens back to a more innocent time, before Disney-licensed characters invaded our homes and even before our own childhoods. Bring your little one to meet this special star at a story time hosted by Barnes & Noble. June 10, 7pm; June 11, 11am. FREE. Barnes & Noble, The Palisades Center, 4416 Palisades Center Drive, West Nyack. 845-348-4701.
Dad's Day
This year my family will celebrate Father's Day and my husband's birthday on the same date. But even if your family is celebrating dear old Dad, there are plenty of fun activities and fabulous gifts nearby. Here are some:
Artists of all ages can create a unique Father's Day gift at Jill's Ceramics. Pick from a large selection of mugs, plates, boxes, sports-themed items, and more. June 3, 10, or 17 at 3pm. $15 including instruction. And at age-specific workshops for toddlers, children can use their handprints to design a special present for Dad. June 6, 7, 13, or 14 at 12pm. $15 including instruction. Jill's Ceramics, 180 Germonds Road, West Nyack. 845-623-4975.
Children can share a film and a craft with their favorite father or grandfather when the Rose Memorial Library hosts All About Daddies and Grandpas on June 10 at 10:30am and 1pm. Then on June 13, kids can spend some more time with Dad enjoying stories, songs, and a craft at a special Father's Day Storytime. 6pm. Both events are FREE. Rose Memorial Library, 61 East Main Street, Stony Point. 845-786-2100.
Change your scenery with a road trip through the Hudson Valley on your way to Children's Day at the New Windsor Containment. This fun-filled day of family entertainment features the Two by Two petting zoo and a host of 18th-century games. June 19, 1pm. All ages. FREE. New Windsor Cantonment, Route 300, Vails Gate. 845-561-1765.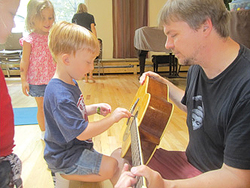 Summer Sounds
What? You missed seeing the aardvarks in their nocturnal exhibit at the Bronx Zoo? Well, come see a different kind of animal when Luke Montgomery brings his popular Music for Aardvarks program to the JCC Rockland, with a special midday performance called Summer in Song on June 21. 12:30pm. $8. JCC Rockland, 450 West Nyack Road, West Nyack. 845-362-4400.
Also see: Our Online Calendar, for even more upcoming events in Rockland and the New York City area