Tumble-Bee Gymnastics, a gymnastics and fitness center for kids in Nanuet, NY, celebrated 25 years in Rockland County with a full day of family fun and activities.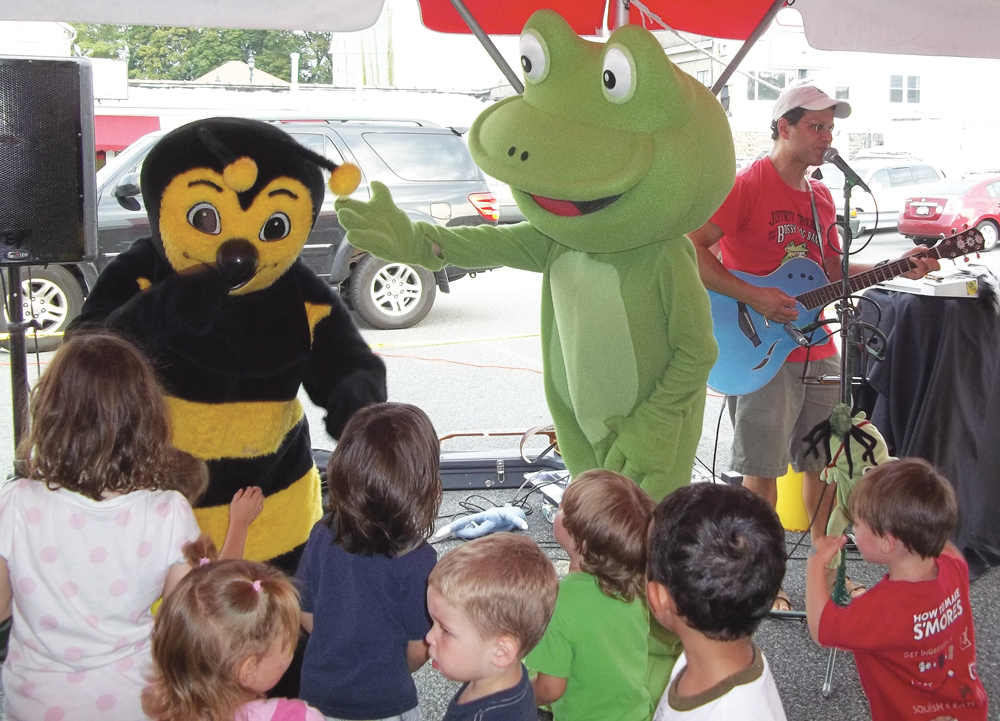 The Bossy Frog Band, local favorites on the kids' music scene, provided the soundtrack for the party.
On September 14, Tumble-Bee Gymnastics in Nanuet celebrated its 25th birthday in a big way. About 200 people turned out for the center's silver anniversary party-a day full of music, Zumba, clowning around, and of course, tumbling.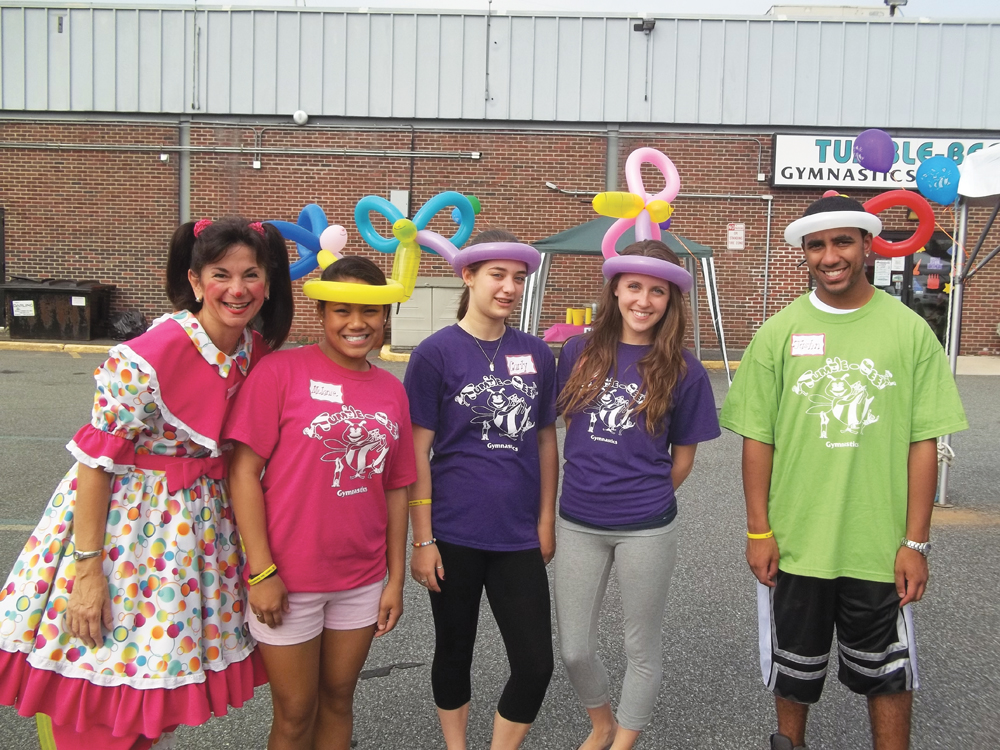 While owner Cheryl Holm says she planned for a big turnout at the daylong party, the attendance doubled her expectations. Guests were treated to live tunes by the Bossy Frog Band, face painting and balloon hats by Hug-A-Me the Clown, and Zumba classes led by Pauline from Blauvelt's Z-Lifestyle Dance Fitness. In honor of the milestone, 25 raffle prizes, including a free Tumble-Bee birthday party and tickets to see Sesame Street Live, were given away throughout the day.
"It was a 'thank you' to the county for their loyalty and trust over the years," Holm says.
The center opened 25 years ago in Pearl River, then moved to New City before settling in Nanuet. The change in location hasn't deterred customers, though. "I have students I taught 20 years ago that are coming back now with their children," Holm says. "One grandmother who just registered her grandchild with us used to bring her other grandchild to our studio in New City."
Holm adds that dedication is also common among staff members, who she says are experts at creating a safe and fun environment where children can grow. "We're very excited and we love what we do," she says. "We hope to be here for at least another 25 years."