United Hospice of Rockland's Youth for Hospice members were recognized among other local do-gooders at Rockland County's annual Philanthropy Day awards ceremony.
United Hospice of Rockland's Youth for Hospice members received the 2011 Outstanding Youth in Philanthropy award at the 12th annual Philanthropy Day breakfast presented by the Rockland Development Council in the fall.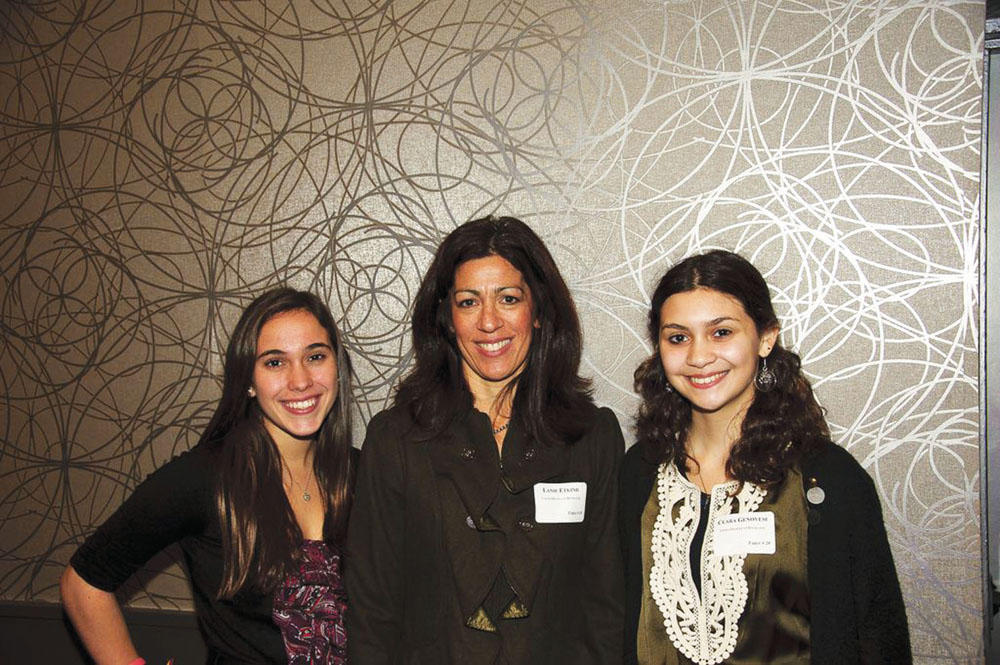 United Hospice of Rockland director of development Lanie Etkind (center) presented the Outstanding Youth in Philanthropy award to two representatives of Youth for Hospice: Sophomores Ashley Marinello (left), who founded Nyack High School's YFH chapter, and Ceara Genovesi (right), who founded a YFH chapter at Tappan Zee High School.
"Five years ago, most people would have said, 'Kids getting involved with hospice? No way…it's too 'heavy' a cause for them to wrap themselves around,'" says Lanie Etkind, UHR's director of development. "But we've proved them wrong. Our teens have embraced the mission of hospice, made it 'cool,' and have made a meaningful impact on our organization and the community."
UHR is a nonprofit organization that provides palliative care, bereavement support, and information about end of life issues. Youth for Hospice was founded in 2008 by 12 sophomores at Clarkstown North High School in New City. Though those students have since graduated, the legacy they left behind continues to grow. Youth For Hospice has expanded to include students from several area high schools, and two satellite groups, at Tappan Zee High School and Nyack High School, were formed in fall 2011.
Members of YFH assist at many of UHR's ongoing programs and events, including Hugs for Hospice, the Spring Gala, the Africa Hospice Project, the annual walkathon, and local blood drives. Some members also volunteer in UHR's offices.
Youth for Hospice has become known for its own signature event, the Dance-A-Thon. Founded three years ago, the event is open to all county high school students. The 2011 event attracted more than 300 students from 16 area high schools and raised more than $11,000. The YFH group has also organized and led its own carwashes, bake sales, and haircut-a-thons to benefit UHR. The group elects its own officers each year, and all students who participate in Youth For Hospice gain valuable experience in leadership and community service. For more information or to find out how you can get involved, call 845-634-4974 or email ldenburg [at] hospiceofrockland.org.