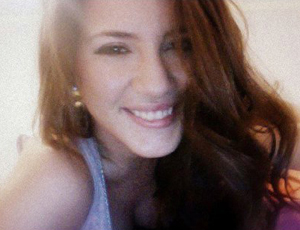 Vicki's Studio, a family-oriented dance center in New City, will hold a Mother/Daughter Dance Fundraiser on Saturday, April 9, to support the family of Dana Sassano (pictured), a former student at the studio who tragically lost her life this past December in a car accident.
Owner Vicki Giannetti has always felt that her studio was a second home for her students, where they could let their hair down, gain confidence, and be themselves. "I have students that started at age 3 and are still dancing at age 17," Giannetti says. Because the studio is such a close-knit community, Giannetti felt it her duty to celebrate the life of the exuberant, happy-go-lucky Dana by inviting mothers and daughters from the community to enjoy each other's company during a night filled with fun and classic party dances such as the Macarena, Electric Slide, Cotton Eyed Joe, and Hoe Down Throw Down. All proceeds will be donated to the Sassano family.
For more information on how to participate in the fundraiser and/or donate to the Sassano family, visit www.vickistudio.com.