Musician and tv and film composer Joe Delia, who is also a member of Thieves, is now offering piano, film scoring, vocal, and guitar lessons in Tappan.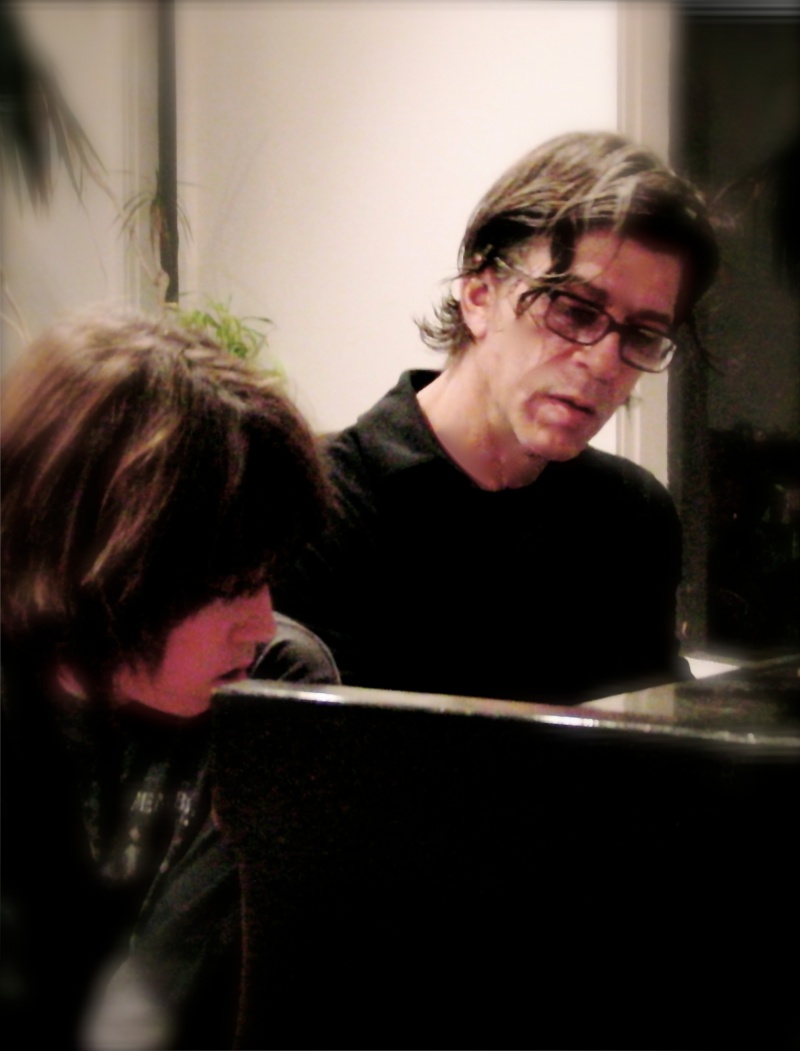 Joe Delia (right) works with a student on the piano.
Composer, musician, and native New Yorker Joe Delia is now adding teaching to his impressive resume. Hoping to share his knowledge with students of all ages, Delia is formally offering piano, film scoring, vocal, and basic guitar lessons to children and teens.
"I started as a youngster and I've been doing nothing but music all my life," Delia says.
He became active in the music industry as a teen, doing everything from writing television jingles to touring with The Bruthers as a backup band to greats such as Stevie Wonder. At one point he even co-wrote for and sang alongside the Muppets at their first appearance on the Ed Sullivan Show in 1966. Delia began composing in the 1970s and has worked on the scores of many successful films such as King of New York (1990), along with those of television series such as NBC's Lost Civilizations (1995) since then.
While Delia can now be found occasionally performing with his blues band Thieves, he finds joy in teaching and calls it a rewarding experience. "I'm able to work with the students, which I think is so important because every student has a different set of goals," Delia says. While he teaches different styles of music, including jazz, blues, and rock and roll, he allows his students to explore their interests without limiting them to standard learning methods.
Delia offers lessons to students at his studio in Tappan but can also travel to students' homes in Rockland and northern Bergen counties if necessary.