The husband-and-wife team of Helping Kids Pediatrics now offers infant care classes for first-time parents in New City. The free infant care classes in Rockland County teach new parents about breast-feeding, bathing, sleeping, safety, and more.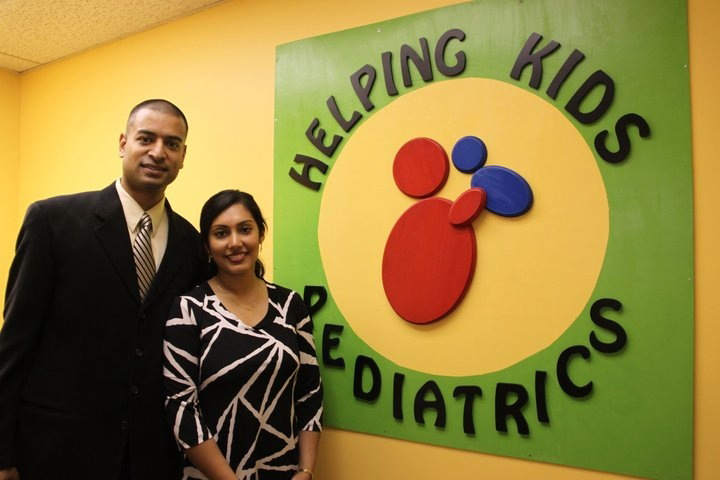 Drs. Stanley and Elizabeth Jacob, co-owners
of Helping Kids Pediatrics
Helping Kids Pediatrics, a husband-and-wife owned pediatric office in Rockland County, began offering free newborn parenting classes in June. The maximum size of the class is two to three couples with one to two instructors. The class focuses on newborn care, including breast-feeding, bathing, sleeping, baby safety, and newborn emergencies. The class is held once a week for 45-60 minutes—the day and time the class is held is flexible.
"We just bring in our practice (as pediatricians) to help patients out or help other people in the community who are having children for the first time, or for second or third time but kind of forgotten what it's like to have a newborn again," says Elizabeth Jacob, M.D., co-owner of Helping Kids Pediatrics and mother of three boys. "We think it's very helpful to get all the information in one setting and to be able to have a resource to go to before and after the baby is born."
The newborn parenting class aims for new expecting parents to feel more ready for new babies coming along. Dr. Jacob says the class is offered in an intimate and personal environment and is open to both patients and non-patients for free. Registration is required.