Kids Play, an indoor play space for children, recently opened in Nanuet. The free-play facility also hosts birthday parties.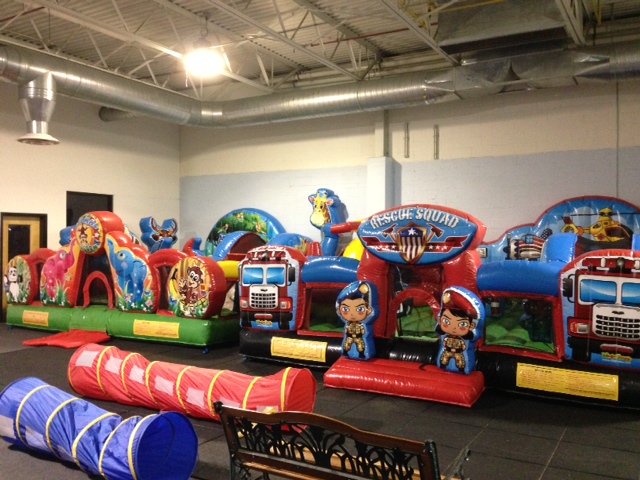 Kids Play features two large
bounce houses with Animal Kingdom
and Rescue Squad themes.
Rich Shapiro, whose previous experience includes owning and operating Town and Country Day Camp for 25 years, opened Kids Play, an indoor play space for ages 2-8, in late February.
Shapiro describes Kids Play as an indoor playground. The facility has a sports zone where children can play indoor soccer and indoor basketball, as well as two large bounce houses, a climber similar to what would be found at a McDonald's, a Little Tykes playground, a tumbling area, and make believe stations, including a house, a restaurant, and a supermarket. The play zone also features a quite room, which Shapiro calls the wind-down room, that has two doll houses, a Brio train set, and a Lego table.
Kids Play also hosts birthday parties. Each party includes 90 mintues of free playtime, split up by 30 minutes in a party room for pizza and cake. Kids Play supplies pizza, drink, and paper goods, and parents supply the cake. The initial party cost includes 15 children, with a $10 fee for each additional child.
In the future, Shapiro hopes to offer classes for children, including sports, arts and crafts, and music. "I felt that since we just opened up, parents should get to know my person. I would be one of the instructors," Shapiro says. "Once they got to know me they will feel comfortable registering a child in one of my classes."
The indoor play space is open 9:30am-5:30pm, seven days a week, and costs $10 per child.