Palisades Climb Adventure, a ropes course for families, recently opened its Sky Tykes Ropes Course, a ropes course for kids 48 inches tall and shorter.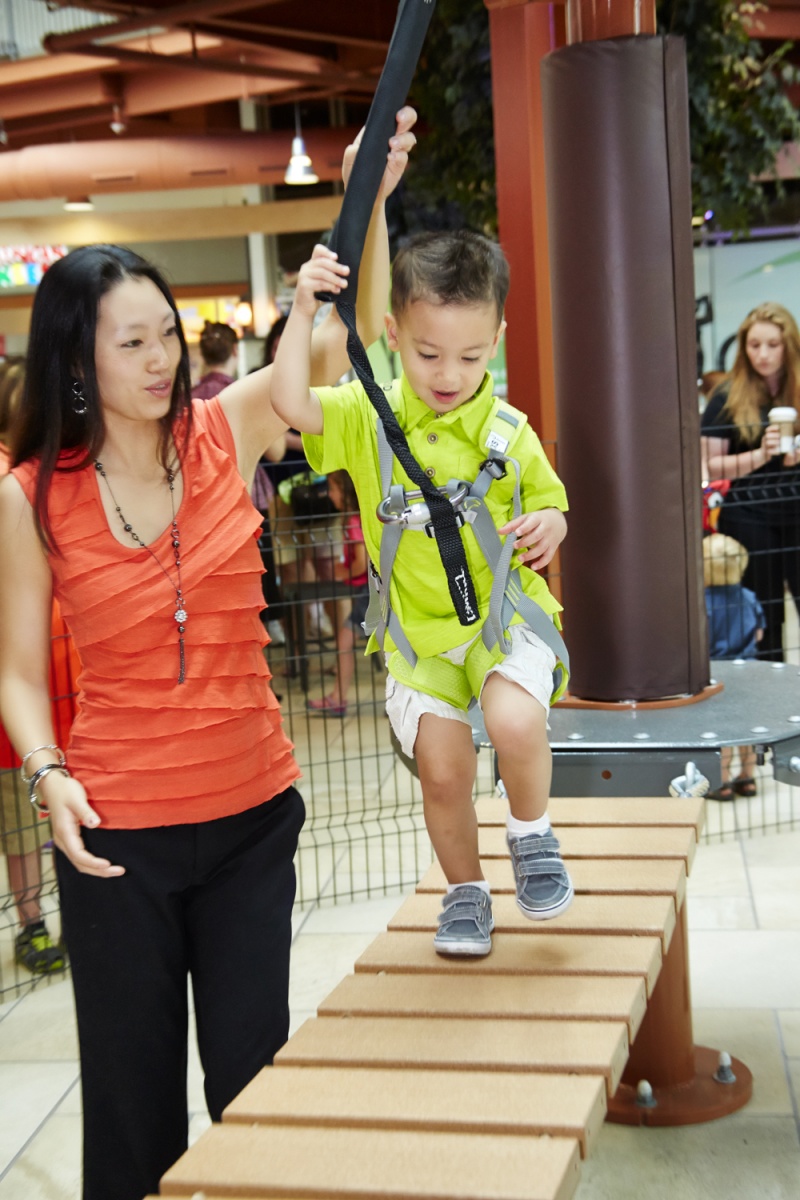 Parents walk side-by-side with their children as they explore and overcome the obstacles of the Sky Tykes course.
Palisades Climb Adventure, a ropes course in the Palisades Mall, added Sky Tykes Ropes Course for children 48 inches tall and shorter in December. The course has an open and low-to-the-ground design, so that parents can follow along with their children, giving them as much (or as little) guidance as needed.
The Sky Tykes course offers 10 elements, including rope bridges and balance beams. Like the adult course, it has no set route or time limit, and no theme. "You're limited only by your imagination," sales manager Kevin Kessler says.
Palisades Climb Adventure is both an engaging fitness activity and a great way to bond with the whole family. "Before all [kids] would be able to do was watch their parents or older siblings from the sidelines," Kessler says. "Now younger kids have an experience of their own, which provides fun in a controlled, but active environment."
PCA prides itself on being fun and accessible for all levels of experience and stresses the fitness aspect. Both courses challenge climbers and allow everyone to walk away with a sense of confidence, regardless of ability. PCA also distinguishes itself through a commitment to safety, with experienced guides, who undergo annual safety re-certification, and double-carabineers that remain locked throughout each climb (rather than hooking and unhooking at stations throughout the course.)
In addition to services for individuals and families, PCA also hosts birthday parties, field trips, youth groups and corporate events.