Eye Level Learning Center recently opened in Pomona. The academic enrichment center in Rockland County focuses on building students' foundation in math and English, which will help with other subjects.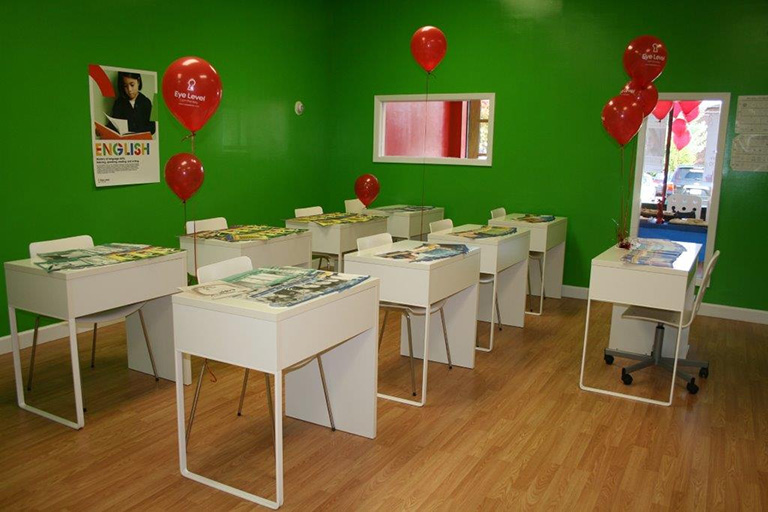 A classroom at Eye Level Learning Center
of Pomona
On Dec. 4, Leticia Carvalho and Donna Forlenza opened Eye Level Learning Center of Pomona to make a positive impact on the children in their community. "We believe every child is unique and deserves [his or her] own individual learning path," Forlenza says. "Our Eye Level programs are carefully individualized to meet the needs of each child, so each child's program is at his or her level."
Eye Level Learning Center is a global organization with a core curriculum designed to help all types of students develop a foundation that will benefit them to excel academically as well with their future endeavors. The foundation at the Eye Level Learning Center includes self-confidence, problem solving, critical thinking, analytical skills, and the ability to communicate effectively through written and spoken word. Eye Level Learning Center's curriculum primarily focuses on English and math because it believes that when students have mastered critical and analytical thinking and written expression, they can easily understand other subjects.
The Eye Level Learning Center is a beneficial resource for children ages 3-14 who are seeking remedial help or an academic challenge. "No matter what your reason for attending Eye Level, we are committed to providing your child with the most positive experience possible," Carvalho says. "This pervades everything we do." Younger students work on motor skills, handwriting, and reinforcing letter and number recognition, while older students strengthen foundations in phonics, grammar, reading and comprehension skills, and analytical and critical thinking skills.