With an expanded waiting room, high-tech screening devices, and convenient hours, the Park Ridge Offices of Tenafly Pediatrics, P.A. is a practice that cares about the working parent.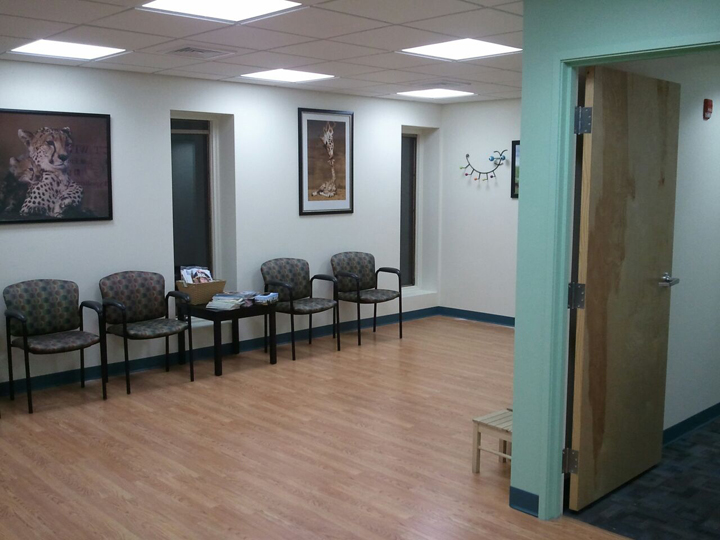 With six locations in Bergen County, Tenafly Pediatrics, P.A. is excited about the expansion of the Park Ridge Office located in New Jersey, which is just 2 miles from Rockland County. Early in September, Tenafly Pediatrics doubled the size of its waiting room. By taking over the empty suite next door, the waiting room now has a sick side and a well side. This way, if a parent is in the waiting room with a child for a check-up or an infant who hasn't been vaccinated yet, they don't have to worry about the child or infant getting sick.
There are a lot of things that make Tenafly Pediatrics attractive to parents looking for a pediatrician, from high-tech vision and hearing screening devices that allow the doctors to test for and catch issues earlier than normal to convenient hours with evening check-up appointments available—some locations are even open 365 days a year. "We really care about the working parent," says chief operating officer Tom Zeug, CMPE.
Tenafly Pediatrics' other features include digitalized charts that allow on-call doctors to check patients' charts from home, an online Patient Portal that allows parents to access their child's charts to check for vaccines, schedule appointments, and ask doctors questions at anytime, and an on-site lab that allows doctors to get immediate results. "Strep, blood, and other tests are all done in-house," Zeug says. "Doctors have results by the end of the appointment and can prescribe medicines right away."