Looking for Thanksgiving-themed events in Rockland County, NY? Check out a Thanksgiving story time in Orangeburg, make Thanksgiving side dishes in Bardonia, learn all about turkeys in Cornwall, and join a gobble fest for tots in West Nyack.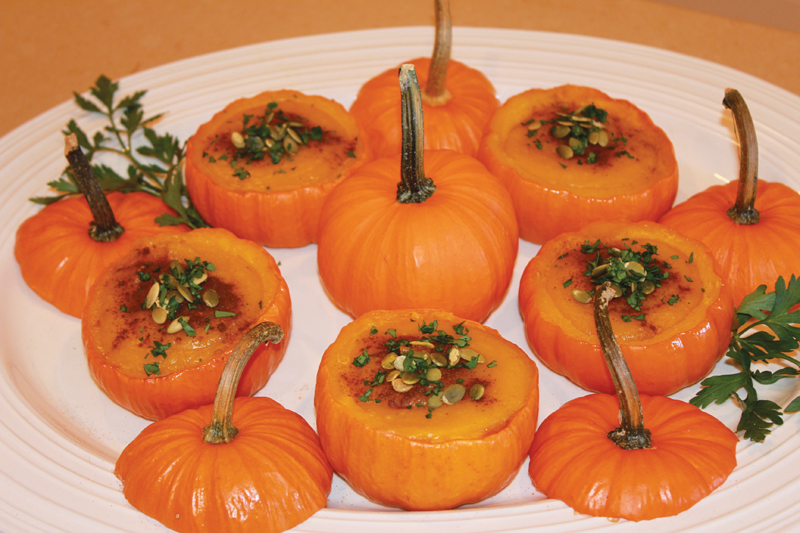 While Hanukkah is unexpected this month, Thanksgiving is expected—and welcome—as an annual harbinger of the holiday season. Whether your job is to set the table or fill the table, following are some ways to make your "Turkey Day" a festive one.
Glaze Art Studio, Orangeburg
Nov. 4
Preschoolers are invited to make a special holiday decoration at Storytime and Painting. This ongoing event invites kids to listen to a seasonal story then paint a coordinating piece of pottery. This month, kids will hear 'Twas the Night Before Thanksgiving and paint a turkey to take home. Registration is required.
The Food Evolution, Bardonia
Nov. 6, 19, 23
Thanksgiving hosts can add a spark to their holiday menu when The Food Evolution hosts Healthy Thanksgiving Side Dishes. Join owner Diane Hoch to make butternut squash and apple soup served in baby sugar pumpkins, roasted root vegetable salad with garlic dressing, apple cranberry walnut stuffing, and cinnamon scented pears with a vanilla apple cider reduction. Reservations required.
Palisades Center, West Nyack
Nov. 18
Stop by the mall when Rockland Parent and the Palisades Center host a free Munchkin Monday Thanksgiving Event for little ones.
Hudson Highlands Nature Museum Outdoor Discovery Center, Cornwall
Nov. 23
Learn about the turkey's natural history and interesting adaptations, then make a fun turkey craft to take home.
Jill's Ceramics, West Nyack
Mondays, Tuesdays, and Fridays in November
Throughout the month, Jill at Jill's Ceramics invites artists of all ages to make something special for the holiday table. Pick from a wide variety of Thanksgiving or fall-themed pottery items. Pieces can be painted and taken home or left for glazing. Fee includes instruction; registration is requested. Toddler workshops are held Mondays and Tuesdays at 12pm; all-ages workshops are held Fridays at 3pm.
Head into the city for...
77th Street and Central Park West, Manhattan
Nov. 28
As much a part of Turkey Day as family feasts, post-consumption naps, and watching football, the 87th Annual Macy's Thanksgiving Day Parade returns this year to the delight of families across the nation. The floats, performers, and larger-than-life balloons promise endless entertainment. The little one's will recognize their favorite characters in balloon form, like the Kool-Aid man, Buzz Lightyear, and SpongeBob. Not brave enough to bundle up the little ones and battle the crowds gathered across Manhattan? Not a problem. You can watch the whole thing on TV while still in your PJs (check your local listings).
Tip: Get a sneak peek the day before the parade and watch the Macy's Thanksgiving Parade Balloon Inflation on the Upper West Side.
More Fun
Search for more fun and low-cost family events in Rockland, Bergen, and beyond in our full calendar of events