A retail and consignment store, The Sunshine Gallery opened in Nanuet in May. The store offers kids clothing, furniture, toys, shoes, and strollers, as well as maternity clothing. Owner Colleen Vanderhoef also offers kids' art classes at the store.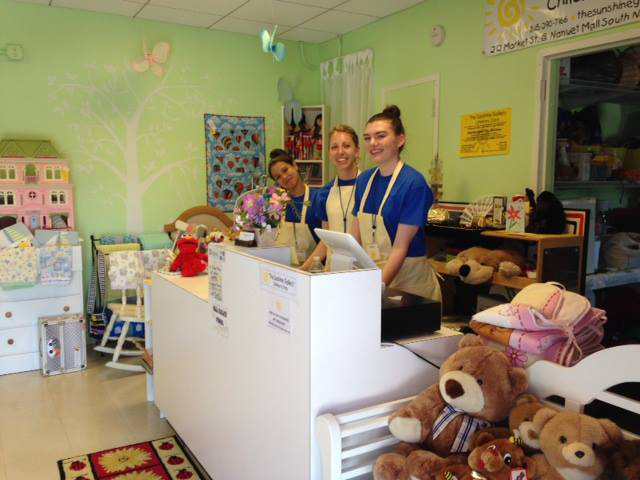 The Sunshine Gallery offers new and gently used children's clothing, toys, books, maternity wear, and more.
The Sunshine Gallery, a retail and consignment store in Nanuet, opened its doors over Memorial Day weekend. The Sunshine Gallery offers a large range of merchandise including new or gently used toys, boys and girls clothing up to size 12, strollers, bedding, bouncy seats, bicycles, high chairs, shoes, furniture, books, and maternity wear. Everything in the store's inventory is discounted 50 percent off retail value and during the back to school and holiday season, large discounts are given to families.
The store also offers art workshops, which are taught by owner Colleen Vanderhoef, who received her master's in art administration from New York University. During these individual, private, or group lessons, children will have the opportunity to work with clay, draw, and paint. Children ages 5 to 12 will have a hands-on experience constructing crafts such as lanyards, weaving, and wind chimes. The workshops are available by appointment, are an hour long, and cost $15 per child. The Sunshine Gallery will also host birthday parties for groups of five to eight children at which they will do crafts and create art. Vanderhoef says she hopes to create a place that is all-inclusive for children and is really excited to be a part of the community.
The Sunshine Gallery is open Wednesday through Saturday from 10am-5pm and Sunday 9am-12pm.