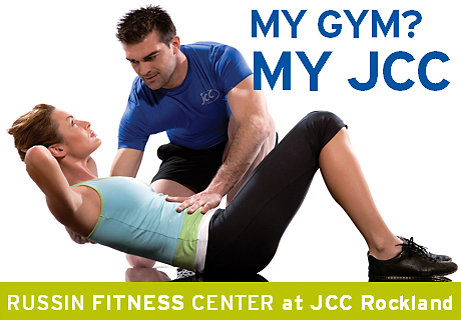 Fitness
The J's Russin Fitness Center gives you access to 44,000 square feet of the best fitness in Rockland! Try FitLinxx and experience interactive coaching at your fingertips. Enjoy over 85 classes a week, including Spin, Yoga, Mat Pilates, and Zumba. We've also got women's only fitness, babysitting, basketball, racquetball, towels, steam and sauna. Open to everyone...7 days a week!
Click here for a Free Week Trial!

Pre-School
The Deborah Koenig Parenting Center at JCC Rockland is the ideal place for you and your child to start your lives together. This is a place where you and your child will learn, play, sing, and laugh together. The DKPC provides programs for parents and children from birth through five years of age. We offer enrichment classes for kids only, family holiday workshops and parent-only seminars. At the DKPC, you and your child will make new friends and share the beauty of our Jewish traditions. The Deborah Koenig Parenting Center is about happy beginnings for you and your family. Open to everyone!
For more information, contact Cathie Izen, Parenting & Camp J-Land Director at 845.362.4400, ext. 103 or cathiei@jccrockland.org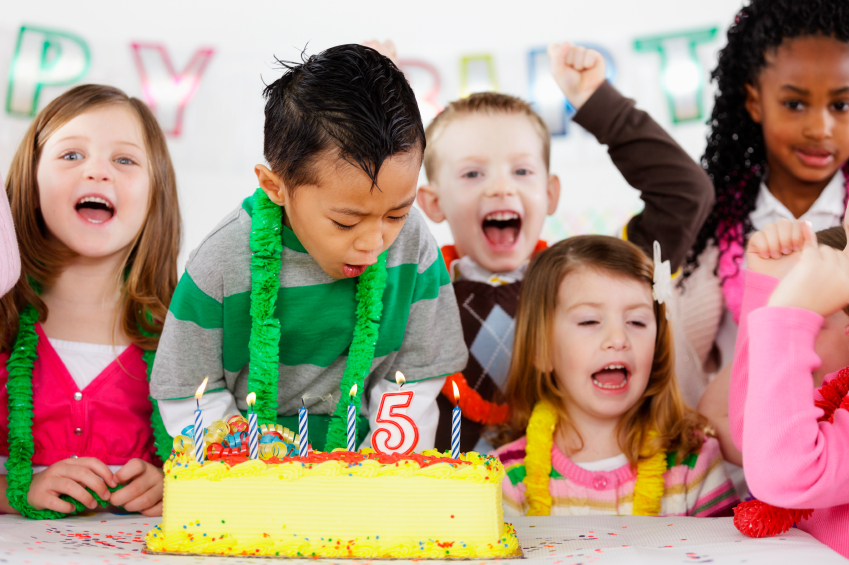 Birthday Parties
Let JCC Rockland make your child's birthday dreams come true! Pick Your Package and theme! Themes include Arts & Crafts, Sports, Cooking, Gymnastics, Magic, dance, Music, Science, Youth Arcade, or come up with your own theme!
Basic Party Packages Includes:
• 1.5 hour party (3-5 years)
• 2 hour party (K-9 grades)
• Party Hostess
• Party Room
• Activity Staff
• Solid Color Paper Goods and Decorations
• Cake/Cupcakes and Drinks
• Invitations
• Set-up and Clean-up
Member: $275* Non-Member: $400* *plus theme fee
To schedule a birthday party, contact Jared Rosenbloom, Children's Programming Director at 845.362.4400, ext. 131 or jaredr@jccrockland.org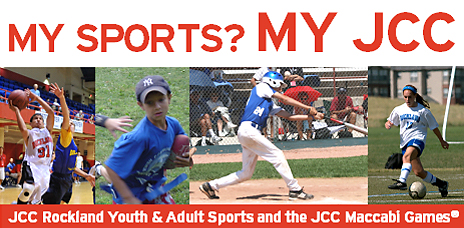 Sports
The athletic program in the Eisenkraft Gymnasium at JCC Rockland offers a wide range of recreational classes and programs for all ages. The full-size gym is home to basketball, volleyball, after school classes, JCC Maccabi team practices and so much more! Open gym times are available for JCC Fitness members and their paid guests. Our youth basketball and flag football leagues are among the best sports programs in the county!
For more information, contact Carrie Sakin, Athletic Assistant at 845.362.4400, ext. 172 or carries@jccrockland.org
Camp
JCC Rockland's Camps Yomi and Yomi Sr.
www.jccrockland.org/campyomi.htm
A partner with 92Y. For youth entering grades K-6 Summer 2012.
Experience nature firsthand at the beautiful Henry Kaufmann Campgrounds in Pearl River, New York! The daily schedule includes a diverse mix of sports, specialized arts, instructional and free swims, and much more. The exciting calendar of events includes our famous Wacky Wednesday theme days (Carnival, Olympics, etc). A unique Visiting Artists Series Program presents musicians, dancers and artists who provide enrichment workshops for groups of children. Open to everyone!
• Flexible registration, choose 2-8 weeks
• Pre-order box lunch program
• 2 daily swims in our 3 pools with water play slide and American Red Cross swim instruction
• Sports including baseball, soccer, volleyball, basketball
• Ropes challenge course
• Ceramics, art, karate, gymnastics, nature, cooking & more
• Beautiful indoor facilities
• Weekly special events and Shabbat celebrations
• Early & Late care at JCC Rockland included (7:30am-6pm)
• Weekly trips (entering grades 5 & 6), all fees included
• Convenient drop-off and pick-up locations
• Best value in the area!
To schedule a private or small group camp tour, contact Monica Rosenbaum, Camp Director at 845.362.4400, ext. 111 or monicar@jccrockland.org.
Want to learn more about this business? Send them a direct inquiry.
BACK TO SCHOOL
JCC Rockland offers a wide range of activities for children, teens, and their families. After-school enrichment classes include dance, fitness, Lego building, cooking, painting, science, college prep, sports, and more. We also offer social-action projects, family programs, free special events, and community-wide celebrations for all the holidays. Our flag football and basketball programs are among the best in the county. And when you think of summer camp, think JCC Rockland — Camp Yomi offers the best value in town, and all our onsite camps include our new swimming pool!
Read More About JCC Rockland
JCC Rockland Adds Pool to Facilities
JCC Rockland is adding a new feature to its facility: a pool. With the addition of the inground, heated outdoor pool, which is scheduled to be finished by the time summer camp rolls around, the JCC will be able to offer swim programs for its summer camps, as well as swim lessons for its pre-K program.
Holiday Events in Rockland County this December
Holiday events for kids in Rockland County, NY, including Christmas and Hanukkah festivals and activities in Pomona, Suffern, West Nyack, and just over the border in Paramus, NJ.
Top Things to Do in Rockland and Bergen this November
The top fun and low-cost things to do with kids in Rockland and Bergen counties this November, including Bubblemania and a circus in Engelwood, NJ, Goldilocks on stage in Nyack, NY, and a special scavenger hunt in Tenafly, NJ.
300 Rockland Teens Do Good on Mitzvah Day
Hundreds of kids and teens volunteered during Mitzvah Day in Rockland County, tackling more than two dozen community service projects in honor of the International Day of Jewish Youth Service.
Building a New Academy in Rockland
The impending closing of Reuben Gittleman Hebrew Day School in New City, a long-standing local school, has become the driving force behind the building of a new school in the community, Rockland Jewish Academy.
Activities for Families in Rockland County, NY - January 2011
Check out what's happening this January in Rockland County, NY. We've rounded up some of the best events for families, including kid-friendly shows and school vacation activities on Martin Luther King, Jr. Day.
Rockland County, NY, Activities for Kids and Families - December 2010
We've compiled some of the best family and children's events happening this December in Rockland County, NY, including a variety of holiday activities. Get all the details here.
Family and Children's Events in Rockland County, NY - November 2010
We've rounded up some of the best family and children's events happening this November in Rockland County, NY. Get the details on children's concerts and shows (including a special Harry Potter screening!), Thanksgiving activities, and more!
How Parents Can Deal with Young Children's Separation Anxiety: Advice from Camp Directors in Rockland County
When it comes to raising your kids, you want the best advice out there, which is why we turned to the experts. Will this summer be your little one's first camp experience? His first time away from home and his family? Prepare for separation anxiety at camp by reading the advice we've compiled from some of Rockland County's experienced camp and summer program directors.
UPDATE YOUR MICROSITE