Search (e.g., camp, birthday parties in Brooklyn, tutors in Norwalk)

Gymnastics is the best overall physical education for your child. It develops strength, coordination, and flexibility. Galaxy Gymnastics teaches gymnastics that builds body awareness, confidence, discipline, and positive self-esteem. In our state o...
The Nature Place is a non-competitive, nature-oriented day camp for children ages 4-16, located on 200 acres in Chestnut Ridge, NY, with bus transportation from NYC, Bergen County, NJ, and Westchester. ...
A partner with 92Y. For youth entering grades K-6 Summer 2014. Experience nature firsthand at the beautiful Henry Kaufmann Campgrounds in Pearl River, New York! The daily schedule includes a diverse mix of sports, specialized arts, instructional and ...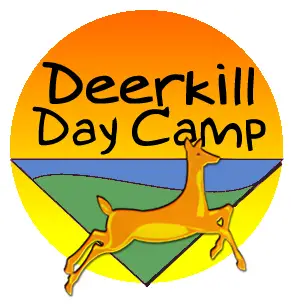 Deerkill Day Camp, celebrating its 59th season under the Rhodes family, is a smaller ACA-accredited day camp that offers a warm and supportive environment on a beautiful 15 acre campus. Our group leaders, the counselors who are with your children thr...
Connecting friends in Rockland, Westchester, Manhattan, Bergen & Orange Counties... Discover the ultimate day camp experience for campers ages 3-15!
This Summer, Your Camper Can: Build & Code Robots, Video Games, Apps & Websites, Film Special Fx Videos, Deploy Spygear, Invent Electronic Smart Gadgets & More! Join us on our Rockland/Pascack Valley campus, seconds from Chestnut Ridge. Ages 6-14....
Why My Gym? We are the experts in children's fitness. We keep children healthy by making fitness fun! We improve the lives of children throughout the world. Call about BIRTHDAY PARTIES, CLASSES, CAMPS – offering year round programs. ...
Deer Mountain Day Camp is one of the first established and most respected day camps in the Tri-State area, located just minutes from the George Washington and Tappan Zee bridges. Founded in 1956, Deer Mountain sits on 25 beautiful mountainside acres...
Discover Dwight-Englewood Summer Connections! D-E Summer Connections engages students of all ages with Discoveries and Adventures Day Camp for children in preschool (age 3) through fourth grade; exciting enrichment courses for students in fifth throu...