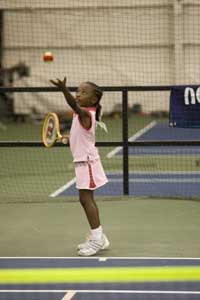 To keep your kids active and entertained when the school bell sounds, consult our guide to after-school activities. You'll find everything from dance, gymnastics, and martial arts classes to tutoring and academic enrichment programs - all in Suffolk County, Long Island.
ADVENTURELAND
2245 Route 110, Farmingdale
(631) 694-6868
www.adventureland.us

Adventureland Amusement Park, family owned and operated since 1962, has been the birthday party mecca of the Long Island area for 47 years. That's generations of family birthday party fun! Adventureland caters to birthday parties of all ages and sizes -from 10-500 people. We have spacious and VIP private party rooms. We cater to most requests. All parties include use of amusement park rides, and a hosted lunch or dinner. Call the Adventureland birthday party doctor with question and reservations: 631-694-6300. For VIP birthday party rates of 75 or more, call 631-694-6868.

ANIMAL FARM PETTING ZOO & FAMILY PARK
296 Wading River Rd, Manorville
(631) 878-1785
This highly interactive park is the perfect place for children to meet animals - parrots, monkeys, camel, llamas, reptiles, emu and others - to pet and feed. Lots of new babies' hand feeding, baby pigs and cows to bottle feed, FREE pony rides, super cow musical puppet show, turtle train, playgrounds, and picnic areas. Safari tour train additional. Adults $13.50, children 2-16, and seniors $11.50. Credit cards accepted. Hours are 10am-5pm daily, weekends 10am-6pm. Home of the L.I. Zoological Society. Adopt an animal through our Zoo Rescue program. Open April through October.

ARTISTIC GYMNASTICS
30 Oser Ave, Hauppauge
(631) 273-8426
www.artisticgymnastics.net

Artistic Gymnastics has been in the business of teaching excellent gymnastics for 35 years. We are dedicated to providing our students with fun and exciting classes in a safe, clean facility. Our students learn goal setting and feel success, all while developing coordination and strength. Our goal is to make every child feel special. From our winning competitive team, to our mommy -assisted classes, you will see the difference with Artistic Gymnastics.

ATLANTIS MARINE WORLD AQUARIUM
431 E Main St, Riverhead
(631) 208-9200
www.atlantismarineworld.com

Looking for a world of adventure close to home? Discover it at Atlantis Marine World - Long Island's Aquarium. Now celebrating its 10th year, Atlantis Marine World offers interactive fun, adventure, and education for guests of all ages! Dive with sharks, snorkel with rays, or pop in on penguins; the adventures never stop! Located on Main Street in Riverhead. Open daily 10:00am to 5:00pm year-round. Visit our web site for special savings before your next visit!

BIGSHOTIMAGES USA
560 Main St, Islip
(631) 581-6750
www.bigshotimagesusa.com

At BigShotImages USA, we specialize in large format digital printing and display graphics such as life size wall decals. Wall decals are re-usable and are a great new way to decorate your child's room or special events such as birthday parties, graduations and even baby and bridal showers. We also create personalized party boards for all occasions and promotional items such as t-shirts, mouse pads and magnetic business cards.

BOUNCEU
101 Carolyn Blvd, Farmingdale
(631) 777-JUMP (5867)
www.BounceU.com/cities/farmingdale.ny

What do you get when you mix awesome inflatable structures, a clean, climate-controlled environment, incredible customer service, and non-stop excitement in a private party atmosphere? BounceU! The ultimate party and play destination gives your family the opportunity to jump, bounce, slide, and so much more! Incredible kids' birthday parties are only the beginning! From programs and classes, to FUNdraisers and team parties. BounceU is the best place to be for non-stop after-school activities. It's the newest place to host birthday parties, team parties, youth group functions and field trips.

CCB SCHOOL OF COMMACK
3023A Jericho Tpke, East Northport
(631) 499-1234
www.ccbcommack.shutterfly.com
Email ccb@commack@gmail.com
CCB School of Commack is bringing 30+ years of experience to a new center. It offers after-school and Saturday programs, and specializes in its Critical Thinking Math Program for K-5. It provides enrichment classes, small group lessons, and SAT/PSAT prep classes. Private tutoring is also available. Saturday classes are available for SAT/PSAT preparation (7-12). The 2010 Academic Summer Camp runs through August 19th. We are your partner for your child's success. Call or stop by for more information.

EMANUEL LUTHERAN SCHOOL
179 East Main St, Patchogue
631-758-2250
www.emanluthpatch.org

For 52 years, Emanuel has provided a unique mix of solid academics with strong, Christ-centered values. We offer pre-school through eighth grade, including full day kindergarten, and "Mommy and Me." We've been a Suffolk Reading Council Honor School for 17 years. Small class sizes allow certified teachers to tailor lessons to individual needs. Accelerated Reader program; Challenge classes for gifted students; Spanish; computer; band; handbells; sports; and special interest clubs such as drama and art are available. Before/after-school care.

GREENLAWN EQUESTRIAN CENTER
29 Wood Ave, Greenlawn
(631) 456-1700
www.greenlawnequestrian.com
Email [email protected]
Love horses? Spend quality time with one of ours during an after-school activity! Children aged 6+ are welcome to enroll in weekly horseback riding lessons, unmounted horse care lessons (including handling, grooming, exercise & nutrition) or a one-time pony ride. Our goal is to develop the confidence of all our students around horses, and teach responsibility in the care of animals. Students enjoy bonding with horses, receive daily exercise, and spend time outside. We also offer group classes for scout troops. Visit our facility, meet our horses and speak to our staff.

HIGH DEFINITION DANCE CENTRE
135 W. Main St. (directly next to Sizzler), Smithtown
(631) 724-5381
www.highdefinitiondance.net

We strongly believe in giving our students the highest quality of dance education in a warm, fun, and friendly environment. We have wireless cameras in our studio for discreet parent viewing, so you can watch your child in class without interfering with the learning process. There is a monitor in our parent lounge. We refuse to overcrowd our classes; each child receives the proper individualized attention. Our goal is to ensure that each student comes out feeling confident and happy, while having a positive and outstanding dance experience!

IRISH ELEGANCE
119 Main Street, Stony Brook Village
(631) 675-1714
www. Irishelegance.com
Email [email protected]
Irish Elegance, your source for Irish gifts and jewelry! Whether you visit us online or in our Long Island shop, we're sure you'll enjoy your Irish shopping experience! Since 1988, Irish Elegance has offered a large selection of Irish gifts, Guinness merchandise, personalized Irish signs and ornaments, Irish and Celtic jewelry, and tons of Irish novelties! We have an extensive online store and are continuously adding new products, so be sure to keep our page in your favorites. Stop by -we would love to see you!

JUMP PARTIES
151 Dominion Blvd, Ronkonkoma
(631) 585-JUMP
www.jumparties.com

Jump is a spectacular indoor inflatable party center. Fantasy becomes reality as kids jump, climb, slide and play their way through many outrageous inflatables with twists and turns around every corner. A state-of-the-art game room has all the coolest simulators! Each party is completely private and includes party counselors, invitations, paper goods, clean-up and set-up, tokens for the arcade, plus a DVD slideshow of party pictures. Jump is perfect for all special occasions. Pal after-school program 4-6:30pm will continue throughout the school year. Call for details! Pre-registration per individual session required.

KANGAROO KIDS INFLATABLE PARTY CENTER
1015 Grand Blvd, Deer Park
(631) 871-8762
www.kangarookidsparty.com

The price is right at Kangaroo Kids Inflatable Party Center. Private, two-hour parties with amazing inflatables delight kids ages 2-12. Other free attractions are air hockey, foosball, Nok Hockey, basketball, small vehicles, and an infant crawl-around with a slide; plus a giant, animal-themed throne. Free pizza and juice, paper goods, tablecloths, and invitations are all included. You have the option of bringing in or purchasing your cake, favors and food for adults. We also have flexible Open Play hours.

KIDDIE ACADEMY OF NESCONSET
62 Lake Ave, Nesconset
(631) 724-KIDS (5437)
www.kiddieacademy.com/Nesconset

Community Begins Here.® Kiddie Academy® has excelled in educationally-focused child care for over 28 years. Locations are designed to meet the highest safety standards. Nutritious lunches and snacks are served each day. As a highly respected provider, rigorous hiring and training programs ensure that educators provide the most comprehensive and supportive care possible. Kiddie Academy is committed to educating the whole child - cognitively, emotionally, socially, and physically. Concepts are integrated throughout each day, even during play. Children are inspired to discover their individuality and become confident in their understanding of the world.

KIDS FIRST PEDIATRICS, PC
6144 Rte 25A, Building C, Suite 19, Wading River; (631) 929-0325
815 Hallock Ave, Suite A, Port Jefferson; (631) 331-7267
www.kids1stpediatrics.org

We are dedicated to providing the highest quality pediatric care, and empowering patients to stay healthy. We are excited to announce two new additions this month - our new physician, LISA VISENTIN, MD graduated from Albany Medical College and completed her pediatric internship and residency at the Yale New Haven Children's Hospital. See her at both offices, with late hours on Monday in our Port Jefferson office. Our new WELLNESS PROGRAM focuses on promoting health and active living through age-appropriate core classes given by providers and registered dieticians in our Port Jefferson office.

THE KIDS KLOSET
SKYEO Events, PO Box, 431, West Islip
(877) TKK-6902
(631) 838-7914
www.thekidskloset.com
Email [email protected]
The Kids Kloset Sale is one of the East Coast's largest children's consignment events, where over 1200 Long Island moms sell their gently-used children's clothing, shoes, toys, equipment, and Halloween costumes for BARGAIN prices! You can become a consignor by registering at www.thekidskloset.com. Sell and receive up to 75% of your price with no long wait. Clean out and cash in as you shop the best in name brand and boutique items at bargain prices! Simply register online, enter your items into inventory, print tags, drop off and wait to get paid.

KIDSTUFF FOR LESS
290 N. Wellwood Ave, Lindenhurst
(631) 592-2561
KIDSTUFF for Less: great stuff at great prices. "Create your own discount," and sell us your stuff for credit or cash. At KIDSTUFF, we buy and sell almost-new children's clothing, toys, baby gear, furniture, and more. Plus, accessories, flower girl dresses, bouncers, books, shoes, new toys, infant bedding, and walkers. We also buy new inventory from major department stores and boutiques from Europe. KIDSTUFF sells this inventory at DISCOUNT prices of UP TO 80% off retail. KIDSTUFF is a unique discount store great for everyone. Come in and see for yourself.

LEARNING BRIDGE
560 Main St, Suite 2D, Islip
(516) 375-4903
www.yourlearningbridge.com
Email [email protected]
The Learning Bridge is a different kind of tutoring center. We are not corporate and neither are our prices. Our tutors are a team of certified, experienced educators, trained to seek out a student's potential in order to create tutoring sessions that work. Reading, writing, and special learners are our specialty for enrichment as well as remediation. Ask about Literacy Theater, a creative approach to balanced literacy. Sessions are available by appointment, elementary through college level.

LITTLE SUNSHINE PLAY CENTER
299 Raft Ave, Sayville
(631) 563-7529
www.littlesunshineplaycenter.com

Sayville's hidden treasure, Little Sunshine Playcenter, was recently named Newsday's readers choice for best place to have your child's birthday party! All parties are $295 for 12 children and $10 each additional child. You get everything: pizza, juice, themed paper goods, tattoos, cupcakes, coffee and tea for adults, candy-filled pinata, balloons, goody bags, craft, invitations, games, music and more. All parties have two attendants and are 90 minutes of organized fun! Perfect for ages 1-6. Check out our Mommy and Me classes ages infant - 4 years, as well as our open play time.

LONG ISLAND GAME FARM WILDLIFE PARK AND ZOO
Chapman Blvd (LIE Exit 70), Manorville
(631) 878-6670
Monday-Friday: 12pm and 3pm; Saturday & Sunday: 12pm; 2pm and 4pm
www.longislandgamefarm.com

Johnny Peers' Muttville Comix is a nationally popular canine comedy show that has been performing since 1980. The show will run daily until September 6 at the Game Farm's 500-seat amphitheater. Johnny Peers, a former professional clown with Ringling Bros. and the Barnum & Bailey Circus, will have his 15 dogs, most of which have been rescued from shelters, perform such tricks as jumping rope, ladder climbing, tightrope walking and skateboarding.

THE LONG ISLAND MARITIME MUSEUM
86 West Ave
(631) 854-4974
www.limaritime.org

The Long Island Maritime Museum was founded in 1966 and is located on the historic West Sayville waterfront. A variety of festivals and programs held throughout the year bring together maritime history, education, food, and fun for guests of all ages. Guests can also explore nine historic buildings spread across 14 acres, visit the Elward Smith research library, or gift shop and take a sail on the restored 1888 oyster sloop, Priscilla.

MAIN STREET NURSERY
475 W. Main St, Huntington
(631) 549-4515
www.mainstreetnursery.com

Your birthday girl and her guests will be treated to a very special event! After decorating and planting a cup and saucer, the girls will dress up in vintage aprons, gloves and bonnets and take a trip to "fairyland" to blow magical bubbles and sprinkle fairy dust. Then, they'll return to the "Tea Room" all set with child- sized furniture and china to enjoy a pot of "tea" and lavishly decorated cupcakes and berries. $25 per child. Memories: priceless!! Contact Amy.

MISS DAWN'S CHILD CARE CENTER
789 Walt Whitman Rd, Melville; (631) 423-4089
121 East Jericho Turnpike, Huntington Station; (631) 385-DAWN
www.missdawnschildcare.com
Email [email protected]
Miss Dawn's Child Care...where the children come first! With over 20 years of experience, Miss Dawn's Child Care is Long Island's premier child care facility. Featuring the latest in modern curriculum and the highest level of care, each child is embraced in an environment that nurtures every need. Full day nursery and pre-K program. NY State licensed and certified. Your child is our main concern.

NORTH SHORE INJURY LAWYER
144 Woodbury Rd, Woodbury
(516) 746-8100
24hr: (631) 495-9435
www.northshoreinjurylawyer.com

Over 20 years of experience handling serious motor vehicle and construction related accidents. Managing partner of prestigious Long Island law firm with one of the largest personal injury settlements in New York State history. Performed jury selections and trials in Suffolk, Nassau, Queens, Bronx, Brooklyn and Manhattan. Conducted nearly 1,000 depositions in accident-injury actions. Mediated and negotiated hundreds of six and seven figure settlements.

NOT JUST ART
183 South St, Oyster Bay
(516) 922-8300
www.notjustart.com

Music Together® and parent/child art, toddler separation, and preschool enrichment classes offered throughout the school day! After-school programs include hands-on, open-ended art and science classes. Free play hours included with registration. Drop-in Art Studio (3-12 years), weekend and school vacation day programs (all ages), and seasonal workshops (grades 1+) offered throughout the year. Planning a scout troop field trip? We have oodles of science and art activities designed to meet badge requirements. Call to schedule a custom event! Call or visit our website calendar for upcoming activities.

NY SPEECH TIME
(917) 697-6187
www.nyspeechtime.com

Gitty Leiner, M.S., CCC-SLP, a pediatric speech and language pathologist, has over 15 years experience. Ms. Leiner is NYS licensed and ASHA certified. She is the founder of NY SpeechTime, a year-round practice on the Upper East Side of Manhattan with a Southampton office in the summer. Speech therapy should be maintained during the summer months as challenges and frustrations will likely continue. Ms. Leiner works extensively with disorders of articulation and language. Her services are available to children between the ages of birth to 12 years.

PARISI SPEED SCHOOL
181 Freeman Ave, Islip
(631) 236-4670
Here at the Parisi Speed School, we train a wide array of athletes - from professional athletes to five-year-olds. As the industry leader in performance enhancement, we continue to deliver a positive training experience that improves speed of movement and strength of character. The fastest way to become a better athlete. Champions are made...

PRIMARILY 2'S AND 3'S
5507-15 Nesconset Hwy, Mt. Sinai
(631) 474-3322
Summer camp fun is underway while children delight in weekly themes such as "A Fairy's Tale," and "The Ice Cream Festival." Conversation with little ones range from summer day trips to excitement about buying new school supplies for upcoming kindergarten or Pre-K. Those moving on to kindergarten are getting a thrill out of seeing new chairs, books, and art supplies being delivered, and being the first to play with new toys. Each summer day is an adventure. The staff is excited to welcome children to a summer of fun and fall's special journey.

3333 Noyac Rd, Sag Harbor
(631) 725-7166
Speech/Language Patholigist
RDI (R) Program Certified Consultant
www.shirleyruch.com

Shirley Ruch is a licensed speech/language pathologist and RDI program certified consultant in private practice. For the past 20 years, Shirley has specialized in working with children and their families who have been impacted by autism spectrum disorders. In 2007, Shirley became a Relationship Development Intervention Certified Program Consultant and since that time has been empowering parents to improve the lives of their families and their children using the RDI program.

SAFARI ADVENTURE-CHILDREN'S ENTERTAINMENT CENTER
1074 Pulaski St (Entrance on Columbus Ave), Riverhead
(631) 727-4386
www.TheSafariAdventure.com
Email [email protected]
Safari Adventure is an open play, all day, every day indoor entertainment center perfect for kids ages 1-10. Our new, clean and safe facility features 'Kilimanjaro;" our enormous four-level soft playground; three gigantic inflatable bouncers and more than 30 video games. Safari Adventure also features The Lion's Den Café, serving fun food favorites (pizza, ice cream and soda) and healthy choices (chicken tenders, salad, milk and juice) that kids and parents enjoy. Safari Adventure specializes in birthday parties! We have four private party rooms perfect for your next special occasion.

SALLY'S CYCLE
213 Higbie Lane, West Islip
(631) 669-3174
Email [email protected]
Remember the fun you had as a child riding your bike every day? Think of the sound of the bell on the handle bars. You can still do that! Bike riding is fun and healthy. We at SALLY'S CYCLE can bring you back to those days. We are a full service bike shop. We can fix any bicycle and get you out riding in no time. We are open 7 days a week. Give us a call; we would be glad to help bring out your inner child.

SAYVILLE FERRY
41 River Rd, Sayville
(631) 589-0810
www.sayvilleferry.com

The ferry began the Fire Island run in 1894. For over 100 years, the ferry has been the only way to get families over to Fire Island. Sayville Ferry's destinations are Sunken Forest at Sailors Haven, Cherry Grove and Fire Island Pines. So many attractions to see and enjoy; such as the 300-year-old holly maritime forests, dunes, and the beautiful ocean beaches! Come on over and enjoy a quick relaxing ride to Fire Island. A great place to enjoy and have fun. The Sayville Ferry is the only way to get you there.

THE SENSORY CENTER FOR OCCUPATIONAL THERAPY
(631) 998-0433
www.sensorycenterot.com
Email [email protected]
Tina Mendoza is an Occupational Therapist with 25 years of experience. Her specialty is in pediatrics with an expertise in sensory integration and handwriting. Tina's passion is working with children on the Autism spectrum, and her dedication has committed her to keeping current with recent trends in treatment. In September 2009, Tina opened The Sensory Center for Occupational Therapy, in Westhampton. She modeled her sensory integration gym after the famous Ayres Clinic in California where she received her training. Tina is also a provider of the Handwriting Without Tears curriculum.

SILVER STARS GYMNASTICS
629 East 25A, East Setauket
(631) 444-0800
www.silverstarsny.com

At Silver Stars Gymnastics, our focus is on fitness, health and self confidence through gymnastics and fun physical activities. Gymnastic classes concentrate on conditioning, flexibility, stamina, balance and poise, which provide children with a strong foundation for any type of physical or athletic activity and an opportunity to meet with and make new friends. Our competitive level programs foster team spirit and camaraderie, as well as individual recognition for hard work. Getting children away from the TV or computer and into the gym is a terrific first step toward a healthy lifestyle.

SIMONSON, HEATHER, LMSW
170 Little East Neck Rd, West Babylon
(631) 478-7301
Sexuality Education and Counseling Services - Suite #4
www.secstalk.org

Sexuality Education and Counseling Services (SECS) offers the comprehensive, honest and sex-positive health education and support services that address the unique needs of the whole person, family and community. Our workshops, trainings, counseling and yoga provide a truly integrative and holistic approach that builds on individuality and personal strengths. Ultimately, our services instill a sense of empowerment that is needed to make healthy life decisions and embrace sexuality as something that is valued, respected and celebrated.

SISTERS' DANCEWEAR
429C North Country Rd, Rte 25A, St. James
(631) 862-1306
www.sistersdancewear.com

Sisters' Dancewear is a family owned and operated business. We are your one stop when shopping for all activities, offering a large selection of shoes, clothing and accessories for all aspects of dance, gymnastics, cheer, kickline, ice skating, as well as theatre arts. Become a facebook fan to view our special posts. We offer convenient store hours as well as evenings by appointment.

SPOTLIGHT DANCE ACADEMY
97 Main St, Stony Brook
(631) 751-2558
www.spotlightdanceacademy.com

Spotlight Dance Academy is located in the Stony Brook Village Center. It sets the standard of "excellence in dance." Our professional faculty's credits include: ABT, Broadway, BA and MBA in musical theater. We offer classes in all styles of dance for students from pre-school through professional levels. The Spotlight Dance Company, established in 1991, offers the more serious dance student the opportunity to train at a higher level and to broaden performance opportunites. Visit our website.

ST. JOSEPH CATHOLIC SCHOOL
25 Church St, Ronkonkoma
(631) 588-4760
www.stjoeronkelem.org

Our mission is to educate the whole child. We lead students age 3 - grade 8 to become life-long learners. Students have daily interactions, instruction and assessments, which develop intellectual, social, spiritual, and emotional development and strength of character. Our philosophy is one of respect and appreciation for individual differences. Each child is encouraged to meet his/her full potential through milestones set forth by state and Diocesan guidelines. We provide up-to-date curriculum and materials, state-of-the-art technologyj, clubs, extra-curricular activities and much more.

ST. PATRICK YOUTH COMMUNITY
280 East Main St, Smithtown
(631) 724-1261
www.stpatsyouth.com

St. Patrick Youth continues to provide a variety of activities during our fall season. Volleyball is new to our program. Basketball, dek hockey, youth activities and zumba are also offered. Playtime with Mommy and enrichment, tutoring and prep courses are also options. We offer programs for youth ages 3-14, as well as adult fitness.

STROLLER STRIDES
Class Information 888-451-4948
www.strollerstrides.net/suffolkcountylongisland
Email [email protected]
Stroller Strides is a total fitness program for moms with their babies. It's a great workout for any level exerciser. Enjoyable for both you and your baby. Taught by specially trained instructors. Stroller Strides is all about fitness, fun, and friendship! Take care of yourself, have fun with your little one, and while you're at it, meet some terrific moms. For class information, please call 888-451-4948 or visit our webs

STUDIO ART
328A Main St, Huntington; (631) 683-4267
22 Sunset Ave, Westhampton Beach; (631) 998-0563
www.yourstudioart.com

The Studio is open to the public on a walk in basis and we offer a wide variety of art projects to choose from. Come in and design a t-shirt, try mosaic, decoupage, paint a canvas and more. This is your studio...just drop in and create something unique! Drop off is available for ages 3 and up! We offer many themed parties. Studio Art can come to you for all of your special occasions. Please call or visit us online.

SUFFOLK Y JEWISH COMMUNITY CENTER
74 Hauppauge Rd, Commack
(631) 462-9800
www.suffolkyjcc.org

A child's most important years for development occur during the first five years. The Suffolk Y JCC's NYS-licensed nursery school is dedicated to providing individual growth through meaningful group experiences. Infant and toddler programs offer children and their caregivers the opportunity to bond, while interacting with others. Pre-school classrooms are designed to stimulate the imagination and creativity, while teachers provide a warm and nurturing feeling. The Suffolk Y JCC invites you to tour their facility and see their large classrooms, Olympic-sized pool, two gymnasiums, playgrounds, children's museum and more!

SUPERIOR ICE RINK
270 Indian Head Rd, Kings Park
(631) 269-3900
www.superioricerink.com

The McGuigan family has owned and operated Superior Ice Rink for the last 39 years. We have proudly provided the community with recreational ice skating and ice hockey activities in a true family atmosphere. It's open all-year round for public skating, figure skating, youth and adult ice hockey programs. Whether you are an experienced skater or just learning, ice skating is a fun activity the whole family can enjoy together. It's exercise without the workout; which promotes health and fitness. Join us and be the newest member of our family!

SURF CRAFT
6 Mont Ave, Dix Hills
(516) 263-9779
www.surfcraftny.com
Email [email protected]
Surf Craft is a 2-hour drop-off summer program for kids ages 4-10. Each Surf Craft session incorporates an enriching theme, arts and crafts, upbeat socialization and a healthy snack. Our curriculum is interdisciplinary and exploratory, connecting your child's creative side with skill building in literacy, cultural and environmental awareness. We offer an innovative, organized opportunity for children to engage their fine motor skills while jamming at the beach! Available at The Inn at Quogue, Montauk Yacht Club and Southampton Inn.

THE RINX AT HIDDEN POND PARK
660 Terry Rd, Hauppauge
(631) 232-3222
www.TheRinx.com

Take your child to the only twin, full-size, all-season ice skating facility on Long Island. Enjoy a public skating session with your child or join one of our House League Hockey Teams. We have certified professional hockey or figure skating instructors. You can also train for the sport of your choice at our Athletic Republic Training Center at The Rinx. Have your birthday party at the Rinx! Many different after-school programs are available, so call today for more information on how to have a special day at The Rinx.

TUMBLING TUNES
240C Fort Salonga Rd, Northport
(631) 697-0140
www.tumblingtunes.com

Tumbling Tunes of Northport offers weekly music and gymnastics classes for children ages four months through six years. Students will develop language, social, and motor skills through music and movement as well as balance, coordination, and strength through gymnastics. While at our drop-offs and birthday parties, children have ample opportunity to explore our book nook, pretend play area, baby corner and craft space. Please check out our website at www.tumblingtunes.com for more information.

UMAC KARATE
509 North Bicycle Path, Port Jefferson Station
(631) 474-0844
www.umac.mma.com

Through our extremely exciting theme-based learning, every child will develop; not only physically, but mentally and spiritually as well. Kids love the FUN, excitement, and adventure. Parents love the things being taught: life skills, social skills, fair play, team work, child safety, and responsibility. Children always feel like winners here at UMAC KARATE. They always get individual attention and consistent praise, as they kick their way to success. Parents appreciate our positive teaching methods, and that we are all about SAFETY! So kick, punch, and play with us this summer!

VITAL THEATRE COMPANY, INC.
2162 Broadway, 4th Floor
(212) 579-0528
www.vitaltheatre.org

Don't miss Vital Theatre Company's "Pinkalicious, The Musical," running at the Bleecker Street Theatre through the summer! Performances are Saturdays and Sundays at 1pm. Visit us online for complete details. "A wonderful place for parents to introduce their kids to the glories of live theatre, done well at modest prices." - Off Off Broadway Review.

612 East Jericho Tpke, Huntington Station
(516) 301-0704
(classes held at American Kempo Karate)
Email [email protected]
The Zumba program fuses hypnotic Latin rhythms and easy to follow moves to create a one-of-a-kind fitness program that will blow you away. An exciting hour of calorie burning. We are average size women movin' and groovin' in a friendly atmosphere. No rhythm, no problem. Personal attention to all. Give it a try and join the fun.