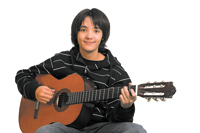 Keeping your kids busy and entertained after school in Suffolk County, NY is a breeze. Consult NYMetroParents' guide to after-school classes and programs aimed at kids in Suffolk County and your calendar will fill up fast with great activities! Our guide helps you easily find academic programs, youth programs, arts classes, including dance, music and theater, sports and fitness classes, religious schools, special needs activities and much more throughout Suffolk County.

And for more activities and events after school as well as family weekend events, check out our online calendar.
BOY SCOUTS OF AMERICA
7 Scouting Blvd., Medford
631-924-7000 x137
Email beascout.org

Have fun, make friends, see new things. For over 100 years, Scouts have been having the time of their lives making new friends and learning new things in an environment designed to help them succeed. From building his own pinewood derby® car to learning how to roast the perfect marshmallow with his best friends at camp, your child will love being a Scout. Join today at beascout.org or 631-924-7000 x137.

BRICKS 4 KIDZ LEGO CAMP
100 Main St., Huntington
631-239-8720

The Bricks 4 Kidz™ Robotics program turns a classroom into a robotics laboratory, using unique Bricks 4 Kidz™ model plans, LEGO? bricks, and MINDSTORMS software. Students will build robots of varying degrees of difficulty, download pre-programmed sequences to help them begin to see the possibilities of their robot and then challenge themselves, and each other, to modify the program, using their own ideas, to make the robot perform additional maneuvers.

CELEBRATIONS IN THE KITCHEN
63 E. Old Country Road, Hicksville
516-396-2193

The originators of baking birthday parties and classes are back and better than ever in our spacious facility. Friends and family experience our café and bake shoppe while baking in our real bakery kitchen where the hands-on action takes place. Comfortable separate party rooms included. From the beginning, our guest of honor is the head baker with special planned events, which make them the "star." We offer fabulous holiday and seasonal events and unique party packages for 1st birthdays, family gatherings, showers, scouts, camps, etc. Custom party favors and desserts can be ordered.

CREATIVE MINISTRIES PERFORMING ARTS CENTER
931 Montauk Highway, Oakdale
631-218-2810
Email [email protected]

CM Performing Arts Center is the hot spot for family entertainment. We have summer camps for ages 4-18, children's theater, main stage and teen productions, and more. Wednesday night specials include buy one, get one for $1 ticket prices. Whatever the weather outside, we're heating things up on stage.

EDEN II/GENESIS OUTREACH AUTISM CENTER
1055 Stewart Avenue, Suite 20, Bethpage
516-937-1397 x617
Email [email protected]

The Eden II/Genesis Outreach Autism Center provides a myriad of services for individuals on the autism spectrum. We offer comprehensive diagnostic as well as assessment and evaluation services. Other Autism Center services available include: ABA Consultation, Behavior Clinic, Speech Clinic, Social Skills Instruction, Vocational Preparation Planning, Workshops & Conferences. For more information, contact Marissa Bennett, 516.937.1397 x617, [email protected] or visit eden2.org.

EMANUEL LUTHERAN SCHOOL
179 East Main St., Patchogue
631-758-2250

Since 1957, Emanuel Lutheran School has provided a unique mix of solid academics with strong, Christ-centered values. We offer preschool through eighth grade, including full day kindergarten. We've been a Suffolk Reading Council Honor School for 19 years. Small class sizes allow teachers to tailor lessons to individual needs. Accelerated Reader program; Spanish beginning in Preschool; band; handbells; sports; and special interest clubs available. Before and after-school care. Emanuel is located at 179 E. Main St. in Patchogue. Call 631-758-2250 for information.

JAM DANCE AND FITNESS CENTER
227 Bedford Ave., Bellmore
516-781-5090
83 E. Shore Road, Great Neck
516-466-5647
15 E. Deer Park Road, Dix Hills
631-462-2444


JAM Dance & Fitness Center is proud to celebrate its seventeenth year bringing quality dance education to Long Island. With locations in Bellmore, Dix Hills and Great Neck, JAM offers quality dance education to competitive and recreational dancers of all ages. Voted Studio of the Year, JAM balances learning proper dance technique with a fun-filled atmosphere. JAM is the home of From Our Hearts to Your Toes, an organization that collects and donates gently used shoes and costumes to underprivileged children in Long Island and NYC. For information, email [email protected]

JOHN ROBERT POWERS
1400 Old Country Road, Suite 101, Westbury
516-876-1000

JRP is an 89-year-old acting and modeling company. Our studio specializes in the training and development of kids and teens that are interested in the performing arts. We also market our clients to agents, managers and casting directors who are looking to find great kids to place in commercials, television, film, and print ads.

KIDDIE ACADEMY OF BRIGHTWATERS
225 Howells Road, Bay Shore
631-969-1234
62 Lake Ave., Nesconset
631-724-5437

Our Life Essentials curriculum meets and often exceeds State standards! Developmentally appropriate curriculum, highly trained and certified staff, before and after-school care, secure PIN keypad entry. Convenient hours Monday-Friday 6:30 am-7pm.

LONG ISLAND CENTER FOR SOCIAL SKILLS
259 Harbor View Drive, Port Washington
516-816-1285

Long Island Center for Social Skills, helps children acquire the skills needed to become more socially and emotionally competent. LICSS provides consultation, evaluation and treatment for the emotional, behavioral and social problems of children and adolescents. Our programs are for those who are neuro-typical or have learning disabilities, ADHD, Asperger's Syndrome, emotionally handicapping conditions and others who show social incompetencies. Please contact Cara Greene, LCSW, at 516-816-1285

MINI MONET
19B Main St., Sayville
631-218-9797

Art allows children to communicate and express themselves in a friendly and non limiting environment. Mini Monet Art Studio has created a program for special needs children to explore art expression as they enhance higher learning thinking, knowledge of visual arts, and dexterity. We use many different materials when creating projects in order to reach every child's potential. The classes offer a 1:5 ratio to guarantee success in a safe and loving environment.

NOT JUST ART
183 South St., Oyster Bay
516-922-8300

Not Just Art nurtures introductions to art for children and caregivers alike. Little ones may explore materials to their hearts' content while adults learn to observe and support those creative experiences in class and at home. Older children develop their own unique styles in studio-style classes that encourage creative problem solving and independent thinking. Our loving "hands-off" approach to artwork invites children to imagine and create for themselves. Joyful wonder, growing independence and self-expression are the heart of our art programs. We emphasize process over product; getting messy is part of the fun.

OH MY GIRLS (OMG)
516-802-5800
Email [email protected]

Oh My Girls!™ is the *first-ever* healthy living center for girls. It offers uniquely styled programs specifically designed to help developing girls stay fit and fabulous for life. Offerings include fitness classes (Zumba, Pilates, yoga, kickboxing, cardiodance, and more) and hands-on, healthy cooking classes (international, vegetarian, gluten-free, and healthy baking.) Also offered are a wide variety of workshops focused on the social needs of girls that guarantee to help your daughter become her greatest self.

PUMP IT UP LONG ISLAND
135 Dupont St., Plainview
516-575-2300
225 Community Drive, Suite 250
Great Neck, NY 11021
516-466-PUMP
1750 Arctic Ave.
Bohemia, NY 11716
631-563-3100

Do your kids feel the itch to bounce around like crazy? Then join us for our after school Pop-In-Playtime sessions. The kids will laugh, bounce, slide, play, and make new friends all in a safe, clean environment. Check our calendar of events for listed times and dates.

SCHOOL OF ROCK, LLC
540 Smith St., Farmingdale
631-629-5015

Inspiring kids onstage and in life. Programs include Artist Development, lessons, performance program, rock 101 and new to this year Toddler Music program. Call for a tour of for a trial lesson.

ST. JOSEPH CATHOLIC SCHOOL
25 Church St., Ronkonkoma
631-588-4760

We educate the whole child. We lead special needs students age 3-8th grade to become life-long learners. Students have daily interactions, instructions, and assessments which develop intellectual, social, spiritual, and emotional development and strength of character. We believe in respect and appreciation for individual differences. Children are encouraged to meet their potential through milestones set by state and Diocesan guidelines. We provide up-to-date curriculum and materials, state-of-the-art technology, clubs, extra-curricular activities, and more.

ST. PATRICK YOUTH COMMUNITY
280 East Main St., Smithtown
631-724-1261

Smithtown's best kept secret is St Patrick Youth. Don't miss our programs for the fall and winter. Whether you need an after-school activity, enrichment, sports, youth ministry or Zumba classes, call us. New this year; we are offering CPR/AED classes for adults who need this for work, or the lay-responder who would like to be trained. Our popular intramural basketball program begins registration in mid-September. Please contact us via our website, stpatsyouth.com, or call 631-360-0185. See you soon.

THE RINX PRESCHOOL ACADEMY
660 Terry Road, Hauppauge
631-232-3222
Email [email protected]

The Rinx Preschool Academy provides a safe, nurturing and healthy environment for children 2 to 5 years old. The Rinx Preschool is a New York State licensed facility that meets and exceeds all state regulations and requirements. We provide high quality, creative and developmentally appropriate programs that lead children to build a foundation upon which positive social relationships and strong self esteem are built. Now accepting Fall 2012 and Spring 2013 enrollment.

TUMBLING TUNES
212 Laurel Ave., East Northport
631-697-0140
Email [email protected]

Tumbling Tunes offers weekly music, gymnastics, and art classes for children ages four months through seven years. Students will develop language, social, and motor skills through music and movement as well as balance, coordination, and strength through gymnastics. While at our drop-offs and birthday parties, children have ample opportunity to explore our book nook, pretend play area, baby corner, and craft space.

TUTOR TIME CHILD CARE LEARNING CENTERS
877-684-1613

Our premier educational daycare stimulates problem-solving and critical thinking skills. Central to our philosophy is the belief that secure relationships with responsive and respectful adults provide the basis for all learning. Accordingly, our curriculum and programs focus on developing your child's unique interests and abilities with hands-on active learning and opportunities for self-expression. Our curriculum is designed to give children the tools they need to grow and develop into productive members of our society and the leaders of tomorrow.

WORLD CLASS PERFORMANCE CENTER
1028A Old Country Road, Plainview
516-822-3903

World Class Performance Center is a studio dedicated to dance education and excellence. At World Class Performance Center, we are a family devoted to improving your child's skills by offering personalized attention. We provide a broad spectrum of dance education within a nurturing and professional environment. Our certified, professional staff have 25 years of dance industry experience. Our goal is to offer the finest all-around dance program for your child; therefore, we seek out new techniques by attending workshops and master classes that keep us on the cutting edge of emerging dance styles.