SEE OUR MOST RECENT HEALTH & WELLNESS GUIDE FOR FAMILIES IN SUFFOLK COUNTY, LONG ISLAND
---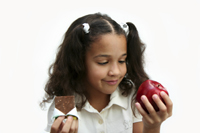 In this comprehensive guide to family health and wellness services in Suffolk County, Long Island, you'll find pediatricians and doctors, dentists, hospitals, medical centers, gyms, sports programs, and more, all in your area.

BOUNCEU
101 Carolyn Blvd, Farmingdale
(631) 777-JUMP (5867)

Studies show that physical activity inspires cognitive and creative growth in young minds. As part of National Physical Fitness & Sports Month, BounceU is encouraging kids to get active and have a blast while doing it! Open Bounce sessions at BounceU are like inflatable parties that take place every week. Just make a reservation, bring your socks, and come on down for a bouncing good time! BounceU Farmingdale is supporting the Long Island Cares Food Donation Center. Bring down a non perishable food item for donation and receive $2.00 off your Open Bounce admission!
CATZ OF COMMACK
152 Veterans Memorial Hwy, Commack
(631) 486-8933

Both the CATZ Youth & Adult Fitness programs require no athletic ability or sports background to participate. They are a fun and engaging way to get adults and kids exercising and help them build a foundation to make exercise a part of their regular routine. Each class involves unique, functional, and age-appropriate workouts customized to each person's level of fitness. Our Nutrition counseling will help teach adults and children the right way to control daily eating habits and we will ensure that your entire family receives the personal support you need to reach your goals.
CENTER ISLAND SPORTS
101 Union Ave, Ronkonkoma
(631) 366-4899

Center Island Sports offers summer camps located not only in our indoor Ronkonkoma facility, but at locations throughout Suffolk County. The camps will give children the choice of sports recreation, which will give them exposure to a variety of sports. They will play team-oriented games as well as relays, tournaments and competitions; or baseball, which will focus on a comprehensive instructional format with emphasis on hitting, pitching and fielding fundamentals. It is our goal to promote athleticism and improve the health and well being in children.
CHILD SAVER CPR
(631) 589-8668; [email protected]
Lori Green
Child Saver Infant & Child CPR Workshop
Convenient locations Nassau & Suffolk Counties; also on-site and at your home
The Child Saver Infant and Child CPR three-hour workshop provides valuable instruction in infant and CPR and the Heimlich maneuver for choking. Certification is received upon completion of the workshop. The workshop is conducted at convenient locations in Nassau & Suffolk counties. Group workshops are also offered on-site at preschools, day care centers, libraries, doctor's offices, corporations and private homes. The Child Saver Infant & Child CPR Workshop is available days, evenings and weekends to accommodate busy schedules.
CODY CENTER FOR AUTISM AND DEVELOPMENTAL DISABILITIES
5 Medical Dr, Port Jefferson Station
(631) 632-3070

The Cody Center for Autism and Developmental Disabilities offers a comprehensive range of diagnostic and clinical services for children and adults with Autism spectrum disorders and other developmental disabilities. These services include specialized diagnostic evaluations for children and adults; neuropsychological testing, and psychiatric services, including medication management. The Center also provides a behavior clinic, social skills training, and school consultation services. A Resource Center and a complete schedule of family workshops are available.
COOKIES & CANDY OUTLET
33 W Hoffman Ave, Lindenhurst
(631) 991-3995

Enjoy healthy delicious cookies without sacrificing taste and flavor. Cookies and Candy Outlet store is your one stop and shop place to satisfy your sweet cravings. We offer delicious bakery cookies, sugar-free, fat-free, gluten-free, or low carb. Whatever your tastes might be, we can accommodate them. We have beautifully decorated cookie and candy trays, character cookies, and holiday themed sweets. We can supply school functions, corporate parties, and fundraisers. There's something for everyone. We can ship anywhere in the country.
CREATIVE ARTS & EXPRESSION - ART THERAPY
660 Main St, Port Jefferson
(631) 525-1012

Art therapy is an established mental health profession that uses the creative process of art making to improve and enhance the physical, mental, and emotional well-being of individuals of all ages. It is based on the belief that the creative process involved in artistic self-expression helps people to resolve conflicts and problems, develop interpersonal skills, manage behavior, reduce stress, increase self-esteem and self-awareness, and achieve insight.
CYMERMAN, DR. DIANE
2500 Nesconset Hwy (Rte 347), Stony Brook
(631) 751-6262
Dr. Cymerman has been caring for children with allergies and asthma for nearly 25 years. She is Board certified in Allergy and Immunology and treats children (12 months and older) and adults. Dr. Cymerman specializes in treating allergy problems of all types, including hay fever, seasonal allergies, eczema, hives, asthma, sports-related breathing issues, persistent cough, and food allergies. All allergy treatment is caring and individualized to take into account each patient's specific health needs and the lifestyles of patients and their families. Day and evening hours are available.
DANCE ELEK-TRA PERFORMING ARTS CENTRE
2369 Middle Country Rd, Centereach; (631) 585-5350
10 Wilcox Avenue, Center Moriches; (631) 878 -6168

Dance Elektra offers dance classes in ballet, pointe, tap, jazz, hip hop, modern, lyrical, contemporary, cheerleading, break-dancing, and social dance. It hosts programs for children as young as age 2 up through adult. Students at Dance Elektra have gone on to perform in Broadway shows, TV, Las Vegas and Atlantic City shows, and ballet companies such as ABT. Dance Elektra's large staff of adult professionals include teachers who have worked or performed with stars from Mikhail Baryshnikov to Jennifer Lopez. We also have great birthday party packages for the ultimate dance party.
DENTAL SMILES FOR KIDS
999 Walt Whitman Rd, Melville
(631) 423-7100
Your children will be in good hands with our pediatric dentistry office. Our warm, caring staff takes pride in the very child friendly environment. We offer services for infants, children, teenagers, and patients with special needs. Our rooms are filled with LCD televisions, video games, movies and toys to keep children happy. Smiles for Kids has pain free procedures that bring bright smiles to kids and happiness to parents. 24 hour emergency service available.
DISCOVERY TOYS
2 Green CT, Wading River
(631) 929-4022

Discovery Toys has been the leading educational toy company for over 32 years, offering incredibly safe, developmentally appropriate toys, books, games, and music for children of all ages, shopping parties, and flexible income opportunities. Our products encourage healthy play, make unique gifts - top quality, reasonably priced, and fun! Whether you are looking for fun activities and unique goodie bag items for a party, or searching for a great gift, Discovery Toys has the answer!
DR. GOMES, VANESSA
811 W. Jericho Tnpke, Smithtown
(631) 265 9850

Vanessa Gomes is a NYS licensed psychologist. She has a doctoral degree in Developmental Psychology with a concentration in Parent-Child Attachment. Dr. Gomes is affiliated with the New York Attachment Consortium and has published several articles in this field. Her specialties are in the field of children's anxiety, depression, parent-child relationship problems and custody issues. Treatment is based on the latest research. Available for consultations regarding adoption and foster care issues. Office hours include daytime and evenings. She also provides treatment in Portuguese and Spanish.
Dr. John E Neyman has been a Counselor/Therapist for the last 30 years. Dr. John specializes in children of all ages that are diagnosed with ADHD and OCD. Has your child been diagnosed with ADHD? Is coping with your child's behavior wearing you out? Are you tired of searching for answers? Go to www.adhhdparenting.org
FIDELIS CARE
(888) 343-3547

Fidelis Care, the New York State Catholic Health Plan, serves more than 645,000 members in 53 counties throughout New York State. It was founded on the belief that all New Yorkers should have access to affordable, quality health insurance. Through New York State's Child Health Plus, Family Health Plus, and Medicaid Managed Care programs, members are covered for regular checkups, preventive care, hospital and emergency care, eye exams, dental care, and more. For seniors, Fidelis Care also offers quality, affordable coverage through Medicare Advantage and Dual Advantage programs.
H.E.A.R.S. AUDIOLOGY, P.C.
732 Smithtown Bypass, Ste 301, Smithtown
(631) 360-4327

Voted "Best of Long Island." Is your child experiencing speech or language problems, ear infections or learning difficulties? Early identification and treatment are key to preventing unnecessary developmental delays and learning-related problems. Often, attention deficit and other learning disorders are confused with Auditory Processing Disorder (APD), which involves the brain's ability to make sense of sound. At H.E.A.R.S. Audiology, board certified audiologists specialize in pediatrics and APD. Audiological evaluations, hearing aids, custom-fitted swim plugs, educational workshops are offered. Preschool Directors: HEARS-2-U MOBILE provides comprehensive hearing and speech screening programs.
HIGH PERFORMANCE TAEKWONDO
3036 Jericho Tpke, East Northport
(631) 462-0948

Master J.W. Suh is a Former U.S. National Team Member and U.S. National Team Coach. We are committed to providing our students with high quality instruction and responsive management services and creating an enjoyable and productive learning, living, and training environment. We are fair, honest, and professional. We are sensitive to our students' needs and dedicated to their satisfaction. Students progress through our confidence and leadership programs. Our programs teach self confidence, self control, self respect, confidence, and helps you to achieve higher self esteem. We take pride in our high-quality center.
IN TOUCH WITH YOUR HEALTH
(631) 689-2846
Family and Osteopathic Physician helping to improve quality of life. The goal is to improve overall well being and assess the health of adults and children. Extensive training and services in Cranial Osteopathy/ Cranial-Sacral is offered. The practice works with developmental delays, cephaloplagy, torticollis, asthma and more. We take pride in helping adults with post partum, reflux, headaches, stress/anxiety, menstrual pain, athletic injuries, fibromyalgia and more. Practice limited to osteopathic treatments. We accept most insurance; appointments only.
JANINE STIENE SPEECH-LANGUAGE PATHOLOGY, P.C.
213 Hallock Rd, Ste 4B, Stony Brook; (631) 689-6858
631 Commack Rd, Ste 1B, Commack; (631) 486-4497
1490 William Floyd Pkwy, Ste 103, East Yaphank; (631) 775-8202

Janine Stiene, Speech-Language Pathologist, is owner and operator of The Suffolk Center for Speech & Myofunctional Therapy. Along with her group of therapists, she supports families and children across Long Island, specializing in PROMPT, feeding, myofunctional therapy, voice disorders, fluency, augmentative communication, articulation, auditory processing disorders and expressive/receptive language disorders (adults & children). Also offered are intensive feeding groups for individuals who suffer from texture and consistency aversions. There are four other affiliated offices across Long Island, all participating with most major health insurance companies and offering flexible hours and scheduling.
THE LITE CHOICE
293 Main St, Huntington
(631) 351-LITE (5483)

The Lite Choice has undoubtedly the most flavorful and delicious soft serve ever tasted. Everyone can have one of their 70 USDA certified organic flavors customized specifically for them. All flavors are gluten-free and contain only the finest natural ingredients. Attracting the healthy-minded people with diabetes and celiac or anyone who just would like a sensational, low-calorie treat. The Lite Choice has become the buzz of the town.
LONG ISLAND PLASTIC SURGICAL GROUP, PC
999 Franklin Ave, Garden City
(516) 742-3404

Dr. Rachel Ruotolo is a partner at Long Island Plastic Surgical Group PC, the largest and longest-running private academic plastic surgery practice in the nation. She is the only plastic surgeon on Long Island who is dedicated to pediatric craniofacial procedures. Dr. Ruotolo focuses on birth deformities including cleft lip and palate, syndactyly, craniosynostosis, Pierre Robin Sequence, Apert Syndrome, Crouzon Syndrome, Pfeiffer Syndrome, and Saethre-Chotzen Syndrome and vascular malformations such as hemangiomas and port wine stains. Dr. Ruotolo is board certified by the American Board of Plastic Surgery.
N.Y. PARTY ZONE
1270 Broadhollow Rd (Rte 110), Farmingdale; (631) 325-7529
15 Frowein Rd, Center Moriches; (516) 694-0079
(888) LETS-JUMP

NY Party Zone...exciting, interactive, indoor birthday party facilities. The most unique rides and attractions anywhere, "Crazy Cow" mechanical bulls, giant, 28-foot volcano, speed down an exciting tropical inflatable slide and challenge yourself on amazing obstacle courses. Enjoy many of our one-of-a-kind activities including Black Light Karaoke, Live DJ's, amazing arcade games, rides, and more! Enjoy your private party in an air-conditioned room where the birthday child sits on a giant inflatable throne. Having a party at home? All the rides are available for rental. Call us today!
NEW YORK LIFE INSURANCE COMPANY
420 Lexington Ave, 15th Floor, Manhattan
(646) 227-8590 or (631) 243-4485
My name is Susan Fasciano. I have a very rewarding position as an agent for New York Life. I have opportunities to meet people at various stages of their lives whether it be preparing for college, protecting their mortgage, or looking after a family member or retirement. I understand the challenges faced by today's families and simply say it is better to have plan with life insurance in place than none at all.
NEW YORK THERAPY PLACEMENT SERVICES, INC.
5225 Nesconset Hwy, Port Jefferson Station
(631) 473-4284

We have been a leader in the health care services arena for over 20 years. Founded in 1986, the company plays an integral part in both the public and private health sectors. We are proud of our commitment to providing services in compliance with local, state, and federal guidelines. Our services are diversified and we pride ourselves in working with only the most experienced clinicians. NYTPS is dedicated to serving clients of all ages from birth to geriatrics in Nassau, Suffolk, and all boroughs of NYC.
PEDIATRIC DENTISTRY OF SUFFOLK COUNTY
2171 Jericho Tpke, Commack; (631) 486-6364
1150 Portion Rd, Holtsville; (631) 320-0880

Dr. Michael Ioannou, a native of Suffolk County, received his dental degree at the University Of Connecticut - School Of Dental Medicine, with a residency in pediatric dentistry from Albert Einstein College of Medicine /Montefiore Medical Center. A friendly, patient dentist, Dr. Mike strives to make visiting the dentist a fun experience, all while providing exceptional dental care. He uses excellent behavioral management approaches, a child-friendly environment (TV/cartoons in all treatment rooms) and sings to the patients! Dr. Mike currently participates with most insurance companies and has convenient evening and Saturday office hours.
PEDIATRIC IMMEDIATE CARE
698 Manhattan Ave; (718) 389-PEDS
150 E. Sunrise Highway, Lindenhurst; (631) 956-PEDS
1077 W. Jericho Turnpike, Smithtown; (631) 864-PEDS
Pediatric Immediate Care is a team of hearts where kids come first. State of the art medical office equipment allows them to deliver results of your tests during your visit. Kid friendly, walk-ins welcome, most insurance plans accepted. Complete pediatric and adolescent care, babies, school, and sports physicals. Certified urgent care recommended by Urgent Care Association of America. Twenty-eight years of dedication to our patients. The offices are open every day, seven days a week including holidays, 8am-11pm.
PM PEDIATRICS - NASSAU
596 Jericho Tpke, Syosset; (516) 677-KIDS
239 Middle Country Rd, Selden; (631) 696-KIDS
Bayside Location Coming Soon

PM Pediatrics is the alternative to the ER when your pediatrician's office is closed. We provide comprehensive urgent care through age 21, with short wait times in a beautiful, child-friendly environment. We're open 365 days a year until midnight. Our doctors and nurses have special training in pediatric emergency medicine, and we treat asthma, fever, stomach distress, infections, fractures, wounds requiring stitches, and much more. On-site x-ray, laboratory and rapid tests allow for immediate results. We accept most insurance plans. See website for additional locations.

ROBERT N. KANDELL INSURANCE & FINANCIAL SERVICES, LLC
(631) 653-3911
Keeping your family protected is a very important job. At Robert N. Kandell Insurance & Financial Services, LLC, we take that job seriously. Whether it is recommending Child Health Plus to cover your children or a standard health insurance carrier to cover your family, we will make sure that you have the proper coverage to fit your budget. Look to us to protect the "Goose that lays the Golden Egg" through Disability & Life Insurance. Don't forget your financial future also!

RUCH, SHIRLEY A., M.A., CCC-SP
3333 Noyac Rd, Sag Harbor
(631) 725-7166
Speech/Language Patholigist, RDI (R) Program Certified Consultant

Shirley Ruch is a licensed speech/language pathologist and RDI program certified consultant in private practice. For the past 20 years, Shirley has specialized in working with children and their families who have been impacted by autism spectrum disorders. In 2007, Shirley became a Relationship Development Intervention Certified Program Consultant and since that time has been empowering parents to improve the lives of their families and their children using the RDI program.
SAFARI ADVENTURE
1074 Pulaski St, Bldg 1, Riverhead

Safari Adventure indoor children's entertainment center is designed to develop kids' physical and mental abilities. Our enormous. four-level playground 'Kilimanjaro' challenges children to navigate, climb and traverse through obstacles, cargo nets, slides and tunnels. Our gigantic inflatable bouncers enhance children's jumping, balancing and endurance skills. And more than 35 video and skill games develop eye-hand coordination...and they're fun too! Our Lion's Den Cafe serves healthy choices like baked chicken tenders, salad, whole fruit, granola bars, milk and juice; along with a variety of other fun food favorites.
SIMONSON, HEATHER, LMSW
170 Little East Neck Rd, West Babylon
(631) 478-7301
Sexuality Education and Counseling Services - Suite #4

Sexuality Education and Counseling Services (SECS) offers the comprehensive, honest and sex-positive health education and support services that address the unique needs of the whole person, family and community. Our workshops, trainings, counseling and yoga provide a truly integrative and holistic approach that builds on individuality and personal strengths. Ultimately, our services instill a sense of empowerment that is needed to make healthy life decisions and embrace sexuality as something that is valued, respected and celebrated.
WHAT'S COOKING?
30 E. Main St, Oyster Bay
(516) 922-COOK (2665)

"What's Cooking?," a Culinary School and Party Place for children ages 24 months to 15 years allows children of all ages to explore their creativity and skills in culinary arts. We ensure the birthday child is made to feel extra special and the center of attention by our friendly and professional staff. Catering to all of your party needs, "What's Cooking?" offers everything from our renowned cupcake and cookie parties to princess tea parties with characters, firehouse tours and chocolate fountains to make your child's birthday memorable.
WOMB PICS ULTRASOUND INC.
385 Central Ave, Ste E, Boheimia
(631) 946-6400

Womb Pics Ultrasound Inc. was designed to give the opportunity of a lifetime: meeting your baby before your due date! We are a professionally owned and operated elective 3D 4D ultrasound office. We give you the chance to enjoy a unique bonding experience with your unborn. Invite your loved ones to share this incredibly fulfilling experience. We are proud to be the first and only elective 3D 4D ultrasound office in all of Suffolk County. Our mission is to gift expectant mothers with a chance to see what her baby may look like.
WORLD GYM AT SETAUKET HEALTH AND RACQUET CLUB
384 Mark Tree Rd., East Setauket
(631) 751-6100
World class birthday parties at world gym of Setauket! Come see our facility and book your birthday party with us! Pool parties in our indoor heated pool or sports-themed parties: soccer, basketball, lacrosse, hockey, or even dodgeball, tons of fun...we are the most kid-friendly club on the north shore, call us to reserve your date and schedule your party today. Mention this ad and receive $20 off any new booking!

612 East Jericho Tpke, Huntington Station
(516) 301-0704; [email protected]
(classes held at American Kempo Karate)
The Zumba program fuses hypnotic Latin rhythms and easy to follow moves to create a one-of-a-kind fitness program that will blow you away. An exciting hour of calorie burning. We are average size women movin' and groovin' in a friendly atmosphere. No rhythm, no problem. Personal attention to all. Give it a try and join the fun.