Check out our roundup of the best family-friendly events happening this December in Suffolk County, Long Island. Whether you're looking to celebrate the holidays or catch a kid-friendly show, we've got all the information you need!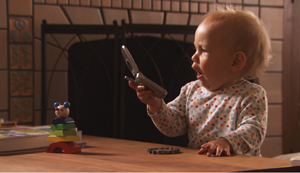 The Beauty of New Life
See the documentary Babies: A Story Following Four Babies From Around the World. Directed by award-winning filmmaker Thomas Balmès, from an original idea by producer Alain Chabat, Babies simultaneously follows four babies in different locations around the world - from birth to first steps. Rated PG. December 2 at 7pm. $5. Stony Brook University, Charles B. Wang Center, Nicholls Road, Stony Brook. 631-473-5220. For more information: www.gpjac.org/villagecinema.html.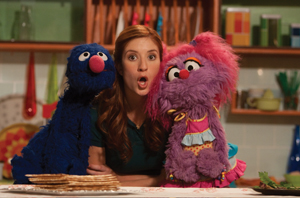 A Chanukah Treat
Stop by the Suffolk Y JCC's Hanukkah Family Day for a performance by the Circus Project! and enjoy workshops with the performers, a candle lighting, refreshments, dreidels, and gelt. Plus, see the premier of Shalom Sesame's Chanukah: The Missing Menorah (pictured). Bring a new, unwrapped toy to be donated to needy families in the community. December 5 at 1:30pm. $10 per family in advance; $15 per family at the door. Suffolk Y JCC, 79 Hauppuage Road, Commack. 631-462-9800.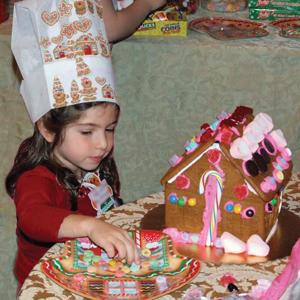 Holiday Cheer
Check out our top picks to celebrate the season:
Drive through a woodland trail surrounded by custom light displays and holiday vignettes at the Girl Scouts of Suffolk County's 7th Annual Holiday Light Show. All proceeds are dedicated to Girl Scout programs and outreach services. December 3-30; closed December 24-25. 5pm. $12 per car. Town of Bayport, 600 Lakeview Avenue, Bayport. 631-543-6622.
More than 70 individually decorated trees are illuminated along the pathways throughout the Village Center at the Holiday Festival. Live music, visits with Santa, and a massive model train display round out the event. December 5 at 1pm. FREE. Stony Brook Village Center, Main Street on the Harbor, Stony Brook. 631-751-2244.
At the Kwanzaa Celebration, Norman Daniels, the coordinator of multicultural affairs at Suffolk Community College, will discuss this unique American holiday that pays tribute to the rich cultural roots of Americans of African ancestry. He will present the songs, music, poetry, and dancing that people enjoy on this cultural holiday. December 12 at 2pm. FREE. Brentwood Public Library, 34 Second Avenue, Brentwood. 631-273-7883.
Decorate your own Christmas or Hanukkah gingerbread house in a workshop that involves all five senses at the Lilchefs.com Special Events' Annual Gingerbread House Decorating Workshop. Plus, personalize a chef hat and apron and design a gingerbread craft. Pre-paid reservations are required; space is limited. December 12 at 10am or 1pm. $40; $10 additional sibling. Parent Resource Center, 232 Main Street, Port Washington. 516-338-0552.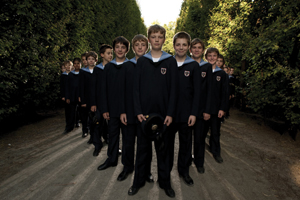 Choral Delights
The internationally celebrated Vienna Boys Choir presents timeless music with universal appeal. Their highly diverse, crowd-pleasing repertoire includes classical masterpieces, beloved pop songs, medieval chants, and holiday favorites. See them December 11 at 8pm. $55 and up. Westhampton Beach Performing Arts Center, 76 Main Street, Westhampton Beach. 631-288-2350.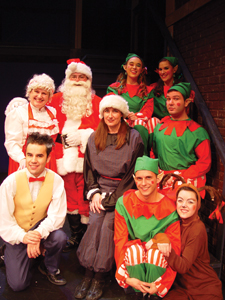 A Family Tradition
See Theatre Three's seventh annual production of Barnaby Saves Christmas. S.B. Dombelbury has set out to ruin Christmas for everyone. Barnaby, with the help of his reindeer friend, Franklynne, will show everyone that they are not too small to help Santa. As they set off on their daring journey, they make some very special friends, and they just may learn the true meaning of Christmas, Hanukkah, and the holiday season. December 4, 11, 18, and 24 at 11am. $10. Theatre Three, 412 Main Street, Port Jefferson. 631-928-9100.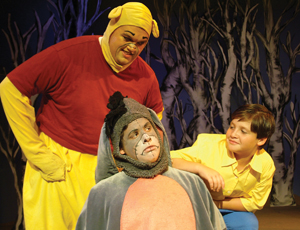 The Story Time Season
See your favorite Disney characters come alive on stage at A Winnie the Pooh Christmas Tail. Eeyore has lost his tail and it's up to his friends Winnie the Pooh and Piglet to gather up everyone in the Hundred-Acre Wood to help him find it. Go on an adventure as Pooh and his friends discover the importance of caring, sharing, and true friendship. December 11-30. Times vary. $9. CM Performing Arts Center, 931 Montauk Highway, Oakdale. 631- 218-2810.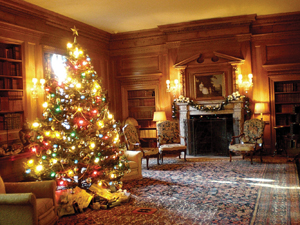 A Historic Holiday
Experience the holidays the way the Vanderbilts and their famous Gold Coast neighbors did with Candlelight Tours of the Vanderbilt mansion. Go back to the glamorous heyday of Long Island's North Shore from the 1920s through the 1940s, when the family entertained movie stars and royalty. The mansion's many rooms will be filled with fine antique furnishings and centuries-old art, and will be decked out in holiday style. At the end of the tour, enjoy hot chocolate and cookies. December 26-30 at 7pm. $7; $3 children 12 and under. Vanderbilt Museum and Planetarium, 180 Little Neck Road, Centerport. 631-854-5579.