Victims of domestic abuse and violence now have access to new resources with support from a federal grant.
Disadvantaged or financially cut-off women and their children in Suffolk County who are escaping violence in their homes will have new access to temporary rental assistance as a result of a federal grant awarded to The Retreat, eastern Long Island's comprehensive domestic violence services organization, in collaboration with the nonprofit Long Island Housing Partnership. The Retreat's mission is to provide safety, shelter, and support for victims of domestic abuse and to break the cycle of family violence.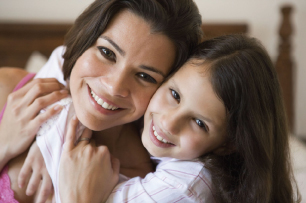 The U.S. Office on Violence Against Women announced the award at the beginning of Domestic Violence Awareness Month in early October.
"This is a long sought-after development for many women and children of Long Island," says Jeffrey Friedman, executive director of The Retreat. "Suffolk County is one of the most expensive places to find affordable housing in the country. This new funding will give a number of fleeing moms and their children in our community the transitional housing resources and support they need to achieve long-term safety."
This new grant will provide up to $1,000 per month to some survivor individuals and families that can be used to offset rent, utilities, and other expenses for up to six months if needed.
In addition to rental assistance, an estimated 25 families under this grant will receive counseling specific to identifying and qualifying for long-term, permanent housing. All will also receive ongoing domestic violence services, including counseling, legal advocacy, and safety planning.
Victims leaving domestic violence emergency shelters must often choose between homelessness and moving back in with their abusers, because they are not yet stable or resourced enough to afford full rent. For many abused women and their children, this support will provide the time needed to stabilize income, to strengthen support networks, and to find both independence and safety.
For more information on The Retreat and its services, visit theretreatinc.org.