Looking for fun and affordable family events in Suffolk County, Long Island? We've put together a list of the best things to do with kids in the county (and nearby) this February, from an aquarium sleepover to family shows, a fundraiser for a great cause, and the best Valentine's Day activities for little ones.
For even more upcoming family events on Long Island and in the NYC area, search our full calendar of events.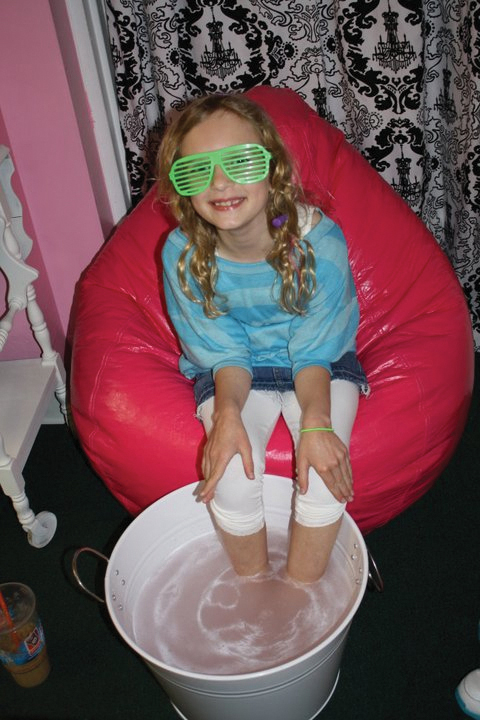 February 1-12

Celebrate Valentine's Day
Nothing beats the late-winter blahs like red roses and pink hearts. This Valentine's Day, you'll find a host of things to do with every sweetie pie in your household:
February 1-17:
What do fishing and Valentine's Day have in common? Find out at Tying the Knot, a workshop in which you can practice tying fishing and boating knots and make your own valentines.


February 10:
At Kids Night In, Parents Night Out, kids come in their pajamas to create Valentine's Day cookies, play games, make crafts, and eat pizza.
February 11:
Divas-in-training get mani-pedis, temporary tattoos, and enjoy heart-shaped sandwiches at Valentine's Day Chocolicious Spa Party.
Create heartfelt cards for someone special in Valentine's Day Card Kids Workshop.
At a Valentine's Day Storytime, listen to the story Plant a Kiss by Amy Krouse Rosenthal.
Nothing says Valentine's Day like chocolate. Learn to make it (then eat it) at a Chocolate Making Workshop.
February 12:
In Sweet Valentine Special Event with the Princess, visitors decorate treats and enjoy hot cocoa. Brave knights receive a tattoo. Tickets must be purchased in advance.
January 28 - February 26
Audience participation is strongly encouraged at performances of The Tale of the Frog Prince. In this humorous retelling, a lonely frog living in the swamps near a large estate wishes to break a spell cast on him by a wicked witch. Only the kiss of a beautiful princess can turn him back into Prince Charming.
February 8
Camp Good Grief, established in 1997 by East End Hospice, is a free summer program in East Hampton designed for children ages 4-15 who have lost a parent or loved one. The camp mixes fun with therapy to help children understand that they're not alone. Skilled bereavement staff members plan and lead each day with care, assisted by carefully trained volunteers. This month, the 13th Annual Valentine Salon Luncheon will help raise money for the camp. This women-only event offers good food, shopping, and an appearance by emcee Paula Zahn.
February 12
Each of the acrobats in Stand Up 8 has a story to tell and a stunt to perform. The team of world-class athletes presents a diverse program that incorporates festival and street routines, elite gymnastics, and Cirque du Soleil-style acrobatics. The cast also shares personal stories of the journeys that brought each of them to the stage.
February 20
Kids learn how to turn household items into fun crafts in a Trash to Treasures workshop at the Cold Spring Harbor Fish Hatchery and Aquarium.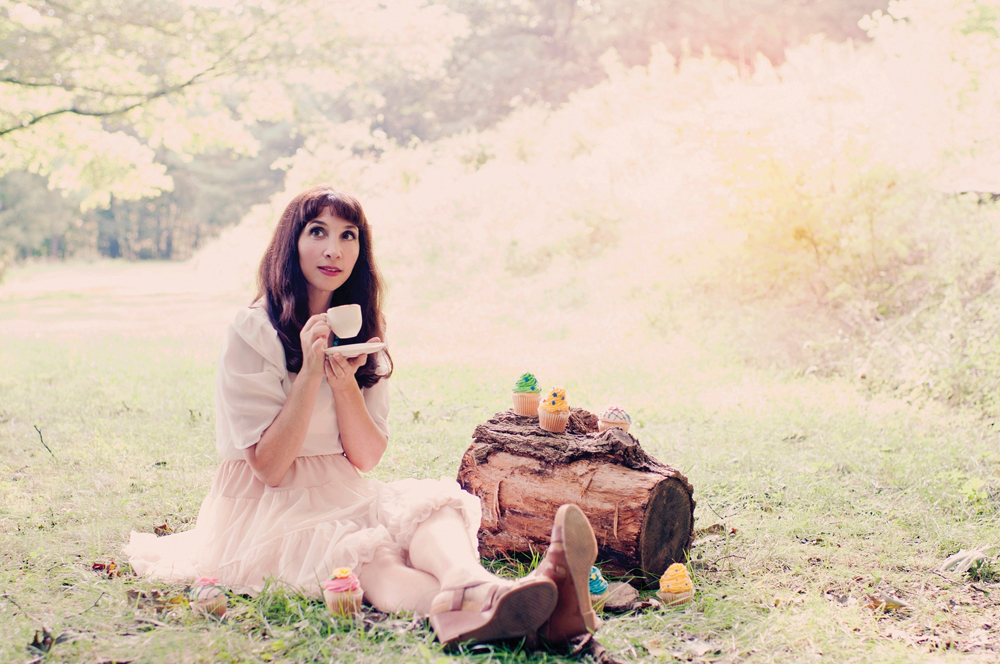 February 21-22
Bari Koral Family Rock Band performs songs from its new CD, "Anna and the Cupcakes," at the Long Island Children's Museum.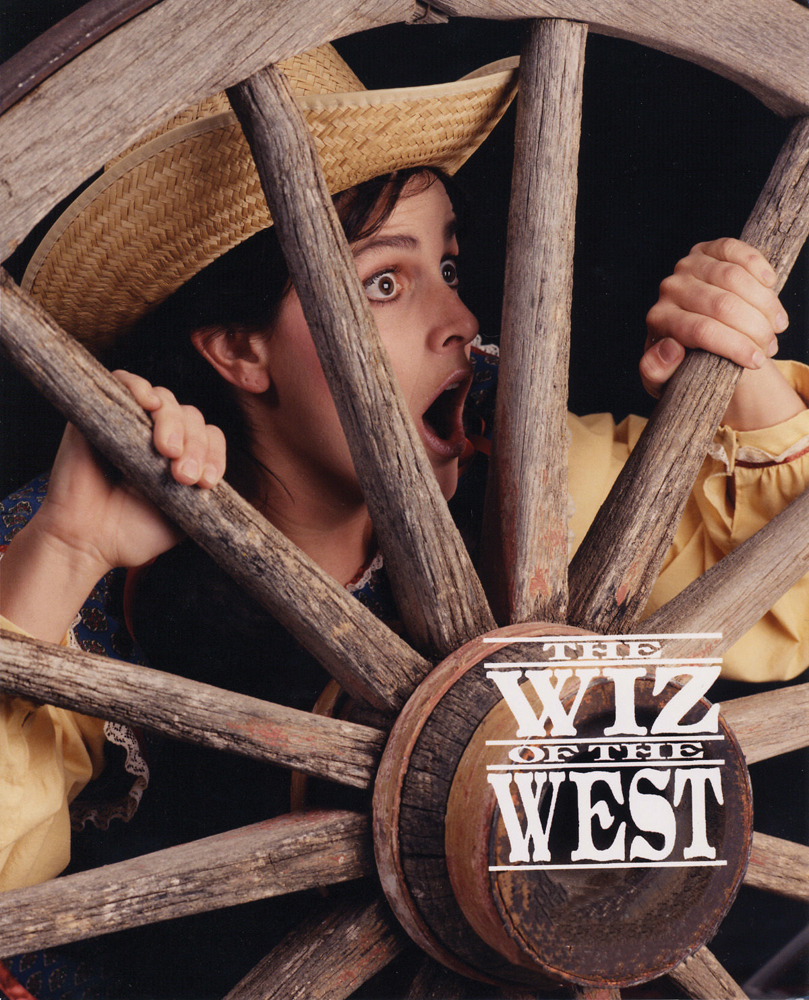 February 24
The original version of the story may have taken place in Kansas and over the rainbow, but in The Wiz of the West, Dotty and her friends stay firmly rooted in the West, encountering back-bitin' hounds, the Old Witch in the West, brainless buzzards, and singin' coyotes. And in this retelling, it's Ma and Pa Munch and the rest of the Munch kin who point the way to Dr. Ozzy, the Wizard of Frontier Medicine.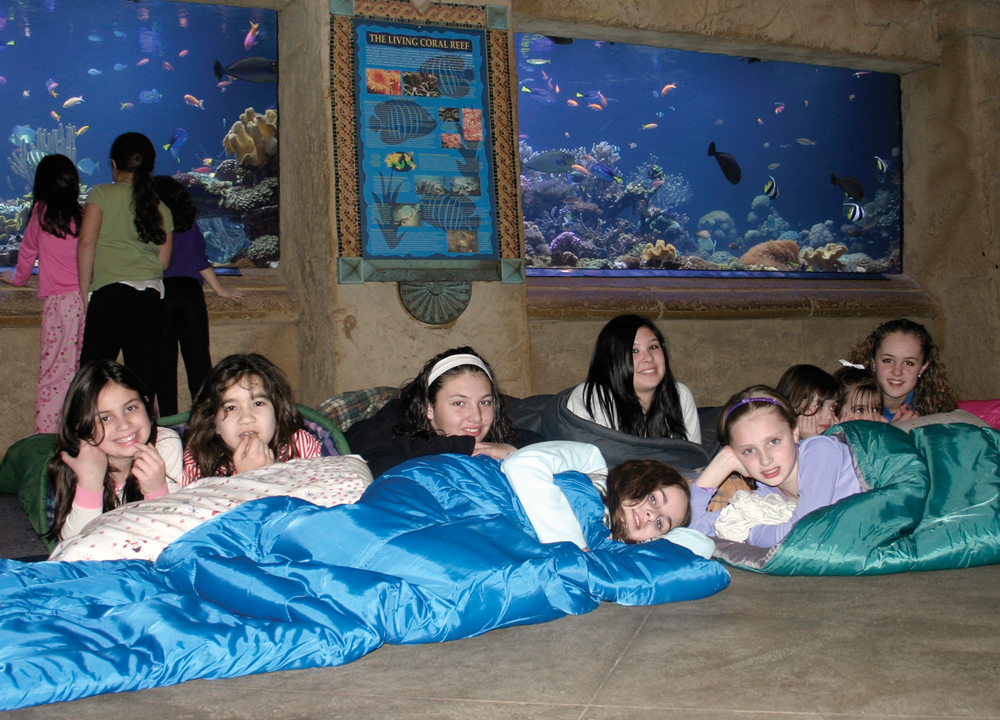 February 24-25
Sleep with One Eye Open
Love sharks? Are you brave enough for a Sleepover with the Sharks? Kids of all ages are invited to this activity-filled evening at the aquarium. There will be hands-on programs and craft stations in the Shark Discovery Lab, a shark-themed game of Jeopardy, and an expert guide will take attendees on a night-time prowl through the aquarium's animal areas, including a visit to the food-prep section. At the end of the night, kids will go to sleep in the underwater viewing area with sharks just inches away. In the morning, they'll wake up to a continental breakfast.