Looking for things to do with your kids in Suffolk County, Long Island this April? Check out our list of 12 fun and low-cost events for kids and families, including ways to celebrate Earth Day, cool shows, and spring break workshops.

April 1 and 7
By a Nose
Audience participation is not only encouraged, it's expected at the Arena Player's production of Pinocchio, a play about a puppet whose quest to become a real boy takes him on some unexpected adventures. Call the number below to reserve tickets. Click for details

Easter Egg Hunts
Follow Peter Cottontail down the bunny trail for some spring treats at these festive hunts taking place throughout the county.
April 9-10 and 12-13
Mummies, Mosaics, Marine Life…Oh My!
Just because the kids are on spring break from school doesn't mean their brains have to go on vacation. Spring-Break Workshops at the Vanderbilt Museum offer a host of activities to keep your children entertained and educated throughout the week. Each day's topic and craft is inspired by the museum and its grounds and themes include mummies, mosaics, marine life, and wildlife. The program is designed for children in first through third grade. Click for details
April 14 and 21
The Nifty Fifties
You may recognize several different fairy tales mixed into Doo Wop Wed Widing Hood. In this revisionist adaptation of the classic Little Red Riding Hood tale set in the 1950s, Red must make a choice between three princes: one wise, one strong, and one loud. On the way to her decision, she encounters a fairy godmother, a dragon, and an evil queen. Click for details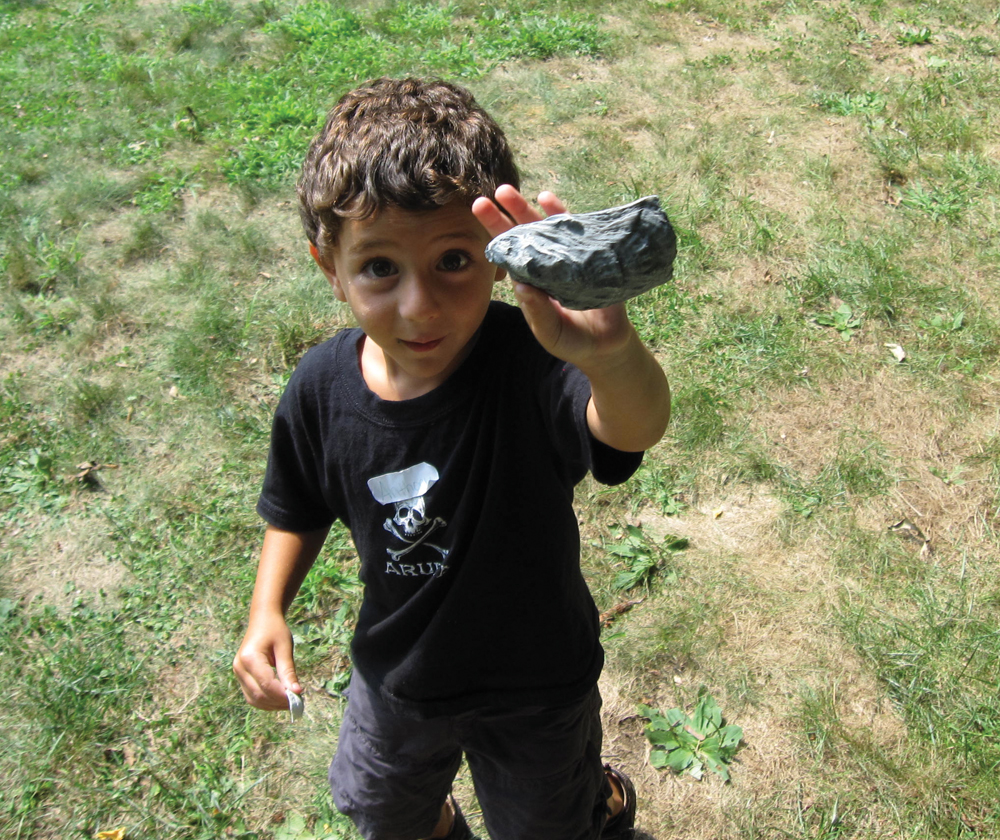 Good Green Fun for Earth Day
April 15
At the Cold Spring Harbor Whaling Museum, kids become Earth Rescue Scientists as they strap on goggles and try to clean up an oil spill then learn how real scientists keep our world beautiful. Click for details
April 22
Later in the month at the Whaling Museum, kids do their part to help keep the oceans clean in Earth Day Craft Extravaganza when they'll make a recycled craft from a soda bottle (RSVP required). Click for details
Bottles are the inspiration in Recycled Bottlenose Dolphin Planter at the Vanderbilt Museum. Just add dirt and a seed to your creation, then take it home to watch it grow. Click for details
April 28
Stony Brook Village celebrates the season with a Spring Appreciation Day featuring horse-drawn carriage rides, a petting zoo, refreshments, demonstrations, and more. Click for details
April 20-22
Underwater Ballet
Hans Christian Anderson's tale of an adventurous young mermaid has been told countless times, but the Hampton Ballet Theatre School presents a particularly poetic version of The Littlest Mermaid on stage at Guild Hall. Students from the school take the form of sea creatures, princesses, sea horses, sharks, and of course, one memorable little mermaid. Alan Menken provides the orchestral score. Click for details
April 21-22
A Tale of Friendship and Magic
The French animated film Azur and Asmar tells the story (in English) of two childhood friends living in the Middle East who reunite to search for the magical Djinn Fairy; see it at the Plaza Cinema and Media Arts Center in Patchogue. Click for details
April 22
Get Moving for a Good Cause
Lace up your running shoes for the Jigsaw 4 Mile Run-Walk for Autism sponsored by the EJ Autism Foundation. The foundation's mission is to raise awareness and to support programs and schools on Long Island that work with children on the spectrum. This is an event every member of the family can participate in. There is a ¼-mile kiddie run (9am) followed by the main event: a 4-mile run for all ages (9:30am). Click for details
At left, Michael Nehr, a special education teacher from West Babylon, was first to cross the finish line at the 2011 and 2010 Jigsaw runs.
April 29
Gustafer Returns
Kids will delight in seeing space alien Gustafer Yellowgold experience a year's worth of Earth holidays in one all-new animated story, Gustafer Yellowgold's Year in the Day, featuring an eclectic blend of pop music and hand drawings created by Gustafer's picnic partner, Morgan Taylor, at Cinema Arts Centre in Huntington. Click for details
For even more fun stuff to do on Long Island and the NYC area, head to our full, searchable calendar of events.