Check out these local activities and events for children and families scheduled during the month of July in Suffolk County, Long Island. Whether you're looking to celebrate Independence Day, catch a kid-friendly show, or just enjoy the great outdoors, we've got all the information a Long Island family needs.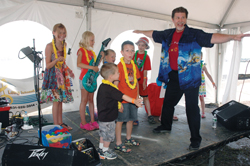 Music and Arts Fest
Families who love music should spend an afternoon in Patchogue Village for the 4th Annual Great South Bay Music Festival, July 9-11. The largest American-themed music and arts show on Long Island will feature over 46 performers, including local favorites and up and coming stars in rock, folk, jazz, blues, country, and children's music.
A special Kid Zone section features a stage for children's performers, a Pirates' Cove, the Pet Pavilion where dogs perform tricks, children's rides, and a "musical petting zoo" with high-tech gadgets and musical instruments to play. Kids can even enter a "Guitar Hero" competition. Families can browse the arts and crafts market, grab a bite to eat at the food court, and enjoy educational activities and a fireworks display.
Well-known performers include rock/R&B legends WAR, Robert Randolph and the Family Band, the Felice Brothers, and James Maddock. Local performers include Kerry Kearney Band, Good Rats, Reckoning Band, Jeff Regan, Silent Generosity and others. See complete schedule of performers online.
On the Waterfront at Shorefront Park, LIE exit 63S, Patchogue Village. $18.50 online; $24 at the door; free children 10 and under; discounts available for students, seniors, and Patchogue residents. Food and rides extra. Free parking. July 9 4:30-11pm; July 10 11:30am-11pm; July 11 11:30am-9:30pm. For more information: 631-331-0808 or www.greatsouthbabymusicfestival.com.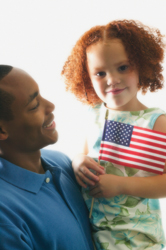 Free Meals For Kids At Applebee's
All Applebee's Neighborhood Grill and Bar locations across Nassau and Suffolk County will be celebrating Independence Day with families who dine on July 4, 11am till midnight. Families can receive up to two free kids' meals with the purchase of each adult meal. Children must be 12 years or younger and order from the Kids' Menu. Visit www.applebees.com for locations and more information.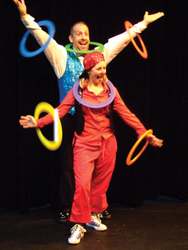 Circus Act
The world-class National Circus Project presents Solo Circus, a live show full of balancing, juggling, clowning, plate spinning, and other amazing and entertaining performances. July 16 and 17. 1:30pm. Ages 3 and up. $4 plus $10 museum admission or $8 theater only. Long Island Children's Museum, 11 Davis Avenue, Garden City. 516-224-5800. www.licm.org.
Farm Fest
Kids can tour two farms on the North Fork during Fun on the Farm Day with LilChefs.com. At Wickham's Fruit Farm, Long Island's largest fruit farm located on Peconic Bay, they'll pick their own fruits in the orchard, learn how to prepare jam and other desserts, enjoy a picnic lunch, and go on an old-fashioned wagon ride. Afterwards, they'll go to Catapano Farm, the only goat dairy on the North Fork, to watch a goat-milking demonstration and learn how cheese is made (and enjoy some samples!). July 17, 11am-4:30pm. Space is limited; advance payment and registration required. $35 for kids ages 3-14; $25 for adult chaperones. Meet at Wickham's Fruit Farm, 28700 Main Road, Cutchogue. For more info, call Chef Paula at 516-338-0552 or email her at [email protected]. www.LilChefs.com.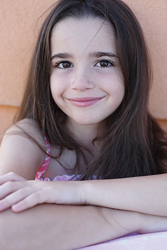 Acting and Modeling Auditions
On July 25, kids ages 4-24 can audition for Luber Roklin Talent Management and JRP Long Island for a chance to appear in various modeling and acting projects. Clients have appeared on shows like Sonny with a Chance, Suite Life on Deck and Gossip Girl. Kids should bring a current photo with them. They will be given a mock commercial as part of their audition. Parents must call the week of July 19 to schedule an appointment; no same day appointments will be scheduled. No experience necessary. Auditions will be held at JRP at 1400 Old Country Road, Suite 101, Westbury. For more information, call 516-876-1000.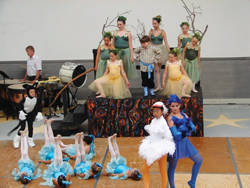 Hamptons Happenings
Don't miss these special summer events!
Peter and the Wolf

The Hampton Ballet Theatre School (comprised of kids ages 4-18), the Hampton Chamber Orchestra, and a celebrity "narrator" perform Peter and the Wolf as an enchanting ballet in which kids learn about the sounds of the instruments. All ages. July 26 at 6pm. $17; $20 at the door. Children's Museum of the East End, 376 Bridgehampton/Sag Harbor Turnpike, Bridgehampton. 631-537-8250. www.cmee.org.
The show will also take place at the Montauk Playhouse Community Center Foundation on July 29 at 7pm. $15. 240 Edgemere Street, Montauk. 631-668-1124. www.montaukplayhouse.org.
Kidfest
Kidfest offers a summer lineup of live theatrical performances and concerts for kids, ranging from Bubblemania and Hudson Vagabond Puppet shows to teen band night and a magic show for wizards. "Hands-On Workshops" for ages 5 and up are also offered (ages 5 and 6 must be accompanied by an adult). Through August 25. See website for schedule of performances, workshops and prices. Guild Hall, 158 Main Street, East Hampton. 631-324-0806. www.GuildHall.org.
Family Fair
Kids of all ages can participate in a variety of carnival-style games and art activities at the Children's Museum of the East End's "Under the Sea" Summer Family Fair. Enjoy live performances, face painting, bouncy castles and plenty of food. All proceeds benefit the museum. July 24. 10:30am. Children's Museum of the East End, 376 Bridgehampton/Sag Harbor Turnpike, Bridgehampton. 631-537-8250. www.cmee.org.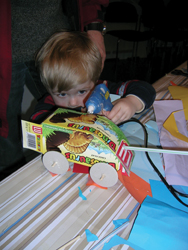 All About Toys
Kids explore how mechanical, optical, and acoustic toys work at the new Toy Tech exhibit at the Long Island Science Center in Riverhead, on display July 7-August 29. This hands-on exhibit also allows visitors to make and test toys, and even invent a new one. Timed tickets may be required on certain days. All ages. $8 per person. Long Island Science Center, 11 West Main Street, Riverhead. For more information: 631-208-8000 or www.lisciencecenter.org.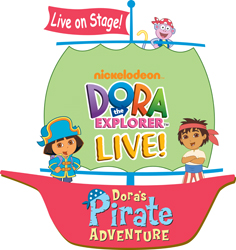 On Stage for Kids
There's something for everyone this summer at Gateway Playhouse's Patchogue Theater. Check out what's on stage:
World of Magic: Steve Johnson presents magic of all kinds in this comedic show, full of audience participation. For ages 2 and up. July 10. 10:30am.
Beauty and the Beast: Kids ages 2 and up will enjoy this classic Disney musical, live on stage. July 16. 10:30am, 1pm.
Dora the Explorer: Pirate Adventure: Kids ages 2 and older enjoy a live performance featuring this Nick Jr. favorite character. July 23-August 14. 10:30am. $10.
Snow White: See the Disney classic live on stage. August 20. For kids 2 and older. 10:30am, 1pm. $10.
Peter Pan and Wendy: This magical live show is for kids 2 and older. August 27. 10:30am, 1pm. $10.
All performances held at Gateway Playhouse's Patchogue Theater, except Peter Pan and Wendy, which will be held at Gateway Playhouse in Bellport. For more information, call 631-286-1133or visit www.gatewayplayhouse.com.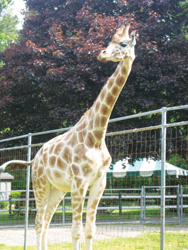 Animal Additions
Jack the Giraffe makes his home at the Long Island Game Farm in Manorville this summer, along with black-and-white-ruffed lemurs, gibbons, and violet Turaco birds.
All ages. Admission: $17.45; $15.45 seniors and children ages 3-11. Hours: 10am-4:30pm weekdays; 10am-5:30pm weekends. Long Island Game Farm Wildlife Park & Children's Zoo, Chapman Boulevard, Manorville. For more information: 631-878-6644 or www.longislandgamefarm.com.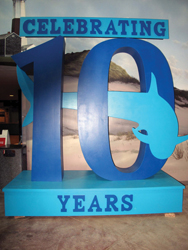 Birthday Special at Atlantis Marine World
In honor of Atlantis Marine World's 10th anniversary, the aquarium is offering a year-long promotion of FREE admission for anyone who visits on his or her birthday. Guests can also bring photos from past visits and post them on the 10-foot-high anniversary logo on display. Atlantis Marine World is located at 431 East Main Street in Riverhead. For more information: 631-208-9200 or www.atlantismarinworld.com.
For even more family activities and events on Long Island, visit our Online Calendar.