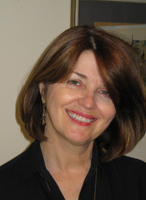 Meet some of the health professionals in Suffolk County, Long Island, including pediatricians, dentists, and nutritionists catering to kids and families.
ALBERTSON-KELLY, DR. JANE
811 West Jericho Turnpike, Smithtown
(631) 265-9850
www.childandfamilypsychservices.com

Dr. Jane Albertson-Kelly has worked with individuals and families in crisis for over 15 years. She has been affiliated with the Adolescent Psychiatric Unit at Mather Hospital, the North Suffolk Center Child Treatment program, and the Northport VA. A former teacher, she has interest in working with families adjusting to separation and divorce, and adolescents. She is recognized as an expert witness in parenting, custody and sexual abuse. Along with her colleague, Dr. Barbara Burkhard and two social workers, she founded Child and Family Psychological Services in 1999.

CREATING WELLNESS CENTER OF COMMACK
66 Commack Road, Suite # 101, Commack
(631) 462-0801
www.CreatingWellnessLI.com

Dr. Matthew Lewis is a licensed Wellness Chiropractor concentrating in digestive health. Dr. Lewis completed postgraduate training with the Loomis Institute of Enzyme Nutrition. A leader in enzyme nutrition and the field of wellness, Dr.Lewis has been published in newspapers, magazines, and appears regularly on television to share his knowledge regarding enzyme nutrition and wellness. As the director of the Creating Wellness Center of Commack, Dr. Lewis takes pride in seeing families expand their knowledge through wellness programs that dramatically alter the way they feel and experience life.

THE KIDS OT WORKSHOP, LLC
213 Hallock Road, Suite 2B, Stony Brook
(631) 751-2227
www.kidsotworkshop.com

After over a decade of providing pediatric occupational therapy services in schools, homes and hospitals, Karen Ward MS OTR/L opened The Kids OT Workshop in 2008. Karen has extensive background in sensory integrative treatment and has been trained in Therapeutic Listening, S.O.S. Approach to Feeding and Handwriting Without Tears. She hopes the clinic serves as a community-based resource for parents who are either seeking initial services or supplemental services for their child. The clinic, located in Stony Brook, boasts a sensory gym complete with variety suspended equipment.

KRONBERG, DR. JASON
270 Union Avenue, Holbrook; (631) 588-4442
911 Montauk Highway, Shirley; (631) 281-2525
Dr. Jason Kronberg is a graduate of Binghamton University and the New York College of Osteopathic Medicine. He did his residency in pediatrics at Schneider Children's Hospital/Long Island Jewish Medical Center and went on to do a fellowship in Pediatric Sports Medicine at Mt. Sinai Hospital. He specializes in Pediatric Sports Medicine, including training, injury prevention, weight loss and sports nutrition. He spends free time chasing after his two young boys.

MOORE, KERRY, MD, FAAP
6144 Route 25A, Building C, Suite 19, Wading River; (631) 929-0325
815 Hallock Avenue, Suite A, Port Jefferson; (631) 331-7267
www.kids1stpediatrics.org

Kerry completed her residency in pediatrics at North Shore University Hospital and has been in private practice since 2003. She is affiliated with Stony Brook, St. Charles and John T. Mather Memorial Hospitals and is a member of the American Academy of Pediatrics. Kerry spends her "off" time with her pediatric surgeon husband and shuttling her five active children to various sports activities. Together with her three eldest children, she is a proud member of the Thomas O'Shaughnessy Bag Pipe Band!

2171 Jericho Tpke,, Commack
(631) 486-6364
1150 Portion Rd, Holtsville
(631) 320-0880
www.supermolar.com

Dr. Michael Ioannou, a native of Suffolk County, received his dental degree at the University Of Connecticut - School Of Dental Medicine, with a residency in pediatric dentistry from Albert Einstein College of Medicine /Montefiore Medical Center. A friendly, patient dentist, Dr. Mike strives to make visiting the dentist a fun experience, all while providing exceptional dental care. He uses excellent behavioral management approaches, a child-friendly environment (TV/cartoons in all treatment rooms) and sings to the patients! Dr. Mike currently participates with most insurance companies and has convenient evening and Saturday office hours.

RAKOWSKA, DR. URSZULA, M.D.
150 E. Sunrise Highway, Suite 200, Lindenhurst; (631) 956-7337 (PEDS)
698 Manhattan Avenue, 2nd Floor, Brooklyn; (718) 389-7337 (PEDS)
Pediatric Immediate Care is a Team of Hearts, where kids come first. Our state-of-the-art medical office equipment allows us to deliver results of your tests during your visit. Urszula Rakowska has over 21 years experience in pediatric and urgent care. Urszula Rakowska, MD, FAAP, MBA,CPE, Assistant Professor Pediatric Medicine NYIY. Her offices are open every day, 7 days a week, 8am - 11pm including holidays.