Long Islander Veronica Feinberg took home the grand prize in the Daily News' "1st and 10 SuperHero Contest," held in honor of Super Bowl XLVI. Feinberg won with her recipe for a Crunchy Shrimp Po' Boy sandwich.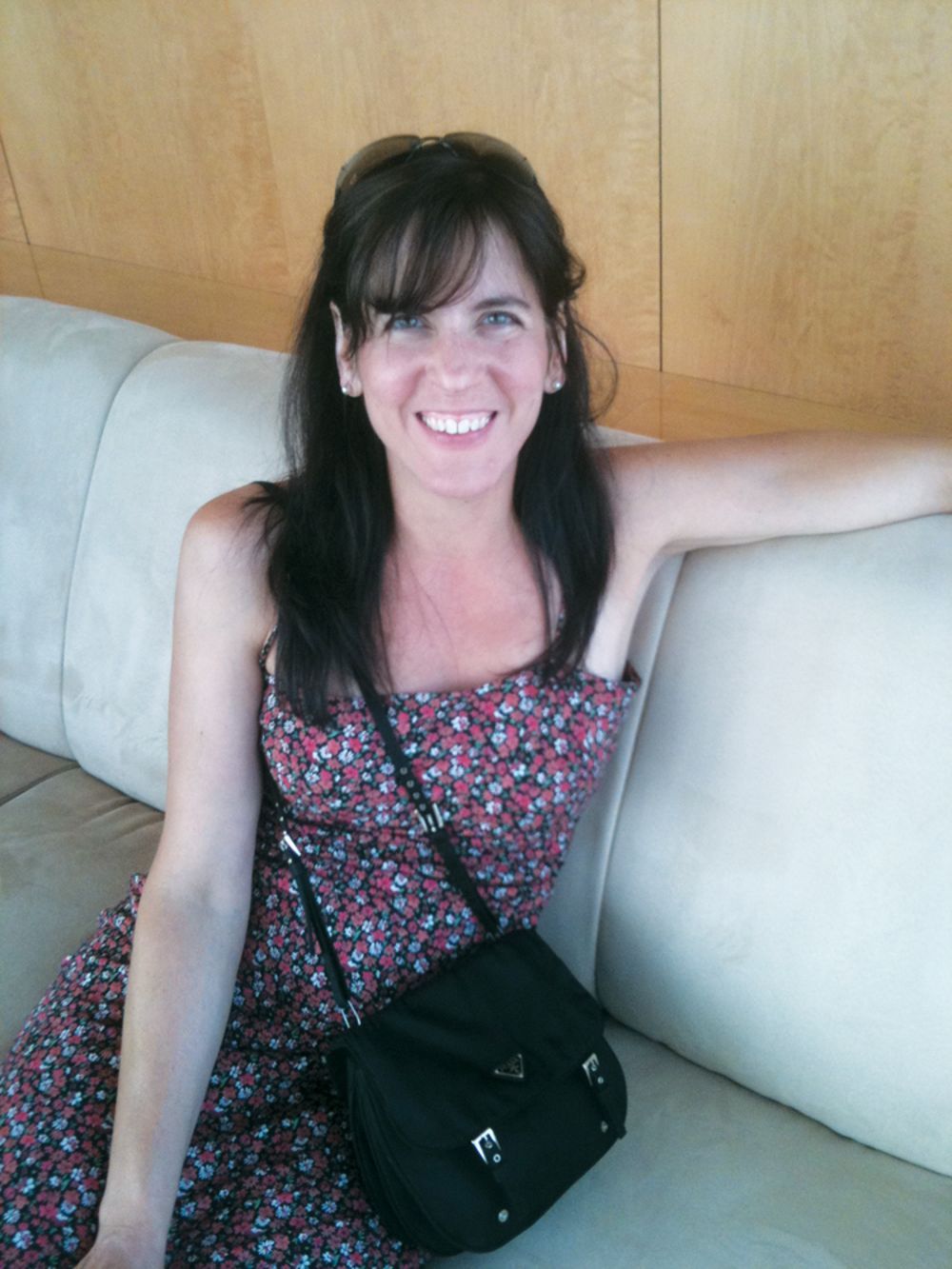 While Giants fans across the state had plenty of reason to celebrate on Feb. 5, as Eli Manning's crew brought home the Vince Lombardi Trophy once again, one Suffolk County resident had just a bit more to brag about. Veronica Feinberg of Melville claimed the grand prize in the Daily News "1st and 10 SuperHero Contest," sponsored by Fairway Market and Best Buy, which challenged fans to create a "SuperHero" recipe with 10 (in honor of star quarterback Manning's number) ingredients that honored the Giants' New York roots as well as Manning's Louisiana heritage. Feinberg took home a Panasonic 60-inch 3D plasma TV from Best Buy for her winning recipe:
Crunchy Shrimp Po' Boy with "Big Apple" Slaw
"This is a healthy alternative to the traditional Louisiana fried shrimp po' boy. The shrimp are baked and still have a delicious crunchy coating," Feinberg says.
Ingredients:
1 lb. peeled and deveined large shrimp
2 c. crushed corn flakes
2 eggs beaten
3 tbsp. Emeril's Bayou Blast Seasoning
2 tsp. Tabasco sauce, plus more for serving
1 loaf French bread

For "Big Apple" Slaw:
1 bag coleslaw mix
1 tbsp. honey
¾ c. mayonnaise
2 medium green apples, diced

Directions:
"Big Apple" Slaw: In a large bowl, combine mayonnaise and honey. Add coleslaw mix and diced apples. Mix thoroughly and place in fridge for at least one hour.

Crunchy Shrimp: Preheat oven to 425 degrees. Toss shrimp with 1 tbsp. Bayou Blast Seasoning. In a pie dish, combine crushed corn flakes and 2 tbsp. Bayou Blast Seasoning. In another pie dish, mix the beaten eggs with Tabasco sauce. Dip shrimp in egg mixture then dredge in corn flakes, covering completely. Place shrimp on prepared baking sheet and cook for 8 minutes.

Assembly: Split French bread loaf down the middle. Place the crunchy shrimp inside the loaf and add Tabasco sauce to taste. Top with 2 cups of "Big Apple" Slaw.