Check out the new services these Long Island businesses are offering for kids and families.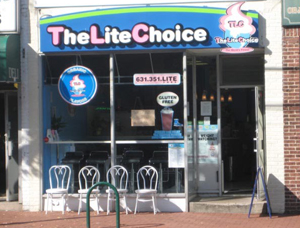 Doing Dessert Lite!
The Lite Choice only opened its doors in Huntington in this past spring, but the establishment already has a loyal following. The store serves up soft serve - a delicious low-fat frozen dessert, similar to ice cream, in 70 flavors. Sharon Mendelsohn, who owns the store along with partner, Susan Winiarz, says the product is truly unique with only organic ingredients used to create flavors and a hormone-free milk base. The product contains no artificial additives and only natural beet or organic cane sugar is used. It is also gluten free. "Parents say they wouldn't go anywhere else, they like to know they are giving their child a healthy treat," says Mendelsohn.
The Lite Choice Huntington is expanding its menu this month to offer a creamy tart yogurt that is 100 percent organic with live active cultures. Other items on the menu include cakes, custom-made pies and protein shakes.
Besides the tasty treats, customers appreciate The Lite Choice team's constant quest for perfection. "We have been known to throw cups of soft serve in the garbage if they think the flavor isn't quite right," says Mendelsohn. She explains that it's all part of making the customer happy: "Everybody feels important here, it's just that kind of place."
The Lite Choice is located at 293 Main Street in Huntington. 631-351-5483(LITE). www.thelitechoice.com.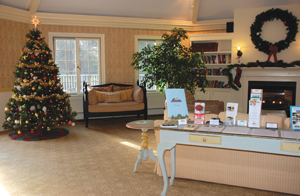 New Year's Gala
Any parent who has ever been conflicted about how to celebrate New Year's Eve - at home with the kids or out on the town - will love the Southampton Inn alternative. The Inn, located in picturesque Southampton Village, is hosting a New Year's Eve celebration that is family-friendly.
While Mom and Dad enjoy a formal gala, the kids will attend their own party supervised by certified childcare staff in a game room close by. "Parents can walk over and give their kids a kiss at New Year's," said Beth Ann Bentley, director of marketing and special events.
Southampton Inn owner, Dede Gotthelf, drew on her own experiences from when she was a mother of young children, to put the perfect evening together. Parents can choose to attend just the gala, which will feature a four-course dinner, DJ, and open bar, or take advantage of the New Year's Eve package, which includes overnight accommodations. The Southampton Inn welcomes pets, too.
The gala is $125 per person and the kids' party is $40 per child. The New Year's Eve package is $440 per couple, adult gala included, add $40 for kid's party. Children can stay free in the room with their parents or take advantage of the Inn's special - 50 percent off the best available rate for an adjoining room.
The Southampton Inn is located at 91 Hill Street in Southampton. Reservations: 800-832-6500 or [email protected].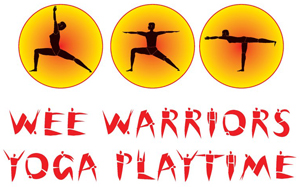 Playtime Poses
Alicia Watins turned a 10-year yoga practice and a passion for bringing yoga to children into Wee Warriors Yoga Playtime - yoga workshops and classes designed especially for kids, ages 2 to teens. Wee Warriors launched this past March and is based in Suffolk County. Workshops and classes are available at several yoga and fitness studios in Suffolk, and can now also be held in private homes, or at other private venues.
Watins, who received her children's yoga teacher certification from Karma Kids Yoga in Manhattan, says that working with kids is very different than working with adults. "There has to be a sense of playfulness, you have to have a good time while introducing kids to the concepts of yoga," she says. During classes, Watins often draws inspiration from animals and other aspects of nature that lend themselves to poses.
The sessions, which are about an hour in length, introduce the children to the benefits of yoga while stimulating their imaginations. For the youngest children, the focus is on building confidence through yoga play, which might include taking a group of pre-schoolers on an imaginary yoga adventure or having them play a game of Ring Around the Yogi. For teens, the transition begins to a more adult-style yoga, but still includes games. Post-natal (mother and newborn) and special-needs programs are also available.
Wee Warriors Yoga. 516-313-3323. [email protected]. www.weewarriorsyogaplaytime.com.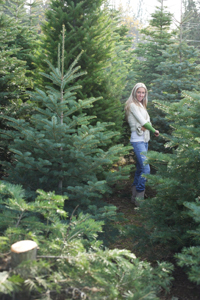 Christmas on the Farm
This holiday season, families can head to Detmer Farms, located on Route 25A in East Setauket, to find their Christmas tree. The owners - the O'Neil and Pantaleon families - have transformed about three acres of the farm's 30 acres into the Christmas Tree Forest.
Families (and pets!) can walk through the forest to find their tree, then trudge back to the farm stand to warm up by the fire and enjoy fresh coffee, hot apple cider, and slices of hot apple pie - all on the house. Pictures with Santa are available, too.
Dan O'Neil says the non-commercial, family environment of the farm warms the hearts of the families that come out every year: "Everybody loves what we do for Christmas."
The Christmas Tree Forest is open Fridays, Saturdays, and Sundays, December 3-19 from 4-7pm. Detmer Farms is located at Route 25A in East Setauket. 631-444-5052. www.designsbyoneil.com.