These Long Island businesses are offering new programs and services for kids and families in the Suffolk County area.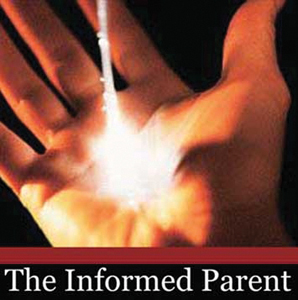 Knowledge is Power
The Informed Parent is a new business that seeks to support and educate the parents of special needs kids through seminars conducted by Jennifer Viscusi, who has been in special education for 14 years and creates special binders for parents that help them fight for their kids in the education system.
Viscusi was inspired to start the company when her son was diagnosed with a severe speech disorder. "At that first meeting, I couldn't hear anything - I just didn't understand what was going on," says Viscusi, "I was the parent for the first time, on the other side of the situation." As a teacher for special needs kids, first in California, then here in New York, she always kept detailed binders for her students; she still has 78 of them. Viscusi ripped up the paper work for her son then created a binder for him as a way to make sense of the situation. Then she started to understand how little other parents with special needs kids were prepared to deal with the scary situations they were up against, and decided to create binders for them too.
In those materials, which are provided at each seminar, parents get a break down the IEP or education plan for the special needs students, lists of the common mistakes that parents make, a statement of rights for parents of special needs kids, questions you should ask the teacher, and much more.
The seminars will be held October 26 and November 30 at Cold Springs Harbor Library at 95 Harbor Road. The cost is $129 for a three- to five-hour session, which includes a binder that Viscusi will send updates for in the coming school years.
For more information, email Jennifer Viscusi at [email protected] or visit www.tip-seminars.com. 631-707-6233.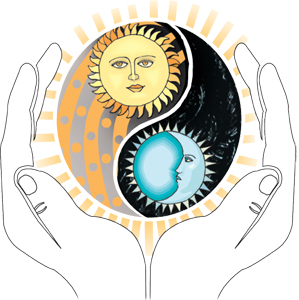 A New Kind of SECS Ed
Sexuality Education and Counseling Services, or SECS, in West Babylon has new family education workshops coming up. On October 28, a workshop for parents will teach them to be more comfortable talking about sex with their kids. An October 30th session for elementary and middle school kids, and their parents will offer families positive, honest ways to talk about sex.
"I hope that parents will come to the first date, learn the lingo and get familiar, then bring their kids back for the second date," says Heather Simonson, who will be conducting the programs and is a licensed social worker, licensed sexual therapist and a yoga teacher. She says she tries to incorporate all three of those aspects of her unique background into her therapy and education sessions, including using yoga when it makes sense and her customers are open to it. Conveniently, Always-At-Aum yoga studio is just next-door and available for her to use in her practice.
Why parents of elementary and middle school kids? "Our motto is talk early and talk often," says Simonson. She wants to reach kids and help them feel comfortable before they are confronted with sexual situations. Simonson has created teacher-training programs and worked with school administrators and counselors in the past, in addition to private individual, couples and family counseling services that she conducts in her West Babylon space.
SECS is located at 170 Little East Neck Road, West Babylon. 631-478-7301.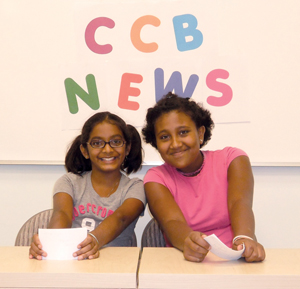 Hey, Teach!
C.C.B. School of Comack, a tutoring center for kids in kindergarten through 6th grade, had its grand opening in East Northpoint on September 11th and is now recruiting students. The center focuses on prepping kids for the big tests, like the SAT, SAT II, PSAT, as well as tutoring that complements the regular school curriculum.
Jonathan Kim, the director, has an advanced degree in engineering and used to build surgical robots. When he was a grad student, he earned money as a teaching assistant, which set him on the path to becoming an educator and opening the store. "In the summer, we had a program for elementary aged students, a special science program," says Kim. "I decided that I like teaching younger students better than college kids," he laughs. The rest is history.
"We try to teach kids the things we don't think they're getting enough of regular school," Kim says, "like critical thinking and writing." Kim has designed a critical thinking and math program for the center that teaches kids to add and subtract without using their fingers-how to deal with numbers in their head. There will also be a book reading and writing program that is all about literacy. Kim also mentions upcoming seminars that are aimed to educate parents about how to help students apply for college scholarships, an all-important and overwhelming task that comes up sooner than many think.
Located at 3023A Jericho Turnpike, East Northport. For more information: 631-499-1234.