Summer Shape Up for Moms

The summer camp program is underway at St. Patrick Youth Community in Smithtown where more than 2,000 area children of all denominations are participating in softball, baseball and basketball activities. So, while the kids play, St. Pat's is focusing on moms in the community. Under the direction of trainer, Cindy Marsh, women are invited to shape up and slim down in the Body, Mind and Soul program offered Saturdays throughout the summer. The classes run from 9-10am and include a warm-up, one-mile walk and an informative chat about nutrition and healthy lifestyle. Children, ages 10 and up are welcome to participate along with their moms. Early morning weekday sessions can be arranged as well. The cost is $5 per class. Call to register. St. Patrick Youth Community, 280 East Main Street, Smithtown. 631-724-1261; www.stpatsyouth.com.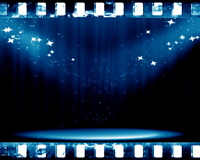 A Bit of Broadway on Main Street

Main Street in Northport holds a rich theatrical history. One building in particular, at 250 Main Street, was the early 1900s gathering spot for silent movie screenings and community events. Years later, it was transformed into a neighborhood movie theater, and today, after a $5 million renovation, this landmark building is known as the John W. Engeman Theater at Northport—a year round professional theater company, recruiting talent from Broadway for its Main Stage shows, building Broadway-quality sets in-house and offering residents musical and dramatic presentations, close to home.

Coming this summer to the Children's Theater sponsored by TD Bank is every kid's favorite—Aladdin! Performances will run July 18 through August 15. Tickets are $15 and this and all other children's shows are suitable for children up to age 12. For tickets call, 631-261-2900 or go to www.johnengemantheater.com.