Check out these new additions to Suffolk County, Long Island, that cater to kids and families.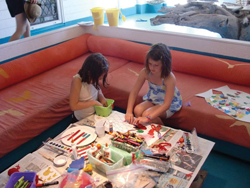 Vacation Crafts for Kids
This summer, residents and visitors to the Montauk area can enroll their children in a drop-off program that offers outdoor art classes. Currently in its inaugural season, Surf Craft NY aims to engage children with fun activities while utilizing their motor skills, as well as giving parents some well-deserved time alone.
Surf Craft NY was founded by local parent Jodi Jefferson, mother of two and frequent visitor to the beautiful beaches of Montauk. "It seemed like there was a void of activities in such a kid-friendly town", Jefferson says. "I wanted to give vacationing a purpose and let children use their brains for a bit." Surf Craft, she says, achieves just that, while simultaneously allowing children to enjoy the environment in an upbeat and social setting.
A portion of all the program's proceeds are donated to Baby Buggy, a Manhattan-based organization that provides clothing and other necessities to needy families in New York. Surf Craft also serves as a drop-off point for gently used clothing and as a host for diaper drives.
Surf Craft offers programs at various locations throughout Montauk. For a list of locations and registration information, visit www.surfcraftny.com or call 516-263-9779.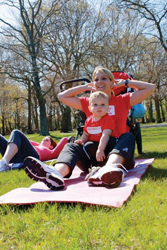 Exercise for the Expecting
Stroller Strides, an exercise program meets new mothers club that has locations throughout Long Island, now offers a prenatal fitness class for expecting women. The aptly named Fit4Baby class, available to any level exerciser in any stage of pregnancy, seeks to keep soon-to-be moms healthy and energetic using workout techniques that can expedite the labor process and reduce maternal aches.
Fit4Baby joins Stroller Strides' roster of classes for new moms that incorporate strollers into full body-toning workouts. Participants can choose between the 60-minute or more advanced 75-minute outdoor class, or the 55-minute indoor class.
In addition to its traditional exercise programs, Stroller Strides offers an eight-week lifestyle management class called L.E.A.N Mommy and operates the Luna Moms Club, which connects mothers for monthly nights out and weekly play dates for their children.
Stroller Strides recently opened two new franchises in Farmingdale and Heckscher Park, and another opened in Plainview last month.
"[Stroller Strides] is like a little family and acts as a wonderful support system helping moms succeed in their lives," says Stephanie Klein, owner of a Stroller Strides franchise that holds classes in Deer Park, Kings Park, Babylon, East Islip, and Jones Beach Boardwalk.
For more information, call 866-348-4666 or visit www.strollerstrides.com.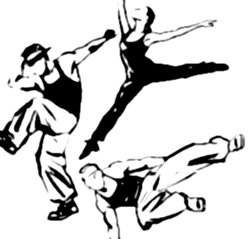 Dance in HD
High Definition Dance Centre, a state-of-the-art dance studio run by co-directors Miss Debbie and Miss Helene, officially opens in Smithtown August 8. The studio offers classes to dancers of all levels in almost any form of dance, including less available classes like belly dancing, slim training, and Irish step dance. There are also combination classes available for younger children in the 2 to 4-year-old range.
Miss Debbie, a former Broadway dancer and current talent advisor for the Ms. America pageant with more than 20 years of teaching experience, says the mission of High Definition Dance is to provide quality dance education while building self esteem and self confidence in all students. "Education is offered in a fun, warm, family-friendly environment with reasonable prices," Miss Debbie adds. What sets the studio apart from others, she says, is the small class sizes that allow for individualized attention, custom dance floors that reduce the risk of injury, and TV screens that allow parents to watch their children in class.
High Definition Dance is located at 135 West Main Street in Smithtown. For more information, call 631-255-5003; email [email protected]; or visit www.highdefinitiondance.net.