Check out these new additions to Suffolk County, Long Island, that cater to kids and families.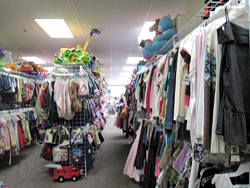 Resale Fairytale
Once Upon a Child is celebrating its one-year anniversary under the ownership of Brian and Jessica Nagle at its Sayville location. As a resale business, they are focused on saving their customer's money by purchasing and selling new and gently used kids clothing, furniture, equipment and toys. Clients can bring in items to Once Upon a Child and leave with new items or money. Clothing and accessories must be freshly laundered and in good condition, laying flat in bins or boxes. Equipment and toys must meet current safety standards and include all parts before they are inspected for recalls. Clothing sizes newborn to 12 months and shoes sizes zero to four must be new with tags in order to be purchased. Once Upon a Child is located at 5640 Sunrise Highway in Sayville and is open Monday through Friday 10am to 8pm, Saturday 10am to 6pm, and Sunday 11am to 4pm. Clothing drop off is not available on Sundays. 631-244-9400. www.onceuponachildsayville.com.

Miles of Smiles
Dr. Kourtsounis and Dr. Jacobsen of Smiles for Kids Pediatric Dentistry have opened new offices in Holtsville and Melville. The office is child-friendly with LCD TV's in every room as well as kids toys, video games and movies in order to provide a comfortable environment for children, infants, teenagers, and patients with special needs. Twenty-four-hour emergency service is available and the office specializes in providing special needs children with pain free procedures. Most insurance is accepted. Smiles for Kids Pediatric Dentistry can be found at 1150 Portion Road in Holtsville, 631-451-7700; and 999 Walt Whitman Road in Melville, 631-423-7100.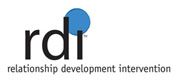 Connecting Parents & Kids
A recently Certified RDI® (Relationship Development Intervention) Program Consultant, Shirley Ruch, continues to enhance her private speech pathology practice. RDI® teaches parents to be guides for the development of their child's communicative, social and cognitive skills. This improves the family functioning and the quality of life for each child when they become independent adults in the community. As the parents work in a naturalistic setting with their child, the learned skills generalize to real world competency. Ms. Ruch works as a consultant to the parents, helping them to establish their child's objectives so they can work together during daily activities at home and in the community. She has been a speech pathologist on eastern Long Island for 25 years and specializes in working with families on the autism spectrum. The office is located at 3333 Noyac Road in Sag Harbor and is open Monday through Friday from 8am to 5pm and is open Monday through Friday from 8am to 5pm and Saturday by appointment. 631-725-7166. www.shirleyruch.com. [email protected].